This Week in Books: Memphis Afrofuturism, Southern Living Party Cookbook, Battle for Bonhoeffer
Afrofuturism is more than black science fiction or simply an aesthetic, says Memphis-based author Troy L. Wiggins.
Wiggins said that afrofuturism is "a political ideology and framework designed to orient black people in a world bent on their destruction through reckoning with time, history, visionary narrative, technology and culture through a futurist lens."
Afrofuturism can include literature, music, visual and performing art, spiritual practices and more, said Memphis-based author Jamey Hatley.
Wiggins and Hatley will be joined by Memphis-based author Sheree Renée Thomas and Memphis-native and Syracuse University professor Arthur Flowers, in a Rhodes College panel highlighting the local art-makers who specialize in science fiction, fantasy and other types of speculative fiction.  
The panel, titled "New Worlds & Black Futures: An Evening with Memphis Afro-Futurist Writers," is scheduled for 6 p.m. Tuesday, Oct. 23, in Blount Auditorium's Buckman Hall. A book signing will follow the event, which is free and open to the public.  
Rhodes College's Lynne & Henry Turley Memphis Center is hosting the event.  
Another college will be hosting a writer from Memphis this week. 
Memphis-native and New York Times-bestselling author Dolen Perkins-Valdez is scheduled to appear at two events at the University of Memphis.
Perkins-Valdez, author of "Wench" and "Balm," will read from "Balm" as part of the River City Writers' Series at 7 p.m. Thursday, Oct. 25, in the University Center's Bluff Room. A book signing will follow the reading.  
Members of the U of M's English department will interview the University of Memphis alumna about  "Balm" and her experience as an author at 10:30 a.m. on Friday, Oct. 26, in Patterson Hall, room 456.  
And, the literary events continue across the city. 
The Jewish Historical Society of Memphis and Mid-South is presenting "Chronicles of the Last Jewish Gangster: From Meyer to Myron" at 1 p.m. Sunday, Oct. 28, at the Memphis Jewish Community Center. 
Myron Sugerman will answer questions about his memoir, which follows his life of crime beginning in 1959 and traversing across the globe.  
Oxford, Mississippi caterer Elizabeth Heiskell is scheduled to appear 12:30 p.m. Tuesday, Oct. 30, at Novel for a meet and greet. 
Heiskell's handbook, "The Southern Living Party Cookbook," includes Southern Living, as well as her own recipes, along with stories and lifestyle tips. The book's menus are arranged by occasion.  
Finally, Stephen R. Haynes, professor of religious studies at Rhodes College and theologian-in-residence at Idlewild Presbyterian Church, will be reading and discussing his book "The Battle for Bonhoeffer: Debating Discipleship in the Age of Trump" at 6 p.m. Tuesday, Oct. 30, at Novel.  
Haynes' book analyses the legacy of the martyred German Lutheran theologian.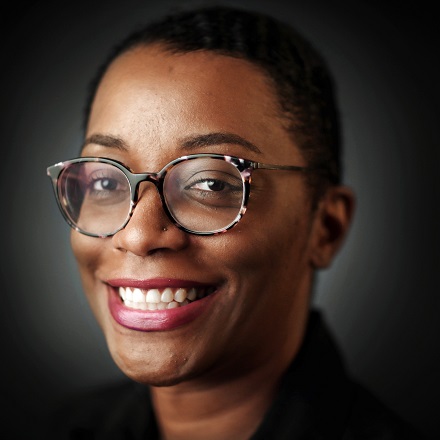 Elle Perry
Elle Perry covers arts and culture and other news for the Daily Memphian. She is a native of Memphis and a two-time graduate of the University of Memphis. Elle previously worked for the Memphis Business Journal and has written for publications including The Memphis Flyer and High Ground News.
---