I-40 solar & welcome center finally nears opening
A new Interstate 40 welcome center and solar exhibit near Memphis is expected to be completed in late November, about a year behind schedule.
The I-40 Solar Farm Information & Welcome Center was essentially finished Nov. 4, 2017.  But "Closed" signs, barricades and fencing have prohibited motorists from entering the grounds where a sleek, modern building houses restrooms, vending machines, tourism information and the distinguishing centerpiece:  A circular, interactive exhibit about solar power in Tennessee.
The $3.4 million center also provides a nearly 360-degree view of what surrounds it:  A 25-acre field of 21,434 solar panels that generate 5 megawatts of electricity.
The 14,000-square-foot facility is at mile marker 44 near Stanton, about 30 miles northeast of Memphis.
"A bunch of small things'' caused the delay, said Jessica Redmon, spokeswoman for the Tennessee Department of General Services.
The center's original completion deadline was moved from Sept. 15, 2017, to Nov. 4, 2017, because of construction delays caused by inclement weather, she said.
But when Tennessee Department of Environment and Conservation officials performed what was to be their final inspection, they discovered several things that had to be changed, she said.
The problems primarily involved the septic system and water flow from the pump house to the building.
For example, septic pipes had to be replaced with correctly sized pipes and a chain-link fence had to be built around the pump house.
The changes required change orders to the construction contract. Approvals were made more complex by the number of state agencies involved with the project: Building Commission, General Services, Department of Transportation and Department of Tourist Development.
Despite the change order, the project cost remains below the original, $4 million budget, Redmond said. The original contract price was $3.27 million, and the change order added $175,157.
The Department of Tourist Development still plans to host a ribbon cutting, but won't set a time until "we get a hard date for the center to open,'' Asst. Commissioner Pete Rosenboro said.
"It will be contingent on the weather. We would like to do it sometime this year,'' he said.
The state received a $62.5 million American Recovery & Reinvestment Act allocation in 2009 to fund the Tennessee Solar Institute and the West Tennessee Solar Farm. The solar farm was completed in 2011 and in 2012 started feeding power to the local Chickasaw Electric Cooperative and TVA.
The welcome center and solar farm are adjacent to the Memphis Regional Megasite, a state-owned, 4,100-acre industrial park developed in hopes of one day attracting a large employer like an automaker.
The grounds of the Information and Welcome Center include picnic pavilions.
Only westbound travelers on I-40 have direct access to the center. Eastbound access is a future project.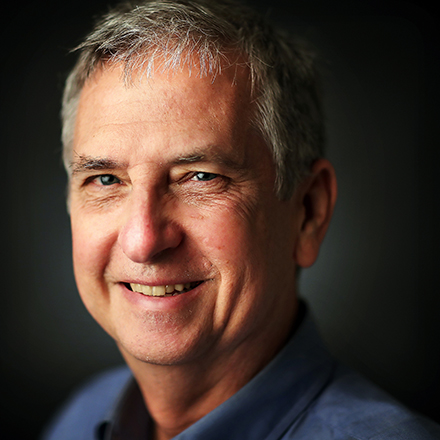 Tom Bailey
Tom Bailey covers business news for The Daily Memphian. A Tupelo, Mississippi, native, he graduated from Mississippi State University. He's worked in journalism for 40 years and has lived in Midtown for 36 years.
---