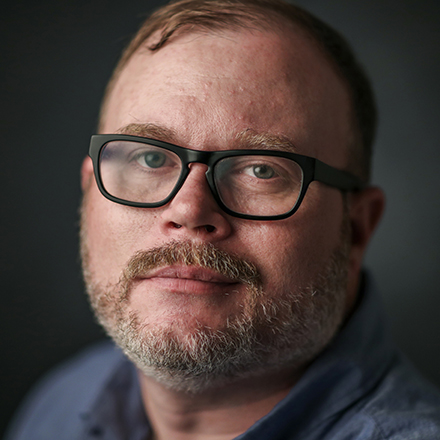 Politics doesn't always make you nauseous (only most of the time)
There's a bit early in Primary Colors, Joe Klein's written-as-Anonymous 1996 roman a clef on the 1992 Bill Clinton campaign, that comes to me from time to time.
A Southern governor (the Clinton character) welcomes a Northern governor (a Mario Cuomo character) to his town and asks him as a prelude to lunch …. "You ever eat pig with your hands?"
That notion of down-home authenticity, however needling, seems gentler than a current preoccupation with "Tennessee Values," which one state politician suggested this week would align with a proud refusal to even be in the same room with Michael Bloomberg, the former New York mayor.
"Tennessee Values" sends me, make my eyes roll to the back of my head, but I'd confess to feeling an extra bit of helpless generosity to politicians (or anyone) comfortable eating pig with their hands. (I don't know if Texas candidate Beto O'Rourke has eaten pig with his hands, but I've seen video of him going through a Whataburger drive-thru, so I'm guessing he can handle brisket.)
There's a national political writer who confirmed his willingness to handle some barbecue yesterday, which is why the line from Primary Colors came to mind:
What, ya wanted some Payne's and BBQ Shop pics from Memphis?  

Got ya. @RepCohen may have the best eating CD in the lower 48

PAYNES >> pic.twitter.com/NxFm1AbuSA

— Jonathan Martin (@jmartNYT) October 24, 2018
My man got a chopped pork sandwich at Payne's. His taste buds and the Gray Lady's expense account both approve.
This was a welcome but incongruent moment of political levity in a brutal week of a terrible year. Martin's tweet might give good lunch ideas, but more often lately politics is a stomach-turner.
From the bully pulpit to the Memphis City Council, it was more often a week of bad political behavior. 
On a day that included a failed series of apparent assassination attempts of several major American political figures (even typing this sends the mind reeling), the current White House occupant said the bare minimum then quickly reverted to a form of public behavior that shouldn't be acceptable to anyone on the normal political spectrum.
Locally, the biggest political issue isn't a question of who we are and what we're about (well, maybe that Kelsey-Salinas race), but, like so much in local politics, about the nuts and bolts of governing ourselves. This should be quaintly reassuring, but it's its own kind of mess.
As you probably know, there are three city charter amendment referendums on the Nov. 6 ballot -- one on term limits for city elected officials, two on run-off procedures. They are written in what seems to be intentionally obfuscating language, a couple of the amendments seemingly intended to reverse decisions voters have already made before those decisions take effect.
Then, this week, City Council voted 5-3 -- without prior public notice -- to spend up to $40,000 of public money on an "public information campaign" about these referendums they, themselves, created.
There's no obvious right or wrong on the substance of these charter items, of course. I've gone back and forth on the subject of term limits for years and still don't know quite how I feel about the notion. Instant runoff (or "ranked choice voting") is something reasonable people can easily disagree about provided they can understand it.
But there are some larger principles at play here: People should be able to understand what they're voting on, and their votes should matter. And elected legislators shouldn't spend tax dollars to try to tilt a vote toward a particular outcome. It makes me tempted to say 'I'm with her.' (Jennifer Lawrence, natch.)
As for that New York Times piece, Martin didn't just get some good barbecue out of his trip, but an interesting story too, with a Memphis dateline that begins at Rhodes College and quotes midway through from Memphis state legislator Raumesh Akbari and congressman Steve Cohen.
As I've written in this space before, the Bredesen-Blackburn race is lower wattage than some others around the South, and perhaps more disappointing to progressives, but is as fascinating a look into this moment in American politics as any other race. A state that's grown accustomed to sending establishment Republicans to the Senate now has to choose between meaningful shifts in a different direction. In a state that President Trump won by 26 points, it's telling that this has emerged as a hard choice. Read close and you'll get further confirmation that it's a hard one for the both the Tennessee senator Bredesen and Blackburn are running to replace and the one who will be their senior colleague. (And the governor too.)
(A note: This has been the time and space where The Memphis 10 column has appeared. After a five-week test run and two weeks into the Memphis Grizzlies season, where I'm The Daily Memphian's lead writer, I've determined that those two things aren't compatible. Going forward, I'll write column-style pieces related to any and all things Memphis -- except for the Grizzlies -- in this space at irregular but hopefully frequent intervals, at varying lengths, in varying styles, and in varying tones. We'll figure it out together. "The Memphis 10" will re-emerge later on in slightly different form at its own irregular intervals.)
---