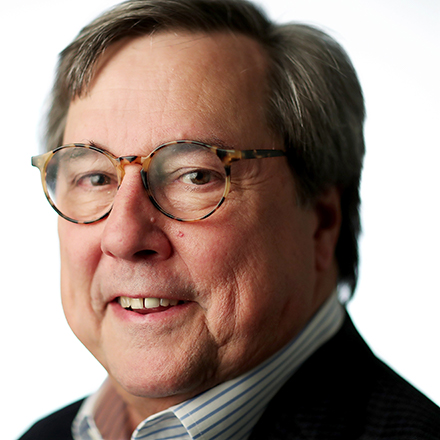 Dan Conaway
Dan Conaway is in a relationship with his city. A communication strategist, freelance writer, and author of "I'm a Memphian," he can be reached at dan@wakesomebodyup.com.
Sounds of note
I was having a pint in the Eagle when I heard them.
The Eagle is the oldest pub in Cambridge, England, claiming to be pouring beer since the 14th century. This is where Watson and Crick raised a pint to the room and announced the discovery of DNA, "the secret of life." The names of airmen who went down in WWII are inscribed on the ceiling. But what I remember most about my visit 20 years ago wasn't in the pub, it was across the ancient street in front.
I could see Cambridge students at the bottom of a church bell tower pulling huge ropes to ring the bells far above. As some pulled, others would be lifted off the floor and then return the favor, creating a rhythmic up and down dance as the sound of their efforts rang out over Cambridge, permanent notes in my memory.
Bells are cool.
Recently, my friend Peggy McClure invited me to see the bells in the carillon at Idlewild Presbyterian Church, the only carillon in Memphis, one of only six in Tennessee. I got to climb the spiral staircase all the way up the tower high above Union Avenue and Central Gardens – eat your hearts out, Hunchback of Notre Dame fans – and stand among the 48 magnificent bronze bells as David Caudill and Peggy commanded their clappers to sing, literally pounding the clavier/keyboard batons/levers and stomping the pedals. The bell right above my head was the largest – weighing more than my car, some 4,000-plus pounds.
Bells have a way of commanding your attention.
The experience was so interesting, I forgot that my back couldn't climb those stairs and that standing that close to a two-ton bell will kill the hair on the inside of your ears. I remembered both when I got back down.
Bells are moving.
I wrote about that big bell once before when it tolled 29 times in December of 2012 – for Memphis police officer, Martoiya Lang, who died doing her duty here, and for the children and adult victims of the madness in Newtown that month. As I listened at ground level then, I saw a man in the grocery store parking lot across the street stop and stare up, shift his bag to his other arm, and put his right hand over his heart as cars drove around him.
Carillon is French for bunch of bells in a tower, and a carillonneur is someone who plays those bells. David Caudill and Peggy McClure are like the city itself: they're more interesting the more you talk to them – hey, nobody else you know is a Senior Carillonneur and an Associate Carillonneur – and they're capable of making music in ways few are capable.
On Veterans Day afternoon, Nov. 11, they're going to play a concert at 2:30: patriotic anthems, some Leonard Bernstein including a little West Side Story, and – I swear – Aretha Franklin.
Bells have soul.
I'm a Memphian, and so are David, Peggy and the bells of Idlewild.
---