Federal court dismisses challenge aimed at voting machines
An effort to have the federal Department of Homeland Security conduct a cyber-security threat assessment of Shelby County's touchscreen voting machines and a have a special master review the county's voting system has been denied in Memphis Federal Court.
The temporary restraining order seeking those measures was sought by the group Shelby Advocates for Valid Elections – or SAVE – before the Oct. 17 start of early voting in advance of the Nov. 6 election day. The request was part of a larger lawsuit still pending before U.S. District Judge Thomas L. Parker that seeks to bar the use of the touchscreen voting machines after the November election.
"Although the law recognizes the voters' rights can be impaired any number of ways, to be actionable under due process, the system must be fundamentally unfair," Parker wrote in the Oct. 24 ruling, adding SAVE has not shown that.
"They have no convincing evidence verifying their claims of disenfranchisement as a result of the voting system in place," he wrote. "Instead they argue that, without paper verification for every vote, it is possible that the votes are not being accurately recorded or cast at all."
In seeking the order, attorney Carol Chumney, representing SAVE, argued the touchscreen machines now in use "create no verifiable record of voter intent, paper ballot or paper verification of the votes cast, unlike optical scanner components that rely on a voter-marked paper ballot as a verifiable official record."
SAVE's complaint likened the country's AccuVote DRE machines to "inexpensive general purpose" desktop computers used in the early 2000s.
Parker expressed reluctance to involve the federal courts in a state election process.
"The Constitution gives great deference to the states to determine how votes are cast," Parker wrote. "This court will not interfere with Shelby County's decision to use the AccuVote DRE without evidence that the county's deployment of these devices resulted in significant disenfranchisement or were otherwise fundamentally unfair."
The Shelby County Election Commission is considering buying new voting machines that include a verifiable paper audit trail. The commission is reviewing three systems currently certified by state and federal election officials and a fourth system that is seeking state certification.
Election Commission chairman Robert Meyers has said he would like to have a new voting system in place for the city of Memphis elections in October 2019.
"The court urges Shelby County voting officials to continue studying the efficacy of the current voting system and to implement better procedures as they become available," Parker wrote in his ruling. "But the court understands that these actions are part of a larger process that should not be disturbed."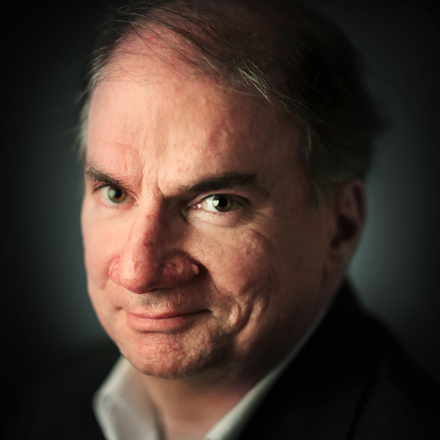 Bill Dries
Bill Dries covers city government and politics. He is a native Memphian and has been a reporter for more than 40 years.
---