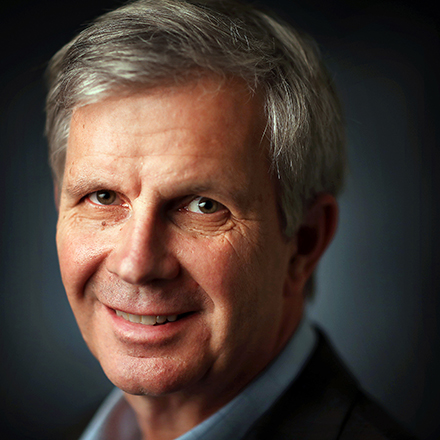 Geoff Calkins
Geoff Calkins has been chronicling Memphis and Memphis sports for more than two decades. He is host of "The Geoff Calkins Show" from 9-11 a.m. M-F on 92.9 FM. Calkins has been named the best sports columnist in the country five times by the Associated Press sports editors, but still figures his best columns are about the people who make Memphis what it is.
Calkins: DJ Jeffries bails on Kentucky for Memphis and the power of Penny wins again
He couldn't even wait until 10 a.m.  
DJ Jeffries — the 6'7" phenom from Olive Branch High School — had said he'd announce his college decision at 10 a.m. Saturday.
But good news can't be put off, evidently.
"I couldn't wait," Jeffries tweeted at 9:28 a.m. "Happy to be a (T)iger I'm staying home."
So Memphis has its first top 50 recruit since Dedric Lawson in 2014.
So the lure of Penny Hardaway and his all-star staff has prevailed once again.
First, it was Alex Lomax, who had already signed with Wichita State. 
Then, it was Tyler Harris, who seemed headed to Baylor, and whose advisors were deeply skeptical of Memphis.
Then it was Antwann Jones, who had committed to Texas A&M.
Then it was Isaiah Maurice, who had committed to New Mexico. 
You starting to sense a trend here? 
When Hardaway walks into a living room, he has a way of changing minds.
But this one is sweeter than most of them. Because Jeffries was committed to John Calipari and Kentucky. Now he is headed to Memphis. 
You know how many other players have decommitted from Kentucky since Calipari arrived?
That would be a small number: 0.
Which is also, coincidentally, the exact percent chance that Memphis would have gotten Jeffries before Hardaway was hired.
Corey Jeffries, DJ's father, even criticized former Memphis coach Tubby Smith for not being aggressive enough. So on March 13, DJ tweeted that he had committed to Kentucky.
Less than one week later, Memphis hired Hardaway. Funny how things can change.
On July 30, Jeffries reopened his recruitment.
"After careful consideration prayer and countless hours of consulting with my family I decided to reopen recruitment," he tweeted. "It was a hard decision but I am confident that taking my time to choose the right school for me to better myself educationally and athletically is the right choice."
Translation: Hardaway wasn't the coach at Memphis when I picked Kentucky. But now he is!
Naturally, folks in Kentucky took this news with understanding and grace.
Just kidding.
"We talked with Kentucky, and it kinda shocked me," Corey Jeffries told my radio colleagues, John Martin and Jason Smith, on 92.9 ESPN. "They were kinda unprofessional. They didn't handle the news the way I expected them to handle it, being professional."
After that, it was just a matter of time before Jeffries announced that he was headed to Memphis.
Oh, Mississippi State, Ole Miss and Alabama gave it their best shots. But none of those schools had what Memphis had. That is, a 6-7 NBA icon with his own signature brand of shoes who had coached Jeffries for two years on his AAU team. 
That's a hard combination to match. It's why Memphis basketball is relevant again. And it's a combination that Hardaway is hoping will work with another phenom, East High School's James Wiseman, the No. 1 player in the country, who just happens to be choosing between Memphis and Kentucky, and just happens to be making his official visit to Memphis this weekend.
Wiseman was at FedExForum Thursday night for Memphis's rollicking win over LeMoyne-Owen. It was hard not to imagine what he would look like playing alongside Lomax, Harris and the rest.
Wiseman has since posted photos of himself wearing three different Memphis uniforms. All three of them looked good on him. They would look even better next year.
This is what Tiger basketball has quickly become under Hardaway. Memphis fans can now dream as big as they wish. From Lomax to Harris to Jeffries to — perhaps —Wiseman.
It's the power of Penny.
Why try to resist?
---