Grizzlies Postgame: Grizz lean on deep roster to beat road-weary Wizards
Mike Conley comes out ahead in compelling point guard battle
It was the pre-Halloween game at FedExForum on Tuesday night and the Grizzlies decided to come out dressed as the road-trip Washington Wizards.
If you didn't know any better in the first quarter, you would have thought the Grizzlies, not the Wizards, were the chemistry experiment gone awry at which the rest of the NBA had begun to gawk.
Mike Conley -- Mike Conley! -- missed two at the free-throw line. Garrett Temple (1-4 in the first few minutes) was taking, and missing, most of the shots. Jaren Jackson Jr. picked up a quick second foul on a charge. Marc Gasol missed everything from mid-range. And the team converted only one of five fastbreak opportunities in the quarter. Against a Wizards team limping to the end of a disastrous five-game road trip and giving up 125 points per game on the season, the Grizzlies offense had no alibi. U-G-L-Y.  
Whether it was being the home team against a too-well-traveled opponent or a result of divergent chemistry, time was on the Grizzlies' side. They pulled ahead by the half and pulled away after that, leaving the court with a 107-95 victory over Washington.
An 18-1 run to start the third quarter was reminiscent of the team's first quarter in the home opener: Conley and Gasol put their hands on the wheel, scoring or assisting on 14 of the 18 points in the run, culminating in a whirring two-man back-and-forth that ended in a Gasol dunk.
If Conley and Gasol are a constant the team hasn't had to survive without, their supporting cast tends to play Marco Polo night to night. That's partly by design and partly by necessity. Since summer, head coach J.B. Bickerstaff has touted depth as something that has to be a team strength.
"Whatever we need on a given night, we can pull that from our bench. We feel like we have guys that can come in and contribute up and down our lineup," Bickerstaff said after Tuesday's game.
It puts the onus on him to navigate his way to the right choices or combinations each night, but it's so-far worked out more often than not.
Among the quiet heroes of this one were a more unlikely duo: Omri Casspi and Ivan Rabb, a veteran on a one-year minimum deal and a second-year second-rounder who's never really played meaningful NBA minutes. Neither was supposed to be in the rotation, but with JaMychal Green and Chandler Parsons out to injury and Jackson in foul trouble, there they were. Undersized at power forward and center, respectively, their scrappy, physical first-half play steadied the team early when they needed it most.
Man of the Matches
Garrett Temple led the Grizzlies with 20 points, knocking down 4-7 from three-point range and chasing down seven boards for a team that needs guards to rebound.
With two free throws off a close-out drive and a top-of-the-key three, Temple provided the game's pull-away points midway through the fourth quarter, pushing the Grizzlies' lead from four to nine.
Temple probably won't shoot 50 percent from three on the season and his scoring rate right now is significantly higher than at any previous point in his career. He's 32 years old. A full transformation is unlikely. But sometimes you don't fully notice what a player can do until you watch them repeatedly up-close, and Temple might be one of the league's more underrated players.
As important as Temple's points was probably his defense, taking the primary assignment on the Wizards' best scorer, Bradley Beal, and helping hound Beal into 5-16 shooting.
Temple may well be the best pure three-and-D wing the Grizzlies have had since in the Conley/Gasol years. It may be a little late, but they're happy to have it.
Meanwhile, Washington-based hoops writer Mike Prada was viewing from the nation's capital, and lamenting one that got away:
Wiz should've ponied up the $8 million to keep Temple in 2016. The kind of player they consistently don't value enough.

— Mike Prada (@MikePradaSBN) October 31, 2018
Honorable mention: Kyle Anderson, who for the first time in a Grizzlies uniform showed what he can be: A low-volume, high-efficiency scorer who does his real damage elsewhere. A game-high 11 boards helped the Grizzlies offense, because Anderson can rip and run (lope?) as a primary ball handler and can also throw a nice outlet pass. And his long arms and quick reactions can generate turnovers. One of his four steals was reminiscent of a toad catching a fly. Another forced turnover came from simply stretching his long arms wide. (Potential under-the-radar factor in Anderson's good game: Jaren Jackson Jr. foul trouble shifting most of his minutes to power forward.)
Clip of the Night
The aforementioned Conley and Gasol two-man game, a 10-second symphony for hoops lovers:
SPREAD YOUR WINGS AND FLY MARC GASOL! #GrindCity pic.twitter.com/pL2kK1SNVj

— FOX Sports Grizzlies (@GrizzliesOnFSSE) October 31, 2018
Nightly Number
Jaren Jackson picked up his fourth foul on the Grizzlies first possession of the second half and hit the bench, never to return. With the game not fully locked up until near the end and other players in a better groove, it was the right coaching decision.
Jackson has now had four or more fouls for five straight games and this is the second game in row when fouls held him to 15 minutes or less. A penchant for fouls was a factor that limited Jackson's playing time as a college freshman and it's become one again early in his NBA rookie season. It's an issue that's now in the air and seemingly in his head. His frustration over fouls is palpable on the court, but that hasn't resulted in sulking.
Jackson was first on the floor in celebration late in the fourth, when Marc Gasol's straightaway three brought the lead to 101-86, provoking some midcourt hulking-up and serving as a long-distance "Whoomp! There It Is!" request. (Aside: There's been some talk of late about the Grizzlies' need to freshen up their in-game music. You can take Kid Rock -- please -- but keep your complaining' hands off "Whoomp!")
I'll get into Jackson's foul issues more in the near future, but for now here's some of what Bickerstaff said about it after the game:
"It's a tough situation. We have to do the right thing and protect Jaren. Some of the calls against him are marginal calls, I think. We want him to be aggressive, but we need to help him use his hands in a way that he doesn't get as many cheap ones."
The Match-Up
Mike Conley and John Wall are a contrast in styles.
At 6'4" with a shaky jumper, Wall's game is predicated on speed and power, and the 6'1" Conley has a history of struggling with Wall's physicality.
Early on, Wall backed Conley into the post on multiple possessions, faced up and drove Conley into the paint for an easy bucket on another. At the half, even with his team down a point, Wall was getting the best of this match-up again, with 14 points on 6-9 shooting to Conley's six points on 1-6.
Even in his now somewhat diminished form, Wall in full sprint can be something to see. He raises your eyebrows, pushes you back in your seat.
Conley comes with quickness. He negotiates tight spaces with little quick-trigger tremors that radiate from the against-the-grain hardwood to your seat, making you levitate a little in unexpected moments.
Maybe it's the nervy rat-a-tat-tat of a drive and stop and spin and up-and-under and floating finish:
** @famouslos32 voice***

"Why @mconley11 do that man like that? pic.twitter.com/MPQMnrGNBr

— Memphis Grizzlies (@memgrizz) October 31, 2018
Or maybe it's a savage sidestep against some helpless goliath:
Watch

Those

Ankles pic.twitter.com/qz9T6e3A3J

— Memphis Grizzlies (@memgrizz) October 31, 2018
The stylistic contrast is compelling, but maybe the most meaningful one is less tangible. At some level, point guard is leadership. It's a team game, but in the second half, with the game there for the taking, Conley took it.
In 18 second-half minutes a piece, a fully engaged Conley's team was 21 points better than the Wizards when he was on the floor. A listless Wall's team was 18 points worse with him. This was not happenstance.
Elements of Style
As a former part-time film critic, I can tell you that Oscar and critic's list campaigns are only a week or two from starting up, and if you're thinking about Best Supporting Actor candidates, this could be Garrett Temple's "For Your Consideration" moment:
Prayers up for @GTemp17 ?? pic.twitter.com/vtsprgyYGG

— (((Jonathan Louis May))) (@jmay11) October 31, 2018
The Tweets Were Watching
Same as it ever was:
Entering tonight: 26th on O, fourth on D, just +10 on the season. About to be 4-2. There really is just something comforting about it. https://t.co/nAy71voKCJ

— Dan Devine (@YourManDevine) October 31, 2018
The Jacob Riis Report
This wasn't quite the collapse they committed Sunday in Los Angeles, but this was not a Wizards team that played with desperation. They've got three max-contract-level perimeter players in their relative prime on a team expected to make the playoffs and they move to 1-6 on the season. You can come back from that, but not easily.
For The Ringer earlier in the day, John Gonzalez dubbed the Wizards "the NBA's Must-See Soap Opera." Prepare to start reading some John Wall trade speculation, but moving that contract won't be easy.
Arena Action
The Halloween theme was as muted as the starting lineup announcements (no pyro) for this Tuesday-night tilt. The game operations crew was decked out in Cat in the Hat, Batman, and poodle-skirt form, but not many in the crowd seemed to get the message. The halftime show was a nice, in-house production of Michael Jackson's "Thriller," with a live singer starting in the stands like Jackson does in the movie-theater seats in the classic video and Grizzlies dancers putting their own spin on the "funk of 40,000 years."
I do like how the holiday spurs some speciality music. I especially enjoyed a snippet of "I Put a Spell on You" by Screamin' Jay Hawkins, whose prime Memphis connection is as the Arcade Hotel clerk in Jim Jarmusch's "Mystery Train," the greatest of Memphis movies.
Where They Stand
The Grizzlies improve to 4-2 and in a cluster in the 4-7 spots in the Western Conference standings.
Looking Ahead
The Grizzlies will have two days off before heading west for a three-game road trip to Utah (Friday), Phoenix (Sunday), and Golden State (Monday).
Announced Attendance
14,106
Deflections
ICYMI, last week I took a Grizzlies Mailbag for a test-drive, and I think it turned out ok. If the good questions keep coming, I'll make it a weekly date. I'll take questions today for a Thursday morning mailbag. It'll be primarily Grizzlies-related (peep the title), but I will also do a general NBA and non-hoops question if I get good ones. You can ask in the comments here, email me at cherrington@dailymemphian.com, or, best of all for embed purposes, hit me on Twitter at @HerringtonNBA.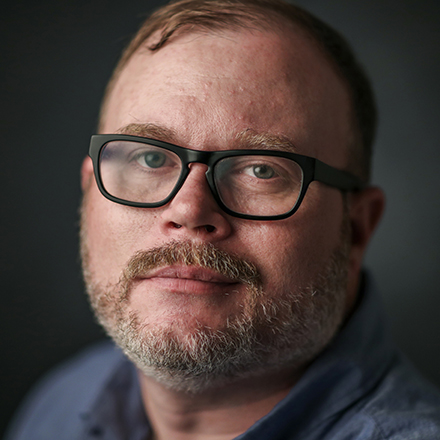 Chris Herrington
Chris Herrington covers the Memphis Grizzlies and writes about Memphis culture, food, and civic life. He lives in the Vollentine-Evergreen neighborhood of Midtown with his wife, two kids, and two dogs.
---