Downtown master plan kicks off with 'less vacancy, more retail, dining'
The Downtown Memphis Commission is collecting feedback that will help it shape the next decade of development and initiatives for the Bluff City's core.
Wednesday night, the DMC held a community engagement event for BuildDowntown - the Downtown Memphis Master Plan.
After a six-month search that yielded more than 20 urban planning firms, the DMC contracted with Stantec, a publicly-traded design and consulting services company based out of Edmonton, Canada, in July for about $447,000.
The DMC tasked the firm with creating a master plan that is implementable, but also pushes the boundaries.
"The DMC wants to push people to the next big ideas, but also to what needs to be done next week," said Craig Lewis, an Urban Places principal with Stantec.  
The company kicked off the first step in the process this week by holding informal public input pop ups throughout Downtown.  
"We want to get an initial read. What people like. What they don't like and what they want to see more of," Lewis said.  
Wednesday's session was an open house at 409 S. Main St. where people were invited to come and go to share what they want to see Downtown in the coming years.
The room was full of men and women of different ages and races, covering posters with ideas and filling out surveys.
Those in attendance said Downtown Memphis needs less vacant buildings, crime, homelessness and litter; and more retail, dining, dog parks, lighting, technology and the ever-elusive grocery store.
Stantec also collected ideas during Food Truck Thursday in Court Square and had another open house at Loflin Yard Thursday night.
The DMC will be offering to pay $2 of people's check for two minutes of their time Friday during the lunch hour at Trolley Stop Market.
This week, Stantec also met with stakeholder groups involved in architecture, mobility, parking, office space and public art at the Hyde Family Foundation.
Stantec will be back in mid-January for a week-long, public charette with meetings in the day and evening.  
"Each evening, we will pin up the ideas generated throughout the day," Lewis said.
After the charette in January, Stantec will work to integrate the feedback and suggestions and come back in early spring with initial recommendations for a Downtown master plan.
"The recommendations will be a mix of brick-and-mortar improvements and initiatives, such as 'how do we attract more small businesses Downtown,'" Lewis said. "Then, we'll create programs and policies to back that up."
Those interested in taking the online survey can click here.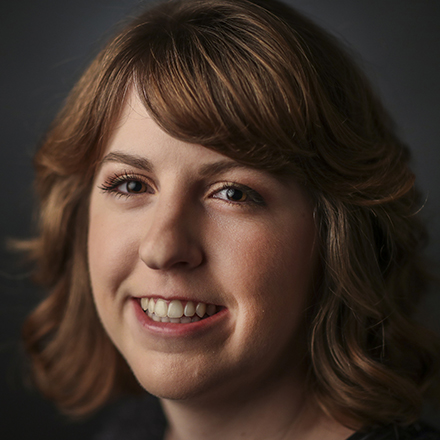 Michelle Corbet
Michelle Corbet covers business for The Daily Memphian. Prior to, she was a reporter at the Memphis Business Journal. A native Memphian and University of Memphis graduate, Michelle covered business in Conway, Arkansas after college. Michelle got her start covering business as an intern at The Commercial Appeal.
---