Proposed TV deal could spell changes for Memphis stations
The television station landscape in Memphis could be changing with Nexstar Media Group's bid to acquire Tribune Media Co. and create the nation's largest TV conglomerate.
The $6.4 billion deal would theoretically move Tribune property and CBS affiliate WREG-TV Channel 3 into the Nexstar stable with WATN-TV Channel 24 (ABC) and WLMT-TV Channel 30 (CW).
However, Nexstar said it probably would divest or swap stations in 13 markets where holdings overlap with Tribune, and it wasn't clear Monday what that means for Memphis.
"Memphis is one of the 15 markets where both Nexstar and Tribune have stations though Nexstar did not yet identify the markets where divestitures will take place or any specific stations," Nexstar spokesman Joe Jaffoni said by email. "They plan to divest those stations necessary to secure regulatory approval."
The acquisition bid comes 4½ months after Sinclair Broadcasting's attempt to buy Chicago-based Tribune Media crumbled under Federal Communications Commission scrutiny of station divestiture plans. Sinclair's bid aroused strong criticism because of the company's reputation as a conservative voice.
The last ownership changes for WREG, WATN and WLMT came about five years ago.
A company backed by a private equity fund ended Channel 3's 35-year run as a New York Times property in 2006 and sold it to Tribune in 2013. WATN came into being after its predecessor, WPTY, and WLMT were sold to Nexstar in 2012 by Newport Television.
The Nexstar-Tribune deal is subject to approval by the FCC and review by Justice Department anti-trust regulators. The anticipated closing date is late third-quarter 2019.
Harry Jessell, editor of TVNewsCheck, a television industry trade publication, said ownership of more than one major network affiliate within a market could pose a regulatory issue for Nexstar.
"My guess is that they would keep the CBS affiliate (WREG) because it's the dominant station in the market," Jessell said. "That's the sweetheart station.
"They may have to get rid of the ABC affiliate and maybe the CW too," Jessell added.
It's also possible that because of its value as a former New York Times station, WREG could be shopped to another buyer, Jessell said. "It's always a primo station."
Whether Nexstar could divest WATN without also parting with WLMT would depend on how the two stations' operations are intertwined. "Having to pull them apart might be a problem," Jessell said.
WATN and WLMT operate out of a single facility in northeast Memphis and have a combined news staff that's branded LocalMemphis.
WREG routinely dominates Nielsen Media Research's ratings of Memphis market TV news.
In the November sweeps period, WREG was first in nine of 11 weekday time slots, with NBC affiliate WMC-TV Channel 5 winning the 6 p.m. slot and Fox affiliate WHBQ-TV Channel 13 winning 9 a.m. WATN was last in each slot.
FCC rules say a company can own two stations in a market if one of the stations isn't among the four top-rated, Jessell said. "The FCC also has said in some circumstances they will allow you to own two top-rated stations, but you'd have to come in and make a case for it," he added.
It would take time to make a case to keep two top stations in a market, and that might work against Nexstar's plan to move fairly quickly to close the transaction, Jessell said.
As to how Nexstar ownership might affect WREG, Jessell said, "Nexstar is a pretty good operator, probably a better operator than Sinclair is. Nexstar doesn't bring all that political baggage with it. The opposition is going to be muted."
He added that Nexstar is a "pretty vanilla operator," but it has "a fairly decent reputation as a journalistic operation."
The acquisition would give Irving, Texas-based Nexstar 216 stations in 118 markets and about $4.6 billion in annual revenue based on a 2017-2018 average. It would gain Tribune's WGN America cable network, a 5 percent interest in the Chicago Cubs and an ownership stake in the Food Network and Cooking Channel.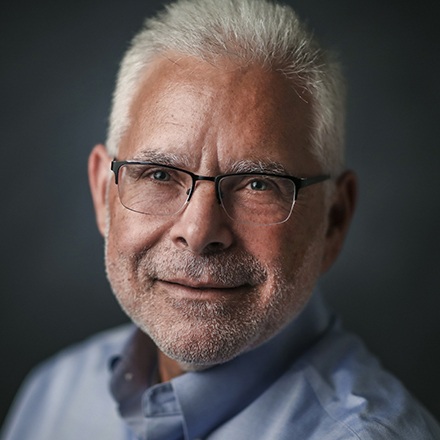 Wayne Risher
Business news reporter, 42-year veteran of print journalism, 34-year resident of Memphis, University of Georgia alumnus and proud father and spouse of University of Memphis graduates.
---