Grizzlies Game Day: Joakim Noah hits the practice floor, Mike Conley paces himself, and the Clippers come to town
The Grizzlies took to the practice court on Tuesday afternoon with two former Defensive Players of the Year (Marc Gasol, Joakim Noah) and what they hope is a future one (Jaren Jackson Jr.).
The addition of Noah, the former Bulls and Knicks center who signed a long-anticipated, fully guaranteed, one-year veteran's minimum contract with the team Tuesday morning, could be a boon to both incumbent bigs.
It suggests some needed rest for Marc Gasol, who just played 85 minutes over two weekend games while dealing with a sore ankle and knee, and who is coming off his worst game in nearly a month as a result.
While Gasol's workload isn't much of a concern to Gasol, head coach J.B. Bickerstaff acknowledged it was for the organization.
"I do want to make sure we're paying attention to it and understanding how long the season is and (doing what we need to) have him fresh for the entire season," said Bickerstaff.
In comes Noah.
As I wrote on Friday, the Grizzlies' defense has tended to take a significant hit when Gasol heads to the bench. Noah, if he's healthy enough to be effective, is a such a similar player in some ways -- a drop-back center with elite defensive instincts, a savvy ballhander and passer out of the high post -- that he offers the chance to approximate a lot of what Gasol can do in short bursts.
"There's no scheme we're going to show him that he hasn't seen. He's a helluva defensive mind, a helluva defensive player. So that part will come easy to him," said Bickerstaff. "His ability to pass out of the elbow or the post allows him to fit into our system pretty quickly. That's part of the reason we had an interest in him. We felt like he fit on both sides of the ball. It wasn't a square peg in a round hole."
All (Former) DPOY center rotation. pic.twitter.com/hacO2gG4Mu

— Chris Herrington (@HerringtonNBA) December 4, 2018
For Jackson, Noah's addition will offer another elite defensive big man to learn from in practice. Noah specifically talked on Tuesday about being "a good influence," and I'm pretty sure he didn't have Gasol in mind. More tangibly, Noah gives Jackson a respite from the heavy pounding and foul-inducing minutes the 19-year-old's been forced to play against some of the league's bigger centers.
The signing means the most, of course, to Noah, one of the most colorful and, yes, grittiest players of his generation, who had become a part-timer before finding himself out of the league.  
Noah played only 29 games in his final season with the Bulls (2015-2016) due to a shoulder injury. He played only 53 games in two seasons with the Knicks due to knee and rotator cuff injuries, a 20-game league suspension for a positive performance-enhancing drug test, and a team-imposed exile after an argument between Noah and then-Knicks coach Jeff Hornacek.
"I'm really excited to be on the court and back in the NBA," Noah said after a first practice more than one participant noted was particularly spirited. "It means a lot. I feel prepared. I've been working really hard just to have a chance. I feel very blessed."
"The energy and intensity you've seen (in his career) and that you hear about, it was all there," said Bickerstaff. "He seemed to be in good shape, though 'basketball shape' is a work in progress"
How much can Noah play? How well? How soon?
"I don't want to rush it," Bickerstaff said about the odds of Noah playing against the Clippers on Wednesday night. "I want to give him a chance to get comfortable."
Nevertheless, a role awaits if Noah can play well enough to keep it, though whether it's a nightly one or an occasional one remains to be determined.  
"He helps with rebounding. He can guard some of the bigger fives when Marc has to sub out. So there's definitely a role for him," said Bickerstaff.
"I think he's a guy who's proven, a great communicator and leader. He talks loud, sets good screens, and is unselfish," said Mike Conley.
Preserving Conley on the Court
While Gasol could get a reduction in playing time with the arrival of Noah, Friday night in Brooklyn may have provided a hint of a different workload management strategy with Mike Conley.
Conley has struggled to finish strong in at least a couple of games this season after a heavy workload. But he played a season-high 46 minutes in Brooklyn and scored 13 of the team's final 14 points in overtime.
If you watched the game closely, you may have noticed wings Garrett Temple and Kyle Anderson bringing the ball up the floor and initiating the offense more often.
"I think in Brooklyn I did a good job of pacing," said Conley. "I told all those guys. Kyle, Garrett, Shelvin (Mack), anybody who comes into the game: If you get the ball, bring it up and initiate the offense. Be aggressive. I don't need to be involved in every possession. I can sit in the corner and be a decoy."
Sometimes it's not the minutes you play as much as how hard those minutes are. And for Conley, late-game minutes, where the burden on him to create shots is heaviest, have become particurlary hard. 
"I can play a lot of minutes in a game, but if I'm giving it everything I've got in the first half, it can be hard to finish. If I stretch it out and I'm still able to play defense at a high level and help the team, I can play as long as I need to," said Conley. "I've been better (lately) about being more of a facilitator and not trying to do so much and be so aggressive to where I don't know if I can play the whole fourth quarter or I'm gassed with five minutes left to play."
Was the Early Season Defense a Mirage?
Beyond keeping Conley and Gasol fresh, this looms as the biggest Grizzlies question as the team has lost four of its past five games. A defense that was giving up 103.3 points per 100 possessions (per NBA.com) before this recent five-game stretch has given up 109.5 points per 100 possessions during it, falling from elite to average.
The two biggest culprits? Turnovers and three-pointers. The Grizzlies were winning the turnover battle by four a game (second best in the NBA) through November 21st. In the games since, the Grizzlies have actually fallen into the red, turning the ball over slightly more often than their opponents.
Behind the arc, the Grizzlies have gone from allowing 35 percent opponent three-point shooting (pretty average) to having opponents shoot better than 40 percent from long-range, which would be worst in the league on the season. The Grizzlies have faced strong opposition during this stretch, but there's more of that to come.
What's the real Grizzlies defense? The elite unit they used to jump out to a 12-5 record or the average one they've been in the 1-4 record since?
MarShon's Shot
Temple and Anderson can bring the ball up, but neither is much of a scoring threat when they get there. Shelvin Mack filled that role early, but has been spottier of late.
The need for more on-the-ball point production that doesn't come from Conley seems to have brought MarShon Brooks another opportunity.
The Grizzlies had hoped Brooks would be a classic "sixth man" type -- the off-the-bench bucket-getter -- this season. A shaky preseason pushed him down the pecking order a bit, but he still had an opportunity, playing double-digit minutes in 11 straight games to start November.
The defensive and team-play downside was greater than the get-buckets upside, and Brooks slid into being a part-timer by the end of the month. But December is a new day. Brooks played 21 minutes on Sunday against Philly, his most in weeks. The Grizzlies seem to be giving him another shot at he role they'd really like him to seize.
Meet the Clippers
Since a 4-4 start, the Clippers have gone 12-3 and have been one of the best and most consistent teams in the West. They come into Memphis for the first time this season having recently beaten playoff-race rivals Portland, Sacramento, and New Orleans all on the road. With a 1-0 season-series advantage already on the Grizzlies, this is a big game for both teams.
Forwards Tobias Harris  (25 points on 53/39/95 shooting over his past five games) and Danilo Gallinari  (21 on 52/48/90) continue to carry the scoring for the Clippers while energy bench big Montrezl Harrell (19 points on 64 percent shooting) has been a revelation. But a big recent boost has come from guard Avery Bradley, who got off to a poor start but who has scored in double digits in each of his past three games.
This will also be the first in-Memphis look at rookie point guard Shai Gilgeous-Alexander, whose precocious early two-way contribution has him looking something like the Jaren Jackson Jr. of the rookie backcourt class.
The Deets: The Grizzlies host the Los Angeles Clippers at FedExForum on Wednesday. Tipoff is 7 p.m. TV: Fox Sports Southeast. Radio: 92.9 FM ESPN.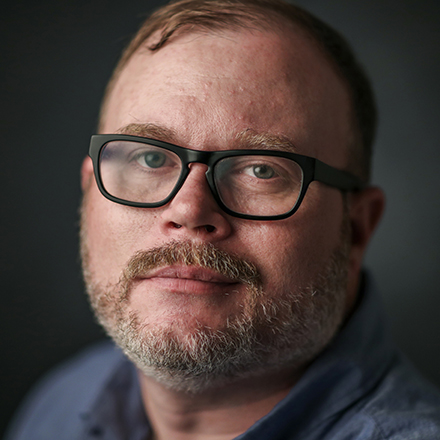 Chris Herrington
Chris Herrington covers the Memphis Grizzlies and writes about Memphis culture, food, and civic life. He lives in the Vollentine-Evergreen neighborhood of Midtown with his wife, two kids, and two dogs.
---