City Council standoff continues with walkout, potential lawsuit
The Memphis City Council's impasse over appointing a new member is on its way to Chancery Court after four of the 10 council members walked out of Tuesday's meeting, leaving the body without the necessary quorum to vote on anything.
Martavius Jones, Jamita Swearengen, Joe Brown and Patrice Robinson walked out after the council deadlocked through two more rounds of voting on the District 1 vacancy – following more than 100 rounds of deadlocked voting at the Nov. 20 council session.
When the council voted Tuesday to open up the balloting to all six applicants for the seat instead of just Raleigh Community Development Corp. leader Rhonda Logan and Flinn Broadcasting sales manager Lonnie Treadaway, the four council members walked out, saying it was unfair.
Memphis City Council members: Joe Brown, Martavius Jones, Patrice Robinson and Jamita Swearengen discuss why they walked out over the vote to fill the Dist. 1 seat during the Dec. 4 meeting. pic.twitter.com/fQQ0duLmfC

— Yolanda Jones (@yojonesreporter) December 4, 2018
In the two rounds of voting Tuesday, Logan had four votes and Treadaway had three with the three remaining council members abstaining.
After consulting privately with council attorney Allan Wade, the remaining six council members reconvened under a provision of the city's home rule charter that permits some transactions of business without a quorum when necessary.
The six council members – one vote short of quorum – decided to call the council in session at 4 p.m. every day starting Wednesday until a quorum is reached. The same group of council members instructed Wade – along with city chief legal officer Bruce McMullen and Memphis Light, Gas and Water Division's attorneys – to file suit in Chancery Court against Jones, Swearengen, Robinson and Brown to compel them to attend council sessions.
Chairman Berlin Boyd first thought at least Jones would return to chambers so the council could vote on items on its agenda. The vacancy was the first item the council took up on Tuesday. Jones initially told Boyd he was returning to chambers for the Dec. 4 agenda, but the other three council members who walked out persuaded him not to return.
Swearengen said the change of rules was unfair and termed it "racially polarizing."
"We have the candidate that District 1 desires. We want Rhonda Logan. So why not Rhonda Logan?" Swearengen said. "The community has spoken. The people have spoken. She's been a public servant."
"Nobody wants to see how sausage is made," countered council member Frank Colvett. "This is your government working in public in front of everyone. I know we appear dysfunctional. But this is exactly how these things are designed to work.
"What I don't appreciate is four members deciding that since they can't have their way they are going to go stomping off, take their ball and go home," Colvett said.
Jones questioned why Colvett and others would support Treadaway, who lived in Senatobia, Mississippi, until moving to Memphis last July after unsuccessfully running for an alderman's position in Senatobia elections in 2017.
"Maybe you should ask the question: Why is Mr. Treadaway a better candidate than Ms. Logan?" Jones said. "If they can give you an honest, clear, concise answer to that it may change my mind. I haven't heard it."
The walkout caught several council members by surprise. But two weeks ago, several council members supporting Treadaway or who had abstained on appointment votes appeared to pick up their belongings and walk out of council chambers as the stalemated votes continued to pile up. They apparently changed their minds and moved back to their seats.
Council member Worth Morgan made the motion Tuesday to go to court "to compel attendance of absent council members to conduct the city's essential business."
"We have 56 items remaining on our Dec. 4 agenda," Morgan said. "These items include MLGW fiscal consent, MLGW budget items, appropriation items from the administration and zoning items."
Wade said later he would have to consult with McMullen and the utility's legal counsel before making the move to court.
"They have the laboring oars," Wade said of the legal action, which hinges on votes the council was to take Tuesday on several items, including gas, electric and water rate hikes for MLGW.
The political stakes in the standoff include the prospect of having a council with an eight-vote majority of African-Americans for the first time in the 50-year history of the mayor-council form of government. The council has had a seven-vote African-American majority since the 1995 city elections.
But some on the council either abstained dozens of times at the Nov. 20 session or voted for Treadaway as a reaction against the endorsement of Logan by former Memphis City Council member Rickey Peete – twice convicted and jailed on federal corruption charges connected to selling his council vote. Peete was a vocal supporter of Logan at the Nov. 20 session but did not attend Tuesday's meeting.
Boyd, the only African-American council member who did not vote for Logan, said again Tuesday he abstained on most of the votes Nov. 20 because of text messages and other messages he got during the council meeting. He said the messages from citizens pressured him to vote for Logan. Two other vacant council seats are still scheduled to be filled by the council at its Dec. 18 meeting, the last of the year.
Boyd vowed he will not vote for Logan.
"I don't play well with intimidation. It doesn't phase me one bit. I'm just at a place where when you are talking about voting and you are talking about doing favors and trading favors and trading votes for votes, that's too risky," he said. "That's on the  line for me. I'm not going to jail for nobody… I value my freedom. I do."
Under the city charter, the council has 30 days to fill a vacancy. District 1 council member Bill Morrison's resignation was effective Nov. 1. But because the council recessed its Nov. 20 meeting – the first attempt to fill the vacancy – Boyd said the group can continue to technically keep that meeting in session and not violate the 30-day deadline.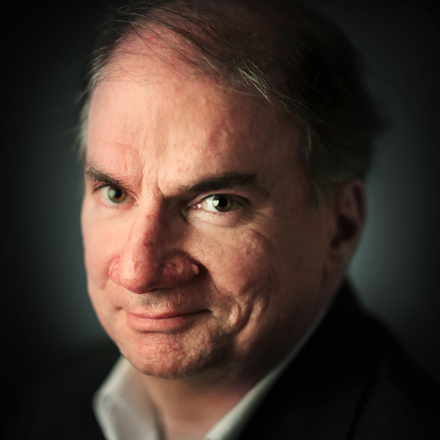 Bill Dries
Bill Dries covers city government and politics. He is a native Memphian and has been a reporter for more than 40 years.
---