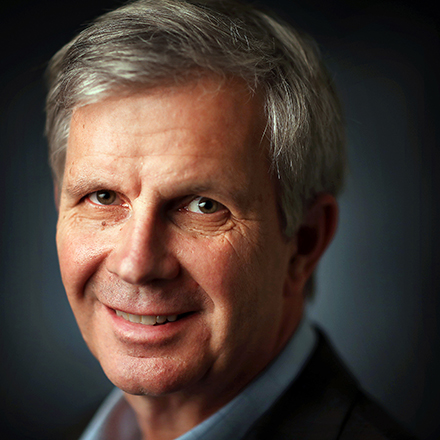 Geoff Calkins
Geoff Calkins has been chronicling Memphis and Memphis sports for more than two decades. He is host of "The Geoff Calkins Show" from 9-11 a.m. M-F on 92.9 FM. Calkins has been named the best sports columnist in the country five times by the Associated Press sports editors, but still figures his best columns are about the people who make Memphis what it is.
Calkins: Great night for some Memphians (really!) as Grizzlies smashed by Lakers
You know who had a good night for Memphis Saturday?
Darrin Earl had a good night for Memphis Saturday.
Earl is not actually a Grizzly, of course. He works for FedEx.
But he has season tickets to the Grizzlies. Section 116A. And when he looked at the schedule, he realized that LeBron James and the Los Angeles Lakers would be coming to FedExForum the same night as a family Christmas party.
So he decided to sell his tickets. On StubHub.
"Got $134 for $40 tickets," he texted. "So roughly 3x."
Earl couldn't even watch the game on TV. 
(Didn't I tell you he had a good night?)
"Keeping up on the app tonight," he texted. "Tonight was DEFINITELY a night to have sold tickets."
Yes, Virginia, it surely was.
It was a night to have sold your tickets to LeBron groupies.
Or it was a night to have stayed home because of the threat of snow.
Or it was a night to become an instant Lakers fan, like so many others have before.
Just take a lot of selfies, adopt a healthy sense of entitlement and shriek periodically.
But if you have too much self-respect for any of that, you may have had to endure the misery of watching the Grizzlies get demolished by the Lakers, 111-88.
"We just didn't play with a lot of effort tonight," said Grizzlies forward JaMychal Green. "We can't play like that ever again."
The highlight of the game may have actually come before the tip, when Lakers head coach Luke Walton — who served as a temporary assistant under Josh Pastner during the NBA lockout — wound up his presser by saying, "Go Tigers. They won today, didn't they?"
Yes! They did!
Indeed, Memphis coach Penny Hardaway even returned to FedExForum with his son, Jayden, and sat right next to the Lakers bench.
What followed was gruesome. Unless you had paid three times face value to fawn over the Lakers and LeBron.
The Grizzlies shot 6 of 30 from deep. They were outrebounded, 57-36.
New Memphis favorite Joakim Noah was minus 20 in 18 minutes. Shelvin Mack and Green were both minus 19. 
Here's Grizzlies guard Garrett Temple: "We just didn't battle."
Here's Grizzlies guard Mike Conley: "We didn't do anything particularly well tonight."
Here's Grizzlies center Marc Gasol: "One mistake led to too many."
Here's Grizzlies head coach J.B. Bickerstaff: "We just didn't have it. It was one of those nights."
And that is the simple truth of the matter. They just didn't have it. It was one of those nights.
Every team has games like this during the course of an NBA season. The Grizzlies haven't had one since the opener against the Indiana Pacers.
That's why Bickerstaff didn't even seem especially upset when it was over, and why Memphis fans shouldn't be, either. Because the game was not at all representative of who these Grizzlies have proven themselves to be.
"I think our guys have shown who they've been, how competitive they've been," Bickerstaff said. "They've earned our respect in that locker room."
Is it unfortunate the team played one of its worst games of the season in front of one of its biggest crowds?
Sure, it is.
Especially because one of the greatest pleasures of playing in front so many Laker fans is to send them home with a loss.
Instead, the Grizzlies got smashed by 23. That's the worst home loss to the Lakers in the history of the Memphis franchise. 
The Lakers had played in Memphis 31 times before Saturday night. They had never won by more than 17.
So congratulations to all of you who sold your tickets. Congratulations to all of you who found Laker fans to help finance your holiday gifts.
Like the aforementioned Darrin Earl, who was off at a party, enjoying some wassail, far from the carnage and the purple and gold crowd.
"Will read Chis Herrington's wrap-up later tonight!" he texted.
Now there's a man with a plan.
---