Police, fire unions want sales tax hike to fund restoring their benefits
Memphis police and fire union members are again asking voters to increase the sales tax rate to raise at least $52 million annually to help restore their health care and retirement benefits.  
Several dozen Memphis Police Association and Memphis Fire Fighters Association members gathered Monday to hear their leaders  announce they have more than enough support, with 140,000 signatures from a petition drive, to revive their efforts for a referendum on a half-cent sales tax increase. 
"This is a historic occasion," Mike Williams, president of the Memphis Police Association, said during a press conference Monday, Jan. 14, at the police association office on Jefferson Avenue.
"We don't know if anything like this has ever been done in the city of Memphis," Williams said, "but a year ago, city leaders and the powers that be told us that when it comes to pay, health care and retirement benefits, the Memphis Police Association and the Fire Fighters Association always complained, but never presented any solutions. Today, we are presenting the city of Memphis a three-part solution."
Williams said the three-prong  proposal to increase the sales tax would not only pay to restore health care and retirement benefits for first responders, but also fund road repair and prekindergarten programs.
Last year, the Memphis City Council refused to add the sales tax increase item to the Nov. 6 ballot as a referendum for first responder benefits.
The action did not deter the police and fire union members, who have worked for the past year on the petition drive. During the press conference, union members stood behind boxes of petitions neatly stacked in front of the podium. They plan to deliver them to election and city officials. 
The delivery of the petitions sets in motion a set of milestones that will determine precisely when the proposal might go to city voters.
The Shelby County Election Commission will verify whether the petitions have the signatures of at least 38,368 voters who live within Memphis -- 10 percent of the city's voters. As that is happening, the Memphis City Council has 30 days to approve a referendum ordinance. If it doesn't, the item could go to voters anyway.
The question local election officials are researching and consulting with state election officials on is what happens if they can't verify the signatures within 30 days. The election commission is currently in the midst of special primary elections for state Senate District 32 with a special general election to follow in March.
The timeline also includes a 40-day period in which county commissioners could effectively block the proposed city sales tax hike by putting a proposed countywide sales tax hike on the ballot.
And questions remained Monday about whether there would be enough time to complete all those requirements and hold a special election referendum separate from the October City of Memphis election ballot. 
Since 2014, when benefits were cut by the city, the police and fire unions have been working to restore health care benefits to first responder employees, and their solution has been a sales tax increase.
Currently, the sales tax is 9.25 percent, and the 0.5 percent increase proposal would bring the tax rate to 9.75 percent. Police and fire union members think citizens will support it because they want more police officers and firefighters.
"One of things that you will hear from the administration and politicians is we're recruiting. Everything is great in the city of Memphis," said Thomas Malone, president of the firefighters association.
"We are not retaining. This is not about recruiting. We are looking for retention. We can draw people. They are getting their qualifications and certifications and going to other places that pay more and offer better benefits.  All we're trying to do is put something to the citizens that puts this at a fair level playing field."
Since 2014,  the Memphis Police Department has lost nearly 500 officers, and union members pointed to a loss of benefits as one of the reasons for officers not staying with the department.
Last year, officials with the Memphis Shelby Crime Commission announced that private donors, including major companies like FedEx, International Paper and AutoZone, donated money to the city to help pay to retain and recruit officers. As of Jan. 14, city officials said MPD now has 2,017 officers, bringing it closer to its goal of having 2,300 officers on the force by 2020.  
"The city of Memphis does not currently generate enough revenue to afford a return to a defined benefit plan for all its employees," said Ursula Madden, the chief communications officer for the city of Memphis in an emailed statement. "That's why we originally had to shift our benefits to keep the city financially sound. Over the last three years, we have improved employee pay, benefits and the promotions process for both Memphis Fire and Memphis Police, hiring more than 400 officers and 300 firefighters."
Madden said Memphis Fire has slots for 1,772 and is currently at 1,725 employees.
"Bottom line, we have improved recruitment and retention of Memphis Fire and Memphis Police. We still have more work to do, but we definitely have momentum," Madden said.
Williams, head of the police union, said during the press conference that the issue is not political and that he is not running for mayor of Memphis like he did four years ago. Instead, he said he will concentrate on efforts such as the referendum.
"We don't want to make this an us-against-Mayor Strickland deal," Williams said. "We went out and we've gotten the signatures and now we want to put it to the citizens – those that are being affected by the high crime in this city – so that they can make this decision, so it is not about the police and fire association against Mayor Strickland."
The police and fire union said they do not want the referendum on the 2019 city election ballot in October, but instead want a special election prior to city elections.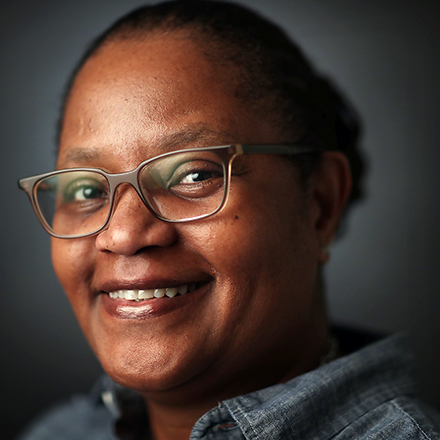 Yolanda Jones
Yolanda Jones covers criminal justice issues and general assignment news for The Daily Memphian. She previously was a reporter at The Commercial Appeal.
---