Painted Tree brings Etsy-like space to Memphis big box
Don't call them vendors. They're shop owners. Don't call them booths. They're shops. And don't call the business an antique mall, consignment shop or flea market, but Painted Tree Marketplace.
The Little Rock, Arkansas-based company chose Memphis to open its fifth location on Jan. 25 at The Commons at Wolfcreek shopping center, across North Germantown Parkway from Wolfchase Galleria.
About 100 local and regional vendors, uh, shop owners, will sell their home décor, jewelry, fashions, crafts and other products in the 39,000-square-foot big box formerly inhabited by the hhgregg appliance and electronics store.
The place is like a brick-and-mortar version of the e-commerce Etsy website.
Eight-foot-high partitions delineate the shops that line aisles with names like Aspen Way, Butternut Bend, Cedar Cove, Dogwood and Evergreen.
In the back is an attention-grabbing water feature – water spraying around the front of an old truck – and in the front will be fruit-infused cups of water offered to all shoppers along with a cheery greeting. Eventually, a café will open there.
Painted Tree positions itself to be an upscale market of its type. But the biggest difference between it and consignment shops or even many crafts fairs may be the screening the managers impose.
"When we ask shop owners to submit an application, we ask four or five questions and want to see pictures (of their products)," Painted Tree manager Dorcas Holloway said as she oversaw store preparations on Friday. "You can have some really cool things but it's really about 'Can you merchandise it. How can you bring it together and make it look inviting?'" Holloway said.
"There are five things that draws customers into somebody's shop: Wood, metal, texture, color and lighting. If you have those things and bring it all together with your sign about who you are and what you do, people are intrigued by that and want to know more," she said.
Most rejections are for not having the right merchandise. Painted Tree is not keen on antiques, unless they are appealingly displayed.
"We're more of a new twist on vintage," Holloway said. "You go to market and buy some stuff brand-new but looks old.
---
"There are five things that draws customers into somebody's shop: wood, metal, texture, color and lighting. If you have those things and bring it all together with your sign about who you are and what you do, people are intrigued by that and want to know more." 
Dorcas Holloway, Painted Tree manager 
---
"We like to have some antique dealers in here, but you have to know how to merchandise it. We don't want people selling out of boxes."
Sharika Edwards of Memphis made the cut, and spent Friday morning preparing her "shop" space for the carved candles she will sell. She had already painted the walls bright green, and was laying a warmer-looking floor over the concrete, installing her "flower wall," and starting to display her products.
"A lot are custom or personalized items," Edwards said, adding that customers can see her demo products on display and order a personalized version at the front desk.
"I'm super excited," said Edwards, who has been selling her products through Facebook.
Painted Tree makes its money by renting space to the vendors and taking commission from the sales.
In addition to the shopper amenities, Painted Tree's staff oversees the entire space so that the shop owners, once they have set up their sales areas, don't have to be present.
Painted Tree was founded about five years ago in Little Rock, where two stores operate. The third and fourth stores opened in Dallas-Fort Worth. Plans are to spread to other big Southern cities, like Nashville and Atlanta.
About 30 percent of its shop owners have shops in all the existing stores. And Painted Tree is now making it easier to be a multi-site vendor. The business has bought a truck, which will drive the circuit to carry a shop owner's products to all five stores.
The vendor must visit the store initially to set up his or her space, but can stay away for months at a time while the Painted Tree staff restocks the shelves.
Painted Tree Marketplace is between DSW and Michaels in a big-box shopping center that includes Old Navy, Academy Sports and Home Depot. Commercial real estate broker Danny Buring of The Shopping Center Group represented the landlord, Brixmor Property Group, in leasing the space to Painted Tree.
More and more space formerly filled by national retailers is being taken over by discount or under-full-price businesses. For example, two big boxes previously housing bankrupt Toys R Us in Memphis are being filled by Ollie's.
---
TOM BAILEY: Ollie's discount retailer coming to Memphis
---
"I think it's moving in the direction of discount-oriented retail taking over the world," Buring said. "Burlington, TJ Maxx, Marshalls, the proliferation of dollar stores like Five Below.
"Those are the retailers that are really doing well now."
At an adjacent shopping center to The Commons, the arcade/sports bar Dave & Buster's now occupies where a Sports Authority closed. "You see a lot of fitness, you see entertainment and you see discounters," Buring said.
Kristin Moore calls it "value retail" and said the sector does well across the nation. She is spokesperson for Brixmor Property Group.
"I don't know that it's a universal theme, but I would say value retail is absolutely growing," she said. Examples of such stores include TJ Maxx, Ross Dress for Less, Ulta Beauty, Marshalls, HomeGoods and At Home.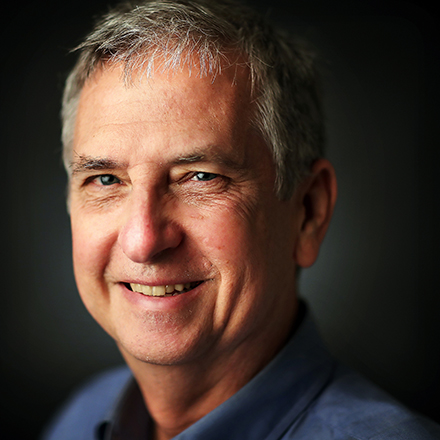 Tom Bailey
Tom Bailey covers business news for The Daily Memphian. A Tupelo, Mississippi, native, he graduated from Mississippi State University. He's worked in journalism for 40 years and has lived in Midtown for 36 years.
---