Yoga instructor starts anew with Chickasaw Gardens studio
In the haste to open her very own studio during the busy holiday season, yoga instructor Yolandrea Clark had to handle a lot of details.
She found her building in the Chickasaw Gardens neighborhood at the end of November, signed her lease on Dec. 10, and was up and running on New Year's Day. Between setting up an online registration system, handling code enforcement, securing equipment, and even attending jury duty, she toiled over one of the last features of her studio to fall into place.
Clark really wanted a specific kind of flooring.
"I wanted rubber floors, because I have people with joint replacements. It's much easier on them," she said.
She would know. She has two metal knees and a fused back.
After years of juggling several careers adjacent to her yoga instruction, Clark had settled into an administrative position with Memphis Mental Health Institute in 2011. While at work, she was attacked by a patient.
"It took 10 guys to get her off me," she said. "I ended up literally having to come out of my shirt. They had to go wrestle my shirt from her to get it back. She was just that nuts.
"When they finally looked at my MRI on my knee, the doctor said, 'Well, all your ligaments and stuff are torn. We could put it back together, but they're not gonna be any use to you.'"
After filing for workers' compensation, Clark eventually decided to dedicate herself to teaching yoga full-time at Midtown Yoga, where she began her practice and teaching career. Within five days after the attack, she was teaching with her body in a brace.
"(In the beginning of class) you'd have to sit in a chair. (My students would) get my chair for me and demonstrate for me," Clark said. "I've been very fortunate in that capacity, to have students who were already there with me, and even new students that are like, 'Oh, OK.' This just helps me be more comfortable."
Her journey at Midtown Yoga began in 2003, when Clark, then an investment banker, met the former studio's owner, Sarla Nichols, at Otherlands Coffee Bar. Nichols invited Clark over to try a class.
Nichols started Clark off with pranayama, which Clark says is pretty much just breathing.
"The next day, I felt so calm and so tall, I was like, 'I wanna do this again.'"
So, Nichols kicked things up a notch.
"She said, 'Why don't you take an asanas class?'
"I was like, 'OK.' I didn't even know what the hell that was. I was so sore the next day, I could barely move, but I couldn't wait to get back."
A year later, when Clark came in to class, Nichols passed her an application to be a teacher.
"I pushed it back."
For two weeks, Clark says Nichols forced the issue before she finally gave in.
Clark began a nine-month crash course that she compares to the course load of her MBA.
"(Teaching) was the farthest thing from my mind. But I'm glad for it, because it's been the most rewarding of my professions."
With the recent closure of Midtown Yoga, Clark found herself without a home. She says her students nudged her into the idea of becoming her own boss.
John Jones says he was hesitant to start yoga when his wife recommended that he join her in one of Clark's classes six years ago.
"After my first class with Yo, I was hooked," Jones said.
"She makes yoga accessible and fun for everyone, regardless of experience on the mat or your fitness level."
Jones, along with many of Clark's loyalists from her days at Midtown Yoga, made the move to her new location on Poplar, dubbed Any Body Yoga. As both Jones and the business's name suggest, Clark has zeroed in on making sure all sorts of folks feel welcome to the practice of yoga.
"I know what it feels like to walk in and feel like everybody's judging you," she said.
"I'm grateful for the opportunity to do it for those people who are willing to take the journey with me," she said. "I'm not gonna ever be everybody's (idea of a) yoga teacher, but I do try to offer accessible — but challenging — classes to those people who show up. And so far, it's worked to my favor."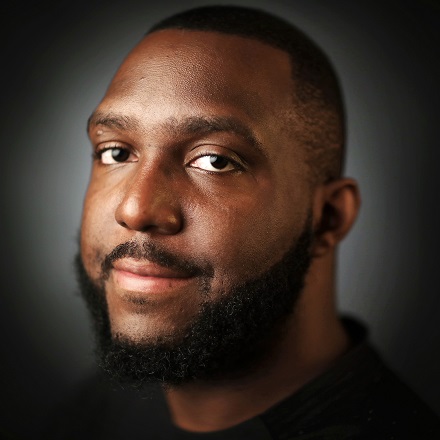 Jared Boyd
Jared Boyd is a general assignment reporter with The Daily Memphian who can be found covering just about anything people in the Mid-South might find interesting. His friends call him "Jay B.," and you can, too.
---