Lee remembers ancestors in seeking unity of Tennesseans
Recalling his seventh great-grandfather's settlement on the banks of the Cumberland River, Republican Bill Lee, the state's 50th governor, urged Tennesseans to unite, drawing on the inspiration of their forebears, without depending on government to set the course for their lives.
With some 1,600 people gathered, including former governors and elected leaders for his inauguration in the War Memorial Auditorium in Nashville – dodging daylong rain – Lee noted the formation of Tennessee was "never inevitable" but happened because of people who educated children in one-room schoolhouses, built clinics and hospitals, established a system of law and justice and overcame injustice "from slavery to suffrage to civil rights."
Sworn in on a family Bible by Tennessee Supreme Court Justice Jeff Bivins, Lee, 59, a Franklin businessman, repeated themes from his campaign: the need for crime-free neighborhoods, workforce development, criminal justice reform and better schools.
A band blared "Rocky Top" shortly before Lee took the oath of office, and cannons fired as he began to speak. Lee's cabinet also was sworn in.
With former Govs. Winfield Dunn, Lamar Alexander, Don Sundquist, Phil Bredesen and Bill Haslam looking on and Memphis Sen. Raumesh Akbari among those escorting him to the stage, Lee noted that even though the state is enjoying record-low unemployment in the 3 percent range, Tennessee has 15 rural counties suffering through economic distress. And despite the state's students making strides academically, Tennessee remains in the bottom half of states for educational achievement.
"I believe that education is more than a test score – it's about preparing a child for success in life," Lee said. "A resurgence of vocational, technical and agricultural education, and the inclusion of civics and character education, combined with reforms, will take Tennessee to the top tier of states."
Making his final speech as governor after eight years, Haslam addressed the state's education improvements, decreased taxes and low debt as he welcomed Lee to office, predicting he would be the governor for eight years, not just one four-year term.
"When Gov. Lee talked through the campaign about Tennessee can do better, he was dead right," Haslam said. "Work with Gov. Lee to believe in better."
During his campaign, Lee said he wants to reduce the number of standardized tests students take and make changes in TNReady, the test used to determine student progress, teacher evaluations and school achievement.
In recent days, Lee has said he is likely to back a "school choice" initiative in the 111th General Assembly. The Shelby County Democratic Party expects him to seek voucher legislation, enabling students from low-performing schools to use state dollars to enroll in private schools.
He promised to bring swift justice to those who commit violent crimes but to help keep non-violent offenders out of jail.
Lee also touched on the state's opioid epidemic, lack of access to affordable health care and struggling rural communities but said no governor can solve every problem the state faces. He said repeatedly during his campaign, however, he opposes expanding Medicaid and called the Affordable Care Act "fundamentally flawed." Instead, he said he wants to lower the cost of medical care and tap into technology to make changes.
"Government is not the answer to our greatest challenges. Government's role is to protect our rights and our liberty and our freedom," he said Saturday. "I believe in a limited government that provides unlimited opportunity for we the people to address the greatest challenges of our day."
Lee contended the state's strength derives from those people such as his great-grandfather seven times removed, Charles Braxton Lee, and the first Tennesseans who came here in 1796 and sacrificed to "create this great state."
He pointed toward the three grand divisions of East, Middle and West Tennessee, represented by three stars in the state flag and noted it's important to remember the blue circle containing them "represents the unity of our state."
Lee said one way to unite is for Tennesseans to follow the commandment to love their neighbors as themselves, saying it is "the key to American greatness."
"Our greatness has never come from government compulsion or power," he said. "Our greatness has always come from our love for each other, our commitment to our fellow citizens, our neighbors," he said.
Lee challenged Tennesseans to follow the example of their ancestors and show the same strength, courage and faith to overcome obstacles, allowing this generation's descendants to look back with pride.
"If we meet the challenges of this moment, they too will say of us – 'They were Tennesseans,'" he said.
Shelby lawmakers laud Lee speech
State Sen. Brian Kelsey, a Germantown Republican, said afterward, "I thought Gov. Lee did a great job with the speech, and he clearly wants to govern the same way that he campaigned. That is, he wants individuals to have a good job, good schools and a safe neighborhood, and that will be very important for Memphis and Shelby County, those three issues."
Lee spoke about those broad themes repeatedly during his campaign as he defeated Democrat Karl Dean in the general election after rising to the top of a heated Republican primary against U.S. Rep. Diane Black, Knoxville businessman Randy Boyd and now-former House Speaker Beth Harwell.
Rep. Kevin Vaughan, a Collierville Republican, called Lee's speech "incredibly thoughtful."
"It was poignant, somewhat emotional but very personal in nature, and I think that's kind of the way he's going to (govern). His style is he leads in a very personal nature. It seems as if his policies come from some way he's been affected by things in the past, so I'm looking forward to working with him," said Vaughan, who is entering his first full term after serving for one year.
Democratic state Rep. London Lamar, embarking on her first term, said Lee's address was "very uniting."
"I'm looking forward to working with him on a lot of the policy issues he talked about in his speech," said Lamar, who is sponsoring legislation dealing with sentencing for minors who commit violent acts while involved in sex trafficking or prostitution.
Lee is planning to make criminal justice reform one of the priorities of his administration and spoke Saturday about the need to change policies for the 95 percent of prisoners who will be released. He also touched on the necessity to keep people convicted of non-violent crimes from serving prison time.
State Sen. Raumesh Akbari, chairman of the Senate Democratic Caucus, pointed out Lee talked about working on criminal justice reform and education in all three grand divisions of Tennessee. "So there go you go, Memphis and Shelby County," she said.
State Rep. Joe Towns, a Memphis Democrat, was impressed that Lee spoke about working with people set to be released from prison, as well as helping 15 economically distressed counties in the state.
"As the old saying goes, the key turns twice, if you go in, you come out. Ninety-five percent of the people come out. Hopefully, in that piece you have some job placement capabilities for those people who find themselves running afoul of the law," Towns said.
Towns said he doesn't know Lee personally, but noted he seems to bring "a sense of calm" to the governor's office. He said he hopes Lee doesn't "succumb to extremists" in either political party.
Hardaway looking for more
State Rep. G.A. Hardaway said he was glad to hear Lee mention the state's efforts to deal with slavery, women's voting rights and civil rights through history.
But as chairman of the Legislature's Black Caucus, Hardaway said he wanted to hear more specifics on matters such as voting rights and a "void" in health care coverage for about 300,000 Tennesseans.
In addition, he hoped Lee would discuss a method for taking care of thousands of Tennesseans who work for the federal government but are on furlough because of a shutdown stemming from disagreement between President Donald Trump and Democratic congressional leaders over funding a wall at the Mexican border.
"Women and children will go hungry if we don't come up with a plan," Hardaway said.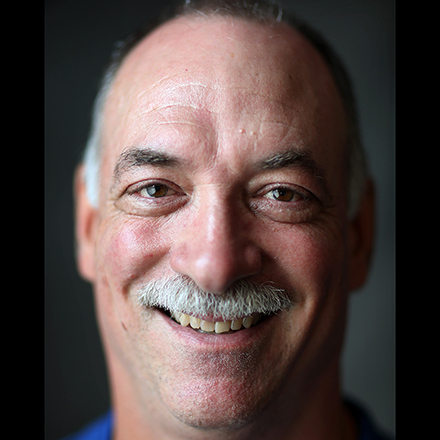 Sam Stockard
Sam Stockard is a Nashville-based reporter with more than 30 years of journalism experience as a writer, editor and columnist covering the state Legislature and Tennessee politics for The Daily Memphian.
---