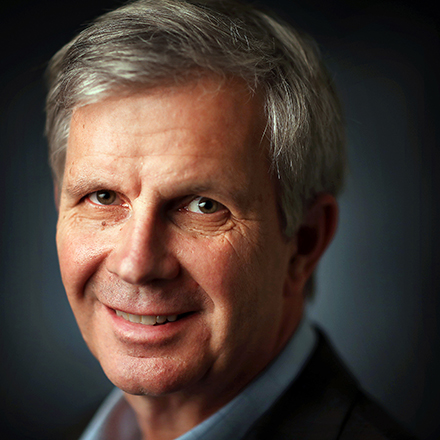 Geoff Calkins
Geoff Calkins has been chronicling Memphis and Memphis sports for more than two decades. He is host of "The Geoff Calkins Show" from 9-11 a.m. M-F on 92.9 FM. Calkins has been named the best sports columnist in the country five times by the Associated Press sports editors, but still figures his best columns are about the people who make Memphis what it is.
Calkins: Memphis State destroys SMU — and it was just like old times
The players didn't see the throwback uniforms until after they had warmed up, until they went back into the locker room to change right before the game. 
"We didn't see the jerseys until the last four minutes before we put them on," said Memphis guard Kareem Brewton. "Once we saw them, we were like, 'Yeah, these are too cold.'"
By cold, he meant beautiful.
"I loved them right away," said head coach Penny Hardaway. "They just reminded me of our uniforms, the old uniforms."
But here's the best part. These old-school Memphis State uniforms came complete with old-school Memphis State basketball. Memphis destroyed SMU at FedExForum Saturday, 83-61, on a day that felt just like old times.
The fans were decked out in all manner of Memphis State T-shirts, both vintage and replica.
"Make some noise for your Memphis State Tigers," said the public address announcer, which is something this city had clearly not forgotten how to do.
When Hardaway was hired as head coach at Memphis, he promised to build a program in the image of the programs of decades past. Saturday, the resemblance was unmistakable.
There was an iconic Memphis player (Hardaway in place of Larry Finch) on the sidelines. There were a bunch of former Memphis high school stars (Jeremiah Martin, Tyler Harris and Alex Lomax) running up and down the court. And there were 16,673 crazies in the stands soaking in every hopeful, nostalgic and spectacular minute of it.
"The crowd really got into it," Brewton said. "Everyone was getting pumped."
And then the game tipped off, and SMU was utterly overwhelmed. If it wasn't quite the 24-0 run Memphis State put on Louisville in 1989, it was at least a distant cousin of that.
SMU didn't score until 12:44 of the first half. By then it was already 13-0, Memphis State.
"This is exactly what I'm looking for when you're talking about punching first," Hardaway said. "That's a dream come true."
Memphis State — and, yes, I'm going to keep calling them that — built a 35-point lead at one point. The Tigers led SMU in second-chance points (17-5), in points in the paint (42-18), in assists (24-13) and in points off turnovers (24-11).
Five Memphis State players scored in double figures, led by Kareem Brewton, with 20 points, including a career-high six 3-pointers.
"I don't know what came over me," Brewton said. "It's the jerseys."
Of course it was.
In fact, we should probably rename the airport Memphis State International. We should rename the school system the Memphis State Schools. We should rename the local NBA team the Memphis State Grizzlies. We should rename the actual state the Memphis State State.
There clearly is magic in the uniforms, or magic in the name itself. Hard to believe that back in February of 1994, Gov. Ned McWherter signed legislation changing the name to The University of Memphis in order to spruce up the image of the school.
The basketball team had already dropped "Memphis State" from its uniforms by that point, anticipating a change was on the way.
"It's easier to add the extra word than to drop it,'' said Finch, ever the practical one.
But that means that Hardaway's 1992-1993 team was the last team to wear the "Memphis State" uniforms. Life is a circle, just like a basketball.
This team ran like those teams ran. This team was fun like those teams were fun. Jeremiah Martin (11 assists) was dealing like Hardaway himself Saturday. Kyvon Davenport threw down a dunk that would have made Billy Smith proud.
---
JONAH JORDAN: 'Memphis State' jumps on SMU early and doesn't let up in home win
---
"We're starting to play like the old-school teams that used to get in people's face and turn them over and play with high energy," Hardaway said. "So the uniforms came in right on time and our play is right on time with the uniforms. It was an old-school, throwback feel today. That's the way we played when top teams came into our building and we wanted to get this team playing the same way."
None of which means Memphis State is going to roll through the rest of the conference schedule, of course. Tougher tests lie ahead. Although, maybe if the new uniforms become permanent … ?
"Man, we're wearing them the rest of the year," said Hardaway, laughing.
Great Caesar's Ghost!
---