Road Recap: Gasol sits, Grizzlies get blown out in Toronto
Who killed the Grizzlies in a 119-90 loss Saturday night in Toronto? It was Mr. Green, in the corner, with a dagger.
The Grizzlies, who fell to 19-27 and lost their fifth straight game, were only down three with less than a minute to play in the first half. Then Raptors scoring guard Danny Green made a three-pointer, and then he added six more in the first half of the third quarter, and by that time the Grizzlies were down by 28.
---
---
The Raptors led by 38 points (100-62) by the end of the third quarter. By that point, Green, the former Spurs sharpshooter who followed teammate Kawhi Leonard to Toronto in an offseason trade, had added another three to his stat line and had taken a seat, serenaded by Raptors fans chanting "DAN-NY, DAN-NY."
Leonard didn't play in this one, and neither did Marc Gasol, who missed his first game of the season with back soreness. Each team was down multiple rotation players, with Toronto also missing center Jonas Valanciunas and forward OG Anunoby and the Grizzlies with backup center Joakim Noah out for personal reasons, joining injured wings Dillon Brooks and Kyle Anderson.
But the Raptors (who improved to 35-13) are probably the deepest team in the NBA and the Grizzlies … are not.
The Grizzlies were led by rookie Jaren Jackson Jr. (16 points and eight rebounds) and second-year forward/center Ivan Rabb (13 points and 10 rebounds). But with Gasol out and with only two fouls, Jackson still only played 29 minutes and only got 11 field-goal attempts (making six of them).
The Raptors were led by Green's 24 points, a number the Grizzlies matched in team turnovers. The Grizzlies' 31-point third-quarter differential was a franchise worst. 
The Grizzlies return to Memphis for Monday's annual Martin Luther King Jr. Day game, where they will host the New Orleans Pelicans. The visitors will be without their top player, Anthony Davis, who suffered a finger injury over the weekend. The MLK Day game tips at 4:30 p.m.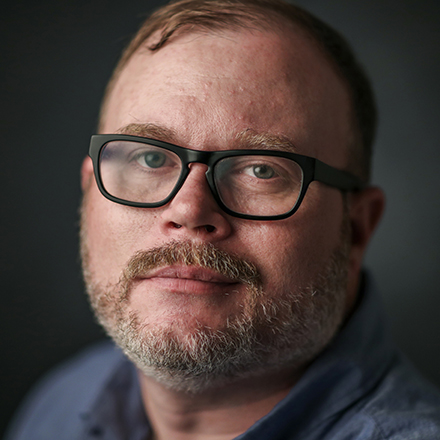 Chris Herrington
Chris Herrington covers the Memphis Grizzlies and writes about Memphis culture, food, and civic life. He lives in the Vollentine-Evergreen neighborhood of Midtown with his wife, two kids, and two dogs.
---