Grizzlies Postgame: With Gasol gone, left-behind bigs take over in home win over Pelicans
With a little more than four minutes to play, Jaren Jackson Jr. caught a Mike Conley pass on the right wing and sailed in a three-pointer that became four as New Orleans Pelicans forward Julius Randle ran the rookie over.
The Grizzlies lead had been 10 only a couple of minutes earlier. It was down to 4, and looking wobbly, when Jackson stepped up and doubled it up. The Grizzlies held on for a 99-90 win, moving to 23-34 and (finally) surpassing last season's win total.
It was a night where just-traded Grizzlies great Marc Gasol was making his debut in Toronto and all-NBA Pelicans center Anthony Davis was in the house at FedExForum. But it was the Grizzlies frontcourt left-behind who had a night.
Start with Jackson, who didn't have much of one. He committed a foul on the game's opening possession and another three minutes later. This left him on the bench or out of sync, with only 9 first-half minutes.
This was a familiar sight, but with an encouragingly unfamiliar outcome.
---
BOX SCORES: Memphis Grizzlies vs. New Orleans Pelicans
---
"Early on (in the season), those two fouls would have led to a ton of frustration," said head coach J.B. Bickerstaff after the game. "The third one would've probably  come right behind it. But through film, through watching and learning technique, he's taken steps in that area. He's (also) got that courage, and now it's just the understanding of how do you take over the fourth quarter?"
It wasn't Jackson's best night in the box score (14 points, 3 boards), but he didn't commit another foul, and he stepped into Gasol's spot in the closing pecking order. The four-point play was the biggest shot of the night, but Jackson followed it with another three a couple of minutes later to hammer-nail-coffin the game. The final punctuation came by putting fellow rookie Kenrich Williams in a baseline spin-cycle for a go-home bucket.
But if Jackson owned the fourth, his fellow Grizzlies bigs owned the game.
Ivan Rabb, the Mid-Sized Fundamental, continued to impress, with 10 points and 9 rebounds. But the passing?
At the end of the first quarter, Rabb paid tribute to his former teammate with a Marc Gasol Memorial Behind-the-Head Interior Assist. The celebration -- turning to his teammates on the bench with raised eyebrows -- was pretty Gasolian too.
To open the second quarter, Rabb encored with a Marc Gasol Memorial High-Low Feed.
The best big of all, though, was Joakim Noah, who came off the bench to score 19 points, grab 14 rebounds, and roam the court looking for people to chest bump. He even dunked on a fool. (Ok, it was Randle. Not a fool. Just an expression, big guy.)
If you're among the (few but proud?) people who've been playing close attention at Grizzlies games over the past month or so, you might have noticed that the Grizz Kids, particularly Jackson and Rabb, seem to really love Noah. If Gasol was the stern, careful big brother, Noah's the fun-loving uncle.
In the first half, Jackson and Uncle Jo collaborated on a baseline trap of Randle to force a jump ball. Noah turned to the fans, yelling and hulking up. A fan behind me said, speaking for the entire arena and pretty much everyone watching on television: "I love that guy!"
After two games of trade-deadline purgatory, this was the first game of the rest of the Grizzlies' lives, and it was encouragingly fun.
The new guys didn't figure that prominently. Due to some immigration paperwork, center Jonas Valanciunas wasn't cleared to play. He's likely to make his debut on Tuesday against the Spurs. He's got Gasol's old locker, but he'll have to wait a couple of days to replace him in the lineup.
New guards Avery Bradley (8 points as a starter) and Delon Wright (7 off the bench), don't pop of the box score, but they played good defense, moved the ball, and seemed to fit in. C.J. Miles, the matching-salaries throw-in in the Gasol deal, was the best of the bunch, scoring 13 points on 6-9 shooting off the bench. Maybe there's some bounce-back in his game.
Mike Conley? The real left behind? He had a quiet night (11 points, 9 assists), but he started it by replacing Gasol as the anchor guy in the starting lineup announcements and ended it with a high floater and a nice win. There haven't enough of the latter lately. But now the Grizzlies have back-to-back home wins for the first time since before Thanksgiving.
"It's very encouraging," Conley said of the win. "You don't really know what to expect. I know it's hard for guys coming in on the first game off of a trade."
Clip of the Night
Jackson's big three:
JAREN. JACKSON. JUNIOR.@memgrizz | #GrindCity pic.twitter.com/2MLWrigC61

— FOX Sports Grizzlies (@GrizzliesOnFSSE) February 10, 2019
Speak on It
Conley on his big buddy: "I saw (Marc Gasol) on TV right before the game, I think playing in New York. I just smiled and looked at him and said, 'He's actually there. He's gone.' He looked like he was in good spirits and happy. You don't really realize how much you miss somebody until they're gone."
Elements of Style
What else could it be?
JOAKIM MOOD FOREVER@memgrizz | #GrindCity pic.twitter.com/WEgJdKNGer

— FOX Sports Grizzlies (@GrizzliesOnFSSE) February 10, 2019
Maybe he's a Phineas Newborn fan?
Asked before the game what he knew of his new hoops home, Jonas Valanciunas, who had arrived in Memphis the night before, shrugged good-naturedly and said something like. "I like jazz and barbecue now, right?"
He'll get it. But given Memphis' underrated jazz heritage, Valanciunas was closer than he knew.
Meanwhile in Toronto (or technically in New York) …
Marc Gasol set to come off the bench for the first time since December 26, 2008 https://t.co/XVWL0f61QQ

— Law Murray ???? (@LawMurrayTheNU) February 9, 2019
Gasol didn't enter the game for Toronto until 10 minutes in, which had to be killing him. Here's Gasol's first made NBA basket in a uniform other than the Grizzlies:
.@MarcGasol first bucket as a Raptor! pic.twitter.com/BExj6qV0YI

— Def Pen Hoops (@DefPenHoops) February 10, 2019
Gasol finished with 7 points and 6 rebounds in 19 minutes as the Raptors beat the New York Knicks 104-99.
Meanwhile in Los Angeles (or technically in Boston) ...
Who expected Garrett Temple to be the lone traded former Grizzly to start his first game with his new team?
Temple scored 11 points in 20 minutes while JaMychal Green scored 2 points in 15 minutes as the Los Angeles Clippers beat the Celtics in Boston 123-112.
Arena Action
Some new adornment at the top of FedExForum's lower bowl:
JJJ has replaced Marc on the banner inside FedEx Forum. pic.twitter.com/4D5LhkZNv6

— Phillip Dean (@PhillipDean_) February 9, 2019
Jaren staring ahead placidly isn't quite the mood. Presumably the notice was too short to take photo just for this use.
Oh, and it was (yet another) Wrestling Night. Former WWE star Mick Foley was the featured guest and he said something only moderately audible in-arena about driving his 1975 Ford Fairmont to Memphis and sleeping in the WMC parking lot when he was just getting started in the business.
I bet it's a good story, and I bet he probably told it before the game at Jerry Lawler's Beale Street bar, where some primo pre-gaming was apparently going down:
Great catching up with @JerryLawler and a couple jolly elves at @lawlersonbeale
I'm excited to be in #MEMPHIS as part of the @memgrizz game tonight! pic.twitter.com/MMtDYgPQcX

— Mick Foley (@RealMickFoley) February 9, 2019
State of the Race
The Grizzlies (sixth from the bottom) gained a game on the Pelicans (9th), but held even with the teams in-between them, the Wizards and Magic. The Grizzlies will host the San Antonio Spurs on Tuesday.
Deflections
No rest for the weary: Was a peaceful post-trade-deadline Saturday morning too much to ask? News broke early in the day of an unlikely (and let's be real, mostly unhappy) reunion to be between the Grizzlies and Chandler Parsons, who is now set to rejoin the team after the All-Star break. I reported the news here. Then Geoff Calkins went there.
Kyle Anderson was inactive again with his shoulder soreness. J.B. Bickerstaff mentioned recently that Anderson would be getting more medical consultation about it. Expect that to happen next week.
The Grizzlies' other trade acquisition, former Atlanta Hawks guard Tyler Dorsey, was active but did not play.
New Orleans' 6-33 three-point shooting (18 percent) was the worst this season by a Grizzlies' opponent.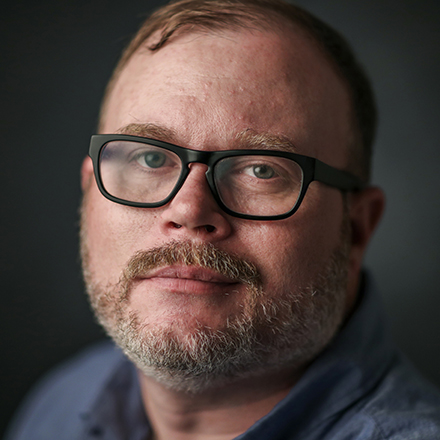 Chris Herrington
Chris Herrington covers the Memphis Grizzlies and writes about Memphis culture, food, and civic life. He lives in the Vollentine-Evergreen neighborhood of Midtown with his wife, two kids, and two dogs.
---