Is Raj Subramaniam 'the guy' at FedEx? Only time will tell
FedEx's new No. 2 executive is a world citizen whose stock has risen rapidly in the $65 billion a year company.
After serving FedEx in Hong Kong and Canada, Raj Subramaniam has racked up a series of high-level promotions over the past three years and become increasingly visible in dealings with Wall Street analysts who track FedEx.
His latest promotion, effective March 1, appears to put Subramaniam next in line, some experts believe, to run the company that plays a huge part in the Memphis area economy.
Subramaniam, 52, was named Thursday, Feb. 14, to succeed David J. Bronczek, 64, as FedEx Corp. president and chief operating officer.
The latest promotion suggests that if or when FedEx Corp. chairman and chief executive officer Frederick W. Smith steps back from day-to-day management, "Raj is the guy," said Donald Broughton, principal and managing partner of Broughton Capital and a longtime analyst following FedEx.
"I think it was clear four or five years ago ... that he was seen as a strong up-and-comer of his generation," Broughton said. "That has been made clear over the past six months."
Rick Paterson, an analyst with Loop Capital, agreed that recent moves may point to Subramaniam being "the heir apparent" to Smith.
Trip Miller, managing partner of Gullane Capital Partners, said, "I don't pretend to know what to make of it, other than maybe you're starting to see some of the signs of a transition here. I don't know if that's a sign they've made a decision internally about succession with Mr. Smith, ultimately who it's going to be."
Broughton said Subramaniam is a visionary, in the mold of Smith.
"He has a reputation as being a consensus builder, (but) he's not a groupthinker. He's a guy who has a vision. Clearly, he's a person who sees a little further over the horizon than other people do, and that's what Fred does," Broughton said.
Bronczek's retirement as president, COO and board member was termed "a personal decision," and came as a bolt from the blue. Bronczek had been in his job for just over two years, he had once been mentioned as a potential successor to Smith, and he had been named to FedEx's board of directors on Jan. 28.
Bronczek also resigned as a director of Memphis-based International Paper Co.
Bronczek's FedEx exit package included a $2.5 million non-compete payment and agreement not to work for Amazon, UPS, DHL or the U.S. Postal Service within five years.
Subramaniam had just been promoted Jan. 1 to president and CEO of FedEx Express, the Memphis-based express business that is FedEx's original and largest unit.
Subramaniam's predecessor at FedEx Express, 37-year veteran David Cunningham, had also retired on relatively short notice in December.
Broughton said fine-tuning of FedEx's succession plan may have been a precipitating factor in departures of first Cunningham, then Bronczek.
"Bottom line is, there always has been a succession plan in place, but it's been none of our business because it didn't need to be," Broughton said.
The chess moves began in the fall of 2016 when FedEx announced Smith was handing off the corporate president's role to Bronczek in 2017, while Smith remained chairman and CEO.
At that time, Subramaniam was added to the strategic management committee and named successor, starting Jan. 1, 2017, to T. Michael Glenn, executive vice president and chief marketing and communications officer. Glenn retired at the end of 2016. Cunningham was tapped to succeed Bronczek as Express chief.
An argument could have been made that Bronczek, Cunningham, 57, or Subramaniam were all good candidates for a future CEO.
"Cunningham would have been a great CEO for 10 years. Bronczek would have been a great CEO for five or more years. Raj would make a great CEO for the next 10-plus years. The good news is there's not a bad decision in that group," Broughton said.
FedEx shares slid in Friday trading, but analysts were divided about whether the reason was the abrupt leadership change or fallout from competitor XPO Logistics' disappointing earnings report on Thursday.
Broughton said the leadership changes were surprising but didn't change the company's solid fundamentals.
"It does come as a bit of a surprise, yes," said Broughton, but, "It's a massive enterprise. I'm pretty confident 100 years from now FedEx will still exist. None of us should be shocked when there's some obvious palace politics being played and the founder of the company is 74 years old."
Born in Trivandrum, India, Subramaniam earned a bachelor's in chemical engineering at Indian Institute of Technology in Mumbai, a master's in chemical engineer at Syracuse University and a master's of business administration from University of Texas, Austin.
He joined FedEx in 1991, in the marketing department in Memphis. He served in key overseas roles, overseeing Asia Pacific marketing in Hong Kong and leading FedEx Canada, before returning to the FedEx mothership as a senior vice president of marketing and communications in 2006. He made executive vice president of marketing at FedEx Services in 2013.
Subramaniam serves on the boards of Memphis-based First Horizon National Corp. and American Heart Association Mid-South.
Subramaniam is credited with helping launch FedEx's first ever global brand campaign and championing a "What we deliver by delivering" advertising campaign that tells how FedEx affects people's lives, a split with past, humorous messages more focused on packages.
Subramaniam told an Association of National Advertisers conference last year that the advertising strategy was part of FedEx's transformation from primarily business-to-business shipping to business-to-consumer shipping because of fast-growing e-commerce, according to Forbes magazine.
"We now have to talk to our customers' customers, 300 million strong around the world," Subramaniam said.
"This purposeful campaign is centered on the one element that is unique to FedEx – its culture of client service and going the extra mile," the magazine said.
At the time of Subramaniam's promotion to follow Cunningham, analyst Helane Becker of Cowen said in a research note: "Mr. Subramaniam has been with FedEx for 27 years and we believe he is a natural successor to Mr. Cunningham. Mr. Subramaniam frequently speaks on the earnings calls and clearly has high praise from CEO Fred Smith."
Bronczek described Subramaniam thusly at the time:
"Raj's global vision and broad experience make him uniquely qualified to lead our largest operating company."
Smith, in announcing the latest promotion, said, "FedEx has a deep bench of talent, and I am confident that the transition will be seamless. Raj has significant experience in many areas of our portfolio, which will be vital as he steps into this position."
When the board appointed Bronczek as a board member to serve through the September annual meeting, it also removed an age limit for board members. The age limit would have forced Smith to rotate off the board this year after he turns 75.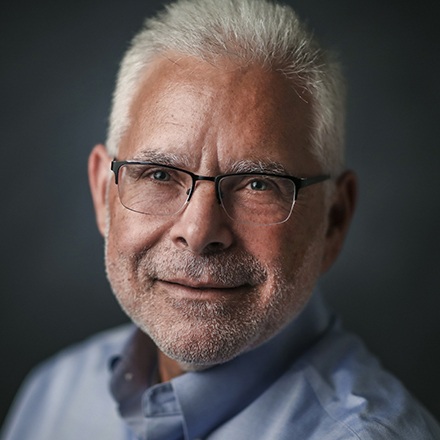 Wayne Risher
Business news reporter, 42-year veteran of print journalism, 34-year resident of Memphis, University of Georgia alumnus and proud father and spouse of University of Memphis graduates.
---