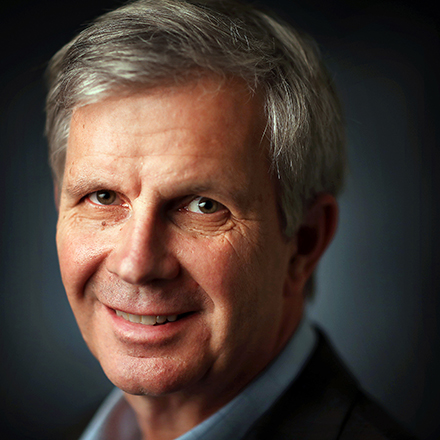 Geoff Calkins
Geoff Calkins has been chronicling Memphis and Memphis sports for more than two decades. He is host of "The Geoff Calkins Show" from 9-11 a.m. M-F on 92.9 FM. Calkins has been named the best sports columnist in the country five times by the Associated Press sports editors, but still figures his best columns are about the people who make Memphis what it is.
Season One, Chapter 18: Jeremiah Martin saves the day — his day
WHEREAS Memphis mayor Jim Strickland had already declared Saturday to be Jeremiah Martin Day.
WHEREAS Memphis basketball was in peril of losing Saturday evening's game to Tulsa.
WHEREAS the Memphis players were a woeful 10-of-20 from the free throw line.
WHEREAS Memphis fans have suffered enough because of missed free throws.
WHEREAS Martin was fouled with exactly 16.9 seconds left.
WHEREAS Martin stepped to the line to shoot a one-and-one, so if he missed the first shot he wouldn't have been able to shoot the second.
WHEREAS that would have been a lousy way to end his official day, wouldn't it have been?
WHEREAS Martin hit the first free throw and then the second free throw to effectively seal the win.
THEREFORE, as Memphis' longest-tenured sports columnist, I declare that Martin shall forever more be known as the man who saved Jeremiah Martin Day.
---
Geoff Calkins chronicles Season One with Penny Hardaway
---
Which is entirely appropriate, isn't it?
"It was just winning time," Martin said. "It's my senior year, my day, my last game, I wanted to go out with a win."
So of course he hit the free throws.  And of course Memphis got the win.
Final score: Memphis 66, Tulsa 63.
Happy Jeremiah Martin Day, everyone! Go ahead, have some cake!
Mind you, Martin didn't actually know Saturday was Jeremiah Day until his big sister told him.
"She's on all the social media," he said. "She just screen-shotted it."
Then Martin went to the barber and realized the news was all over town.
"Everyone was telling me it was my day," Martin said. "My phone didn't stop ringing. 
"I just feel blessed because the city recognizes me. It's what it's all about. I just feel like when you're loyal and you do things the right way good things happen to you. I appreciate it because I love my city."
This is totally sincere, by the way, and one of the neatest things about the honor Martin received. A lot of college basketball players wouldn't give a flip if they had a day named after them. Martin was genuinely moved.
He's a guy who always wanted to go to Memphis, even when Memphis didn't necessarily want him.
"I went with my heart," he said. "I wanted to stay at home and play. I kind of just wanted to create a new wave, and let guys know it's OK to stay home."
This was back when it wasn't so fashionable to go to Memphis. This was back before Penny Hardaway made it cool again.
So Martin received a thunderous ovation when he was the last senior introduced before the game.
"The energy changed in the crowd," Hardaway said. "I got a little emotional because I knew where he came from."
As for Martin, he found himself thinking back to his first days on campus. When he came in as the afterthought in a class that included Dedric and K.J. Lawson, Nick Marshall, Craig Randall and Randall Broddie — all of whom are now gone. 
"I just thought about all the days, the ups and downs, my first day on campus," he said. "My freshman year really popped up in my head when I hit center court."
And then the game tipped off and enough with all that sentiment. This was not the easiest outing for Memphis. The Tigers shot 4 of 24 from 3-point range (17 percent) and 24 of 62 overall (39 percent).
Editor's note 
As Penny Hardaway begins his first year as coach of the University of Memphis Tigers, Geoff Calkins is going to write the book.
That's right, a book. Written in chapters, with a new chapter arriving every Monday, Calkins will capture all the anticipation, the excitement and the challenges of the season.
He'll explore what Hardaway and Memphis basketball mean to the city and the people who call it home.
It'll be the definitive chronicle of the return of an NBA icon, as he tries to restore the basketball program he loves.
Martin himself was cramping up badly and had to come out of the game at various points in the second half. 
And yet when the game was in the balance, Martin found himself standing at the free throw line. Memphis up, 62-60. 
"I knew he'd make them," Hardaway said.
Happy Jeremiah Martin Day, indeed!
Martin hit both free throws to finish with another 20 points. So the crowd rose in another ovation, and maybe it's time to say something about that crowd. Last year, Memphis's official attendance was 6,225. This year, it was 15,994. That includes the 17,611 who showed up Saturday, even though the game began at 8:30 p.m. on a night when everyone knew they'd have to be setting their clocks forward an hour before they went to sleep.
So Martin hasn't just helped create new wave of Memphis players, he's helped create a new wave of Memphis fans. That is true no matter what happens in the American Athletic Conference tournament this week. It is part of his Memphis legacy.
Naturally, that isn't enough for Martin, who badly wants to win the AAC Tournament and qualify for the NCAAs. So I'm going to assume that Mayor Strickland won't mind me usurping his powers one last time.
WHEREAS Martin deserves to play in the NCAA Tournament before his career is done.
WHEREAS loyalty should come with a proper reward.
WHEREAS I saw how officials can help the home team when I covered the AAC football championship game in Orlando, wink wink wink. 
WHEREAS no other AAC fan base is going to bring many fans to Memphis anyway.
THEREFORE I declare this week to be Jeremiah-Martin-goes-to-the-NCAA-Tournament week.
Let it be written.
Let it be done.
---