Gould's expands with Bass Pro Shops at the Pyramid spa lease
The spa at Big Cypress Lodge in the Pyramid is reopening Tuesday under new ownership.
"After the previous owners decided they were moving on, our general manager reached out to the Gould's brothers, knowing their reputation and how well-known they are in the community," said Faith Lorhan, Big Cypress Lodge's marketing manager.
Big Cypress Spa by Gould's is the company's 12th location across Memphis and Olive Branch.
"They reached out to us last summer," said Philip Gould, who co-owns one of the country's longest-standing salon spa companies, dating back to 1932, with his younger brother David. "We've been in discussions with them and have come to terms to take over the operation of the spa."
The previous outside operating group, which had experience running a medical spa prior to Big Cypress, left after they were not financially successful.
"They did everything right, but it was a business decision on their end," said Nail Task, general manager of Big Cypress Lodge.
Gould's years of expertise in the market drove Task to reach out to them directly to fill the vacated spa space.
"They are a trademark in the spa industry," he said. "Being the only five-star hotel in the city of Memphis, Gould's will be a great partner to complement the service levels we already provide."  
Gould's is leasing the space within the hotel and spent an undisclosed amount of money to make a few changes here and there, Gould said.
"We were intrigued with the opportunity to partner with such a unique hotel and environment," Gould said.
Though the deer-antler chandeliers and taxidermy décor may be new to Gould's, running a hotel spa is familiar territory.
Gould's operated the spa in the basement of The Peabody for nearly 30 years, when it outgrew the space and moved to South Main about four years ago.
"Being in a hotel spa is a little different than being on the corner of the street," Task said. "When you're in a hotel, you already have a captured audience, so you have to develop a marketing strategy. (Gould's) had great success in running a hotel spa in the past. They know exactly how to service the hotel guests."
The Peabody replaced Gould's with its own in-house spa, Feathers Spa at The Peabody, in October 2015.
In January 2016, Gould's opened a new 5,000-square-foot salon and spa at 77 S. Main St. in Downtown Memphis.    
"The growth of the Downtown market has been so significant," Gould said.  
While the South Main location is a spa with a full hair salon and barbershop, the spa at Big Cypress Lodge will strictly offer luxury spa services, including facials, massages, and manicures and pedicures.
The offered services are primarily designed for hotel guests, Gould said, but the spa is open to the public.
"A girl or guy could be shopping downstairs (at Bass Pro Shops) and their partner, husband or wife, might want to go upstairs and get a facial or a massage," Gould said.
The spa has two manicure and pedicure areas, two massage and facial rooms, a fully equipped locker room and fitness area as well as a front desk with retail space.
"When it comes to service, we speak the same language," Task said.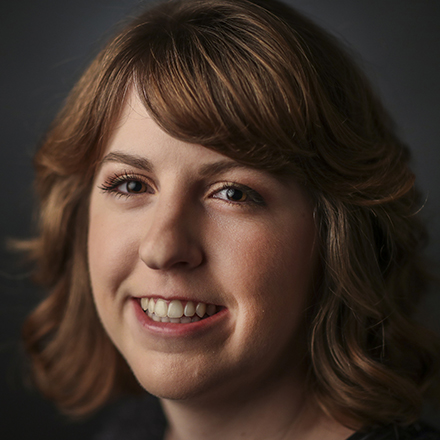 Michelle Corbet
Michelle Corbet covers business for The Daily Memphian. Prior to, she was a reporter at the Memphis Business Journal. A native Memphian and University of Memphis graduate, Michelle covered business in Conway, Arkansas after college. Michelle got her start covering business as an intern at The Commercial Appeal.
---