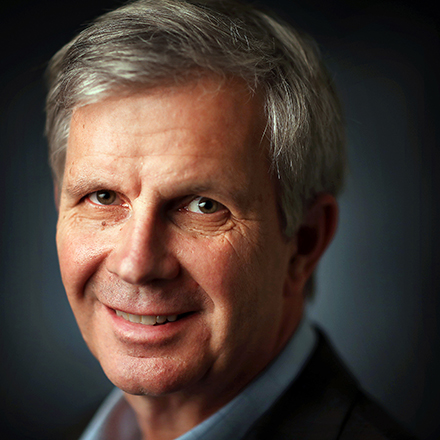 Geoff Calkins
Geoff Calkins has been chronicling Memphis and Memphis sports for more than two decades. He is host of "The Geoff Calkins Show" from 9-11 a.m. M-F on 92.9 FM. Calkins has been named the best sports columnist in the country five times by the Associated Press sports editors, but still figures his best columns are about the people who make Memphis what it is.
Calkins: Penny Hardaway wraps up a memorable home season with a raucous NIT win
After the game was over, after the final cheers had been stilled, after the alma mater had been played one final time, after the team had retreated to the locker room, a woman sat not far behind the Memphis Tiger bench and contemplated the season and the night.
"It was fantastic, wasn't it?" said Vicki Finch, the widow of former Memphis coach Larry Finch.  "To feel the excitement again? Larry would be very proud."
The Memphis Tigers defeated San Diego in the first round of the NIT Tuesday, 74-60. But because Creighton won its game against Loyola Chicago, Memphis will have to travel to Omaha to play Creighton in the next round. 
So the first home season of the Penny Hardaway era is over. And it was an absolute blast.
"It was LOUD," said Memphis point guard Alex Lomax. "I think the fans were glad to have one more game.
Which is exactly right, and isn't that a happy change from the past five years or so?
At his introductory press conference — which took place exactly a year ago Wednesday — Hardaway said he wanted to restore Memphis basketball to what it once was, to create a giant family reunion at FedExForum every night.
And that's exactly what happened. It was like a family reunion that lasted all year long, from the opening press conference to Memphis Madness to the Tennessee game to the conference tournament and then to the NIT.
Some people contend the NIT is important as a "building block" for basketball programs. I'm not entirely convinced.
John Calipari went to the NIT his first year at Memphis, added the best high school player in the country heading into his second year — and then went back to the NIT once again. Tic Price went to the NIT his first year and then missed out on the postseason altogether the year after that. 
Josh Pastner and Gene Bartow both took their teams to the NIT before the NCAAs but Dana Kirk and Finch went to the NCAAs first.
Every basketball season is different. Every team has to be constructed anew. Which could be why Tuesday night was less about building for the future than about embracing the last home game of a transformative year.
That included the players, by the way. Some NIT teams lose early round games because the players don't give a flip. That's very clearly not the case with the Memphis players, who want to keep winning as long as they can.
They want to win for the seniors, for starters. They want to win enough games to get to New York.
They want to win because they aren't ready for the season to end. And the fans seemed to feel the exact same way.
It was remarkable, to see the crowd file in. There appeared to be just as many Memphis fans in the stands Tuesday as there were for Saturday's conference semifinal against Houston.
But the atmosphere was totally different. It was celebratory, not tense.
Sure, the fans booed like crazy when Lomax was (unjustly) called for an offensive foul. But it was hard to know if they were really that angry, or if they were just seizing the chance to boo that thunderously one last time.
The game felt like the last big summer shindig before school starts. There will be another summer, sure, but it won't be this particular summer, with its own particular moments and joys.
The next home season will be very different for Hardaway. The players will be different. The pressures will be different, too. 
"I'll never forget this team, it was my first team ever," said Hardaway. "It will always be a part of my heart."
Hardaway was reflective, waiting for his postgame radio show. He talked about his favorite road trip (Houston) and his favorite road atmosphere (Wichita State) and what he'd do differently if he could do it all again.
"Just enjoy it more," he said.  "Just take it in and be more supportive."
Easier said than done.
It is a high pressure job that Hardaway accepted a year ago. Vicki Finch could tell him it does not always end well. Memphis fired Finch one year after getting to the NCAA Tournament and two years after getting to the Sweet 16. It's still a little hard to believe.
But this was not a night for any of those thoughts. This was a night for farewells and gratitude.
"It's Penny," said Finch. "He brought us back together. There's nobody else that could have done that."
---