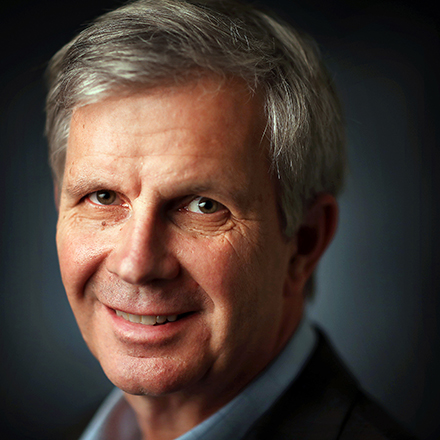 Geoff Calkins
Geoff Calkins has been chronicling Memphis and Memphis sports for more than two decades. He is host of "The Geoff Calkins Show" from 9-11 a.m. M-F on 92.9 FM. Calkins has been named the best sports columnist in the country five times by the Associated Press sports editors, but still figures his best columns are about the people who make Memphis what it is.
Calkins: If Johnny Manziel wants to pick himself up, he's come to the right town
Johnny Manziel will have his first real practice with the Memphis Express Wednesday afternoon
"On the field across from the Dollar General," said the team's public relations guy.
Which certainly works as symbolism, doesn't it?
The quarterback who was once videoed saying, "I can't hear you, there's too much money in my (bleeping) hand" is starting his latest comeback on a football field across from a store where everything's a buck.
"I'm very excited to be here," Manziel said.  "What a great opportunity this is for me."
Either an opportunity or a consequence. But I, for one, am pulling for him.
The guy walked into the Liberty Bowl press room Tuesday and said a whole bunch of things that would be easy to mock. 
"I've done a lot of soul-searching and a lot of looking at myself in the mirror and coming to the realization that when I'm on the football field and when I'm on a team, my life is substantially better," he said.
And: "I want to continue to get better as a football player, to learn how to be a better football player and a better person. And I'm working in all aspects of my life to continue that."
And:  "I guess I've just changed the way that I used to live life in the past. I started focusing on things that I really care about."
See? Very easy to mock.
Manziel has been talking about the changes he's made in his life since 2014. Not many of them have stuck.
So feel free to roll your eyes at all of it. If you're not skeptical about Manziel at this point, you're doing it wrong. But that doesn't mean you shouldn't leave room to hope that Manziel — like anyone else who struggles with substance abuse — will someday live up to his words.
I had my fun writing about Manziel when the league announced he was coming to town. I told all the easy jokes. Then I went to the memorial service for John Kilzer, the former Memphis basketball player/rock star who took his life early last week.
Kilzer struggled with addiction, just liked Manziel.  He was in and out of jail so many times that his wife had a regular place to pick him up when he got bailed out. Kilzer was every bit as much of a hopeless case — and every bit as much of a punch line — as the new Memphis quarterback.
Except, after the ninth time Kilzer went to jail — "an extended stay" is how my friend Scott Morris put it — he got sober, became a minister, started a recovery ministry in Memphis and transformed thousands of lives.
And, yes, after years of sobriety, Kilzer relapsed. The shame that accompanied that relapse may have contributed to Kilzer ending his own life.
There is nothing easy about addiction. Recovery is less a matter of determination than humility, and humility — real, heartfelt humility — is difficult for the average person to muster, much less someone who has been as wildly successful and famous as Manziel.
I have no idea if Manziel has attained that humility, but there's no reason not to hope that he has.  Besides, where better to launch a comeback than Memphis, a place where so many others have done it before? 
Zach Randolph was exiled to Memphis after stops in  Portland, New York and Los Angeles. Now he's an icon in this town. 
John Calipari arrived in Memphis as a college basketball pariah. After three straight Elite Eights, he was lured away by a school that wouldn't give him an interview a few years before.
And then there's Elvis, who returned to Memphis in the late 1960s to record music when his career had become a joke. Elvis sang "Hound Dog" to an actual hound dog on the Steve Allen television show. That's how bad it had become.
So Elvis returned to Memphis and recorded one of his finest albums, From Elvis in Memphis, and his last No. 1 single, "Suspicious Minds."
This is a town that knows something about reclamation. Just look around. The old Sears building has been converted into Crosstown. The old Pyramid has been converted into Bass Pro. The old Tennessee Brewery has been converted into a stunning apartment building.  Maybe Manziel can be converted into an NFL quarterback.
Singletary seemed to think so, anyway. That was one of the striking things about Tuesday's press conference. Singletary appeared to be genuinely delighted to have Manziel on the team.
"Because any opportunity that I have to work with anyone that has, for whatever reason, taken a step back in life, and is trying to figure out how to get it right, and wants to get it right, I want to be around people like that," Singletary said. "To me, that's what life is about. Getting up again."
So here's to getting up, Johnny. You've come to the right place for that. That field across from the Dollar General is not what you dreamed of, but it may be just what you need.
---