FedEx says bonus plan ditched because of changing economic reality
FedEx is drawing heat for plans to eliminate annual bonuses this year, but the company says it's for the long-term good.
After a second disappointing earnings report since December, employees were told Tuesday, March 19 that FedEx won't fund annual incentive compensation (AIC) payouts for the fiscal year ending May 31.
Some employees complained FedEx had gone back on previous plans to at least partially fund bonuses, regardless of performance, and others questioned if financial results were bad enough to warrant canceling the bonuses completely.
Other employees said they're satisfied with FedEx's strides toward fully funding the pension and other benefits such as 401(k) match and tuition reimbursement.
The employees didn't want to be identified.
FedEx said it took the action because it was blindsided by changing global economic conditions.
"At FedEx, we are unwavering in our commitment to our People, Service, Profit philosophy," said Patrick Fitzgerald, senior vice president of integrated marketing and communications. "Earlier in the fiscal year we communicated a plan to maintain a 50 percent funding floor for AIC."
"As global economic conditions changed, we took several actions to adjust to the circumstances, including the implementation of restrictions on travel, hiring, and discretionary spending," Fitzgerald added.
"The decision to eliminate funding for AIC is not what we had hoped for, but we have taken this action to protect the future growth of the company and security of our team members, who are our greatest assets," Fitzgerald said.
---
WAYNE RISHER: FedEx plans to scrap employee bonuses this year
---
Employees privately criticized the company's reversal from a position outlined in an Oct. 9, 2018 email regarding annual incentive compensation for fiscal 2019, which began last June 1.
The email from David Bronczek, then president and chief operating officer, and Rob Carter, executive vice president and chief information officer, began on an optimistic note and included a link to a video of chief financial officer Alan B. Graf giving further details. (Bronczek abruptly left the company in February.)
"As you heard on the Q1 Earnings call, FY19 is off to a good start. The remaining three quarters, including peak, present us with significant opportunity to deliver strong year-end results. We appreciate your hard work to intentionally manage our culture and strategic priorities. BZ and thank you," the email said.
(BZ stands for Bravo Zulu, "well done" in naval and FedEx parlance.)
"For FY19 AIC, all FedEx operating companies are on the same AIC plan, which is based on enterprise-wide performance. Funding for FY19 AIC is based on the company's adjusted operating income achievement. Regardless of company performance, the plan is funded at 50%," the email said.
"By meeting our customer's demands and delivering strong financial results, our People-Service-Profit culture enables FedEx to take those profits and reinvest them in our team members, through programs like AIC. It is important for us to maintain focus on our culture and strategic priorities so we can continue helping our operating company partners reach their goals."
The email also referred to a year-over-year goal for revenue growth, saying, "Flawless execution of our Commercial Strategy growth pillars can drive $6 billion in new business this fiscal year."
Trip Miller, managing partner of Gullane Capital Partners, a Memphis company that owns FedEx shares, said he wasn't familiar with the inner workings of FedEx's annual bonuses but he believed some resentment among employees was to be expected.
"Everybody complains about pay," Miller said. "Just in general about these situations, people complain until they look at the alternative. I don't see a real opportunity for people (in Memphis) to walk across the street and find a place to work that's as financially rewarding and compelling. Once they start looking at the alternatives, it kind of calms down," Miller said.
Miller didn't see a disconnect with the first leg of the company's vaunted People-Service-Profit philosophy.
"I don't think it's a sign that FedEx is not doing well by their employees or changing their long-term philosophy," Miller said.
"It's an owner's mentality from top to bottom. If the company does well, the employees do well," Miller added.
The company announced the action after results that even the normally upbeat chairman and chief executive officer Frederick W. Smith referred to as "disappointing."
---
WAYNE RISHER: FedEx earnings slide as global slowdown continues
---
Smith said Tuesday the company expects to fall about $1.5 billion short of projections for the $6 billion revenue increase in the fiscal year, a shortfall that will cut deeply into the expected profit margin. The company downgraded its full year earnings guidance for the second straight quarter.
In a subsequent note to employees, Graf said, "The international macroeconomic weakness and resulting revenue shortfall no longer support AIC funding, and our expectation is that there will be no AIC payout this year."
FedEx said it was making money, just not as much as Wall Street analysts expected. The company blamed slower than expected growth in Europe and China, trends that were partially offset by a continued strong economy in the U.S.
Miller said the company was making prudent moves, though he didn't see the potential savings from cancelled bonuses alone moving the needle much.
Miller said the shortfall was significant because it represented higher-margin business and put the company in a negative cash flow situation.
"Europe is challenged. Asia is challenged, in China. They're not making this up as an excuse to do these things. They haven't fired anyone. They're offering voluntary buyouts.
"They're not cutting. They're holding steady and pulling back maybe on some things that they would spend money on when things are going well. When things aren't going great, everybody needs to step back," Miller said.
Miller didn't see the canceled bonuses as a forerunner of salary cuts or elimination of annual or cost-of-living increases.
"I don't see that," Miller said. "I don't see the signs now. This is a business that's going to make money and return to positive cash flow within the next 18 months. I think they're in a lull."
The fiscal year began on a strong note when, in September, FedEx reported a 38 percent increase in first quarter earnings per share on an adjusted basis from a year earlier.
Chairman and chief executive officer Frederick W. Smith declared on Sept. 17, "We are very optimistic about our prospects for profitable growth and remain confident we will reach our goal to improve FedEx Express operating income by $1.2 billion to $1.5 billion in fiscal 2020 versus fiscal 2017."
Three months later, officials said anticipated growth in Europe and China had unexpectedly slowed.
They said the FedEx Express income improvement would be delayed and that integration of 2016 acquisition TNT Express would take longer and cost more than expected. They rolled out austerity moves including a voluntary buyout program. 
The company has offered certain employees of FedEx Express and FedEx Services an opportunity to apply for voluntary buyouts of up to two years of pay, plus generous health benefits. The application deadline is April 1, after which the company will decide who's leaving and when.
In an investor update posted Tuesday, the company reiterated standing long-term goals of achieving 10-15 percent increases in earnings and an operating margin of at least 10 percent.
Annual incentive compensation is a way FedEx employees are rewarded for their contributions to the company's financial performance.
It's unclear how many of FedEx's 30,000 Memphis area employees would be affected by bonus elimination.
---
WAYNE RISHER: Inside the FedEx voluntary buyout offer: Is it sweet enough?
---
The company doesn't disclose how much it spends on the bonuses in aggregate.
Last year, when the company reported a $3.2 billion impact from the Tax Cut and Jobs Act of 2017, FedEx said it planned to spend about $67 million on performance-based incentive plans for salaried personnel.
Bonuses start at 9 percent when fully funded for professionals and increase significantly for employees in higher classifications, such as vice presidents.
Management determines at what percentage bonuses will be funded, based on financial results for the full year.
An $80,000-a-year professional with a 9 percent bonus target would have received 4½ percent or $3,600 at the minimum funding level, for example.
The company said Graf's latest guidance on the 2019 bonus program also applies to higher-level executives.
However, the top echelon has a second, potentially more lucrative incentive, long-term incentive compensation, that is based on results over a three-year period.
Annual incentive compensation and long-term incentive compensation amounts for a handful of top executives are ultimately disclosed in the proxy statement issued before the annual shareholder meeting. Otherwise, the compensation amounts aren't public knowledge.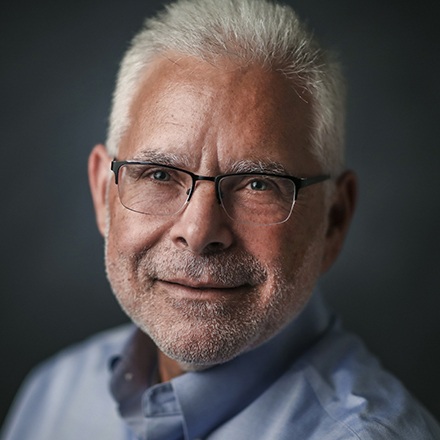 Wayne Risher
Business news reporter, 42-year veteran of print journalism, 34-year resident of Memphis, University of Georgia alumnus and proud father and spouse of University of Memphis graduates.
---