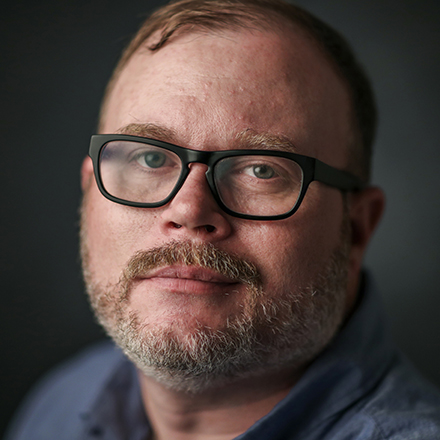 Food Fight: Los Comales vs. Los Picosos
It's a Summer Avenue taco tussle
In previous Food Fights, we've had a fried chicken fracas, a bibimbap battle, and some club sandwich clobberin'. Now, for the third time in four journeys, we will once again bare-knuckle it, this time along one of Memphis' favorite food streets.
The Weigh-In
A source of tension in my marriage is my recent assertion that I'm "bored with tacos."
In my defense, I don't mean real tacos. I'm talking about the gussied-up, Instagrammable imposters, where a not-tasty-enough protein is typically topped with, I dunno, jicama slaw and some kind of aioli.
I have not grown bored with the basic taco, among our most durable and time-tested of culinary creations. By basic, I don't mean chili powder-seasoned ground beef in a crunchy shell (not that there's anything wrong with that). I mean your basic authentic taco: Meat, onion and cilantro atop a soft little corn tortilla, welcome on any plate.
The Venues
For this particular taco test, I selected two spots on Summer Avenue.
Arguably our richest street for eating, we associate Summer with Middle Eastern and Japanese, Colombian and Thai, butcher shops and breakfasts worth standing in line. But we probably associate it most with Mexican restaurants, which dot the street from just east of Midtown out to the suburbs.
La Guadalupana is the abuelo of the list, where my personal go-tos have long been enchiladas and chilaquiles. But I chose to pit a couple of smaller dining rooms in its shadow: Los Comales (4774 Summer Ave.) is a darker, cozier spot adjacent to the colossus of the Summer Avenue Mexican restaurant scene.
Los Picosos (3937 Summer Ave.) is a similarly sized but even more humble shop a little further west, tucked back in a strip mall that faces Bryant's Breakfast across the Nagasaki parking lot.
Round 1 – Asada
Asada in this context means chopped, seared steak, and both places do theirs diced on the small side. The Los Picosos asada was flavorful but a little oversalted. Los Comales had better char, just the right level of saltiness and even more flavor. Advantage: Los Comales.
Round 2 – Pastor
Pastor is seared pork with adobo seasoning, a mix of red chiles and spices (cumin, garlic, paprika, the usual suspects).
Sometimes with pastor, the pork can be overly coated with spice. That is not the case with either of our competitors. Los Comales' pastor had a nice char and texture similar to their asada, but was surprisingly lacking in flavor.
This was not problem at Los Picosos, where the pork was cut a little thicker, had a nice blend of meat/fat reminiscent of a good chopped pork barbecue sandwich, and the flavor was perfectly balanced. Delicious. Advantage: Los Picosos.
Round 3 – Wild card
I was going to do pollo (chicken) as the third option in this test of taco basics, but Los Picosos apparently recently stopped offering pollo tacos, so I decided to make this a wild card round, pitting the carnitas (pork braised in lard or oil) at Los Picosos against the chicharrón (fried pork skin and fat) at Los Comales. And perhaps this was an unfair fight.
The carnitas taco at Los Picosos was probably even better than the pastor, tender and flavorful with just the right hint of crispiness at the edges. The chicharrón at Los Comales didn't have any crunch at all, and there wasn't enough flavor to overcome the mushy texture. This ended up pitting the best of the six against the worst. Maybe chorizo vs. chorizo would have been a more fair fight, but then I wouldn't have had that terrific carnitas taco. Advantage: Los Picosos.
Round 4 – Other factors
Tacos are more than meat, obviously. Both places are a cut above on their tortillas, a little thicker, a little more structurally sound, and a little softer than the store-bought variety, and both nicely browned on the griddle.
Los Comales' are just a little better and because their tortillas can handle a solo voyage, they use only one per taco, which I like. Los Picosos still doubles up, more the norm, but they also pack more filling into their tacos.
Both places have their own in-house sauces, red and green. In both cases, I found the Los Comales sauces a little hotter but the Los Picosos a little more flavorful.
In terms of adornment, both are the onion/cilantro basics, and both with a nice, bright little mound of chopped cilantro. Los Comales pairs the cilantro with diced raw onion. Los Picosos uses thicker slivers of sauteed onion, and it was a little too much for my tastes. At Los Comales, there's a second dab of sauteed onion on the side. In addition to lime wedges (at both), Los Comales also provides some sliced radish (for freshness and crunch) and charred jalapeno. Advantage: Split decision.
The Verdict
Mixed decisions are tough ones.
Los Comales gets the edge on asada, tortillas and overall presentation/adornment. Los Picosos has better sauces and is better on pork both ways. "Better on pork" is a pretty definitive tiebreaker in this space. Los Picosos takes it. This humble jewel is justifiably best known for its smoked chicken, which may or may not be available when you go. But its excellent pork tacos – pastor or carnitas – are no meager consolation order.
If you want to recommend other culinary contests in need of adjudication, suggest them in the comments or email Chris Herrington at cherrington@dailymemphian.com.
---