Painting of St. Jude patient that hung in airport is reunited with family
It wasn't the storybook ending that Enrique and Leticia Ramirez hoped for.
Their daughter Arianna Rae Ramirez died from a rare cancer in 2014.
But they believe treatment at St. Jude Children's Research Hospital extended her life and bought the family more time together.
It also led to Arianna's likeness gracing a painting that has been displayed for the past year in a student art gallery at Memphis International Airport.
Enrique bought the painting and surprised Leticia with it recently. It depicts a lone patient looking out a hospital window at marathon runners on Beale Street.
It was the work of Coraima Alicea, a Kingsbury High School student who had been deeply touched by St. Jude's mission when a friend was battling cancer there.
The Ramirezes were living in Japan, where he was stationed with the Navy, when 3-year-old Arianna had a seizure and a mass was discovered in 2009.
They were sent to a pediatric specialist in San Antonio, where doctors diagnosed an atypical teratoid/rhabdoid tumor, a rare and aggressive tumor of the brain and spine.
"They told us she would never see the age of four and that best-case scenario was 13 months of life on treatment," Enrique Ramirez said.
The Ramirezes explored treatment options and wound up at St. Jude, where Arianna underwent 31 radiation treatments, four rounds of high-dose chemotherapy and four bone marrow transplants, her father said.
"She beat it once. March 31, 2010, she was cancer free," he said. But the disease returned in July 2011.
"At that point we knew with that kind of diagnosis, just being in the childhood cancer world now for a few years, we knew there wasn't much we could do," Enrique said. "The best-case scenario was six months of life, from meeting other families and seeing them go through it."
The Ramirezes had Christmas in July at their home in Cordova that year because they didn't believe Arianna would live until Christmas.
"December came and went, and then in February 2012, St. Jude was able to find experimental chemo for her. They put her on it, and it bought us a ton of time. She didn't pass away till March of 2014," Enrique said.
"Even though we don't have the storybook ending or the happy ending that she's here, we got five years I don't think we would have gotten if we hadn't come here," he said.
"We've always been extremely thankful and grateful for everything St. Jude did for her. Not only was treatment free, and it was by far the best treatment, the best opportunity we could have provided for her," Enrique said.
Coincidentally, before he was stationed in Japan, Enrique had been assigned at the Navy base at Millington.
"We knew about St. Jude, but we lived 45 minutes north. We'd drive by the hospital and go, 'Those poor families in there.' And then 2009 rolled around and here we are a St. Jude family."
Enrique, 38, left the Navy in 2016 and joined ALSAC, St. Jude's fund-raising arm, where he serves on the patient engagement team.
The photo of Arianna came to Coraima Alicea's attention because it was used in ALSAC's advertising for the St. Jude Memphis Marathon.
"I don't want to sound like I'm bragging because it was my daughter, but I felt like it was an iconic picture for a couple years for the marathon. They used it a lot," Enrique said.
Coraima became a St. Jude volunteer after visiting her classmate John Michael Martinez as he was undergoing treatment there.
She found the photo of Arianna online when she was looking for an idea for a Memphis-themed painting to enter in Memphis International Airport's annual High School Visual Arts & Photography Competition.
Coraima's mother, Brenda Gonzalez, said her daughter would visit Martinez every day. "One of the things he told her was that he felt lonely. He was from Puerto Rico and he had to leave friends, family and everything to come over here and receive treatment," Gonzalez said.
Coraima, now an 11th grader, changed the backdrop outside the hospital window to a Beale Street scene to make it her own and place it Memphis.
Martinez died shortly after the painting went on display at the airport last May.
A friend of the Ramirezes who is a frequent flier noticed it among the student artworks hanging in a connecting corridor at the airport.
"I had no idea until a friend saw it and sent us a picture. 'Is this Arianna?'," Enrique said.
"Anytime I would fly, I would always go look at the picture up close," he said.
His wife had never seen it until February, when they were taking a flight together to attend a St. Jude radiothon.
Enrique noticed a sign that said the artwork would soon be taken down to make room for the 2019 competition, which is scheduled to open with an exhibition May 2.
Many of the pieces were labeled "sold," but not the painting of Arianna, Enrique said.
Enrique reached out to the airport and was told the painting wasn't for sale. But when airport officials said the potential buyer was the father of the girl in the painting, Coraima relented.
Coraima's mom said, "We as a family got so surprised when we heard about the person who wanted to buy it."
Enrique surprised Leticia with the painting on March 21, the five-year anniversary of Arianna's death and just shy of what would have been her 13th birthday.
The couple live in Cordova with a daughter Alivia, 11, and son Henry, 3½.
 "She absolutely loved it," Enrique said. "It was just really special, because she wasn't expecting it to be at the house ever."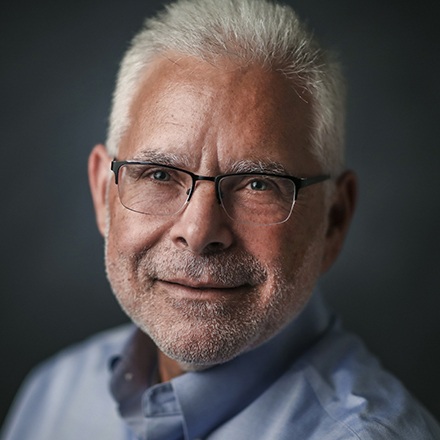 Wayne Risher
Business news reporter, 42-year veteran of print journalism, 34-year resident of Memphis, University of Georgia alumnus and proud father and spouse of University of Memphis graduates.
---