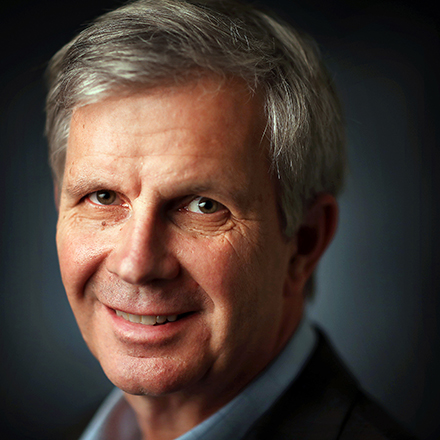 Geoff Calkins
Geoff Calkins has been chronicling Memphis and Memphis sports for more than two decades. He is host of "The Geoff Calkins Show" from 9-11 a.m. M-F on 92.9 FM. Calkins has been named the best sports columnist in the country five times by the Associated Press sports editors, but still figures his best columns are about the people who make Memphis what it is.
Calkins: Penny Hardaway brought the stars out to Madness, just not who you'd think
Resh Short drove in from Cincinnati. He hopped in his car and pointed it toward Memphis and arrived by the time the doors opened at 6 p.m.
Why?
"Penny," he said. "I wasn't going to miss this for the world."
Peter Colin flew in from Manhattan. He bought a ticket and took a couple days off from his law practice and joined the mass of Memphis fans at FedExForum.
Why?
"Penny," he said. "All the pieces are coming together. This could be the culmination of our hopes and dreams."
Brooks Brown drove over from Little Rock, even though he knew he'd have to turn right around and drive back in time for work Friday morning.
Jim Dixon traveled eight hours from Rosemary Beach.
Chip and Rebecca Griffith brought along their 4-month-old son, Campbell, who had open-heart surgery at Le Bonheur Children's Hospital just six weeks ago. 
You want the stars of Memphis Madness?
Those were the stars of Memphis Madness. Those and the rest of the 18,119 Memphis fans who jammed into FedExForum and reminded the current players, the recruits, the basketball universe and maybe even themselves what Memphis basketball is supposed to be about.
So do not dwell too long on the absence of Justin Timberlake or Drake, who didn't make it to the event, contrary to reports.
Do not focus too much on the basketball part of the evening, which was about as unrevealing as these things tend to be.
Listen to Jeremiah Martin. Listen to what he said was the best part of the night for him.
It wasn't the arrival of MoneyBagg Yo rapping "Big Facts."
It wasn't the presence of BlocBoy JB, who had a whole crowd doing "The Shoot."
It wasn't even the grand finale by Yo Gotti, who wrapped up the proceedings with "Rake It Up."
No, it was the moment Martin walked out into arena. And noticed it filled to the very top.
This is a player who has toiled for Memphis for three years under three different coaches. This is a player who had never played before anything close to a sellout crowd.
So when Martin came out of the tunnel, and looked up, and saw the lower bowl filled, and then saw the next level filled, and then saw the highest level filled, he had to catch his breath.
"That's something I'll never forget," he said.
FedExForum had not been filled for a Memphis basketball gathering since 2014. But here it was, filled beyond imagining for a glorified practice.
It wasn't just filled, either. It was crackling with energy. The plaza was jammed at least an hour before the doors opened. Scalpers descended like it was an NBA playoff game.
"This is how it used to feel for Memphis basketball," said Rick Haygood, another fan. "This is how it is supposed to feel."
The hour before the start was pure electricity. Truth is, it may have been the best part of the night. The pep band never looked bigger or brassier. The student section never looked more robust. James Wiseman, the No. 1 high school player in the country, sat in an aisle seat behind the Memphis bench, and was besieged by an endless stream of fans. More people may have taken photos with Wiseman during that single hour than were at any Memphis game last year.
And then the event started, and the players came out in black suits with Penny sneakers, and that was a nice, elegant touch. Hardaway's introductory ovation lasted just under two minutes. David Wingett won the three -point shooting contest.
But none of that was as striking as the throngs watching it all unfold. Will Coleman was there in a Memphis State shirt. Elliot Perry was, too. Jeremy Hunt was wearing a throwback Hardway jersey from Treadwell High Schoool. Larry Finch's family sat in the front row.
It was like a giant family reunion, the first one in many a year.  And at the center of it was Hardaway, who may have been the only person who could have gotten this sprawling family together again.
That was the wonder of the evening. It was less about what actually happened than how it all felt.
"This is the start of something special," said Chip Griffith. "Just look around you." 
Griffith is the father of Campbell Griffith, the 4-month-old boy who had open-heart surgery six weeks ago.  The doctors said it was fine to take Campbell to FedExForum. So that's exactly what the Griffiths did. 
"He won't remember it, but there will be pictures, there will be stories," said Campbell's father.  "And I'll be able to tell him, `You were there. You were there, with all those people,  for the start of something really good.'"
---