Miley Cyrus added to Saturday's Beale Street Music Fest lineup
Tom Lee Park was packed with party-goers once again as Memphis in May kicked off the 43rd annual Beale Street Music Festival Friday night. The show goes on Saturday, with acts including G-Eazy, Charlie Wilson, One Republic, William Bell, and the surprise last-minute addition of country pop star and actress Miley Cyrus.
Cyrus' post to social media Friday that she was planning to take the stage on day two of the festival was followed by a tweet from BSMF headquarters: "looks like the cat's out of the bag. can't wait to have Miley & Liam here tomorrow." Cyrus married the actor Liam Hemsworth last year. 
Many visitors brought their dancing shoes, but others came prepared for the threat of rain, stomping through the festival grounds in rain boots. Only intermittent sprinkles threatened the festivities.
One of Friday's most impassioned performances was delivered on the FedEx Stage by Memphis-bred rapper BlocBoy JB, who made bond just hours before the festival after spending Thursday night in the custody of Shelby County Sheriff's deputies. He was charged with being a felon in possession of a firearm and possession of marijuana.
"I ain't gon' lie, I just got out of jail," the rapper said onstage. "I bet y'all thought I wasn't gon' make it. They can't stop (expletive)."
Across the festival grounds on the smallest stage, in the festival's Blues Tent, fans took a break from the pop music for a taste of authentic Memphis blues. Fans Jeff Simpson of Denver and Jeff Runion of Phoenix took a "guy's trip" to come to Memphis and see the performances.
"We love to see the blues," Runion said.
But he didn't just come for music. He also came to see George Hunt, the artist who has created a painting to promote Memphis in May each year for 27 years. This year's painting, titled "New Moon Café," features a man and woman holding each other and a guitar.
The monthlong international festival is honoring Memphis this year, the city's bicentennial, rather than a foreign country for the first time.
In a tent centered around his years of work dedicated to capturing the cultural history of Memphis with brushstrokes, Hunt will spend the weekend signing and selling prints of past paintings.
"When you talk about 200 years, we got a lot we can talk about," Hunt said of the bicentennial celebration. "If there's any other place that I would rather be, other than Memphis, Tennessee, it would have to be in heaven."
For other fans looking to take a break from the music, there were attractions such as a communal art wall provided by the Downtown Memphis Commission. There were video games in a Sony PlayStation trailer. You could even get a free haircut.
Laguna Beach-based Cremo Co. has been traveling the U.S. in an antique Spartan Manor trailer that doubles as a fully functional old-time barbershop.
There mission isn't only to groom men, but to offer them a safe space. The effort is meant to raise awareness for men's mental health, said Edward Harrington, a representative of the company.
"The same way a girl would go into a salon, talk about all her problems and come out feeling great, we're trying to do the same thing for guys," he said.
Lamar Wallace  of St. Louis took time for an impromptu trim.
"Feels good," he said, while barber Cecilia Kee took scissors to his head.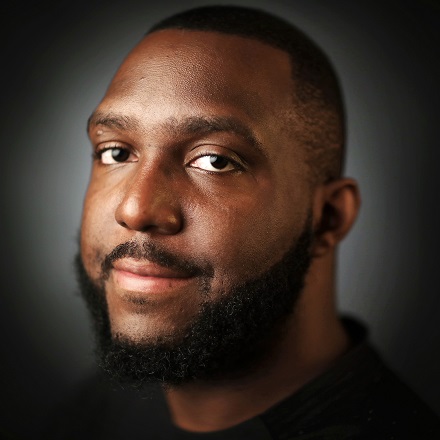 Jared Boyd
Jared Boyd is a general assignment reporter with The Daily Memphian who can be found covering just about anything people in the Mid-South might find interesting. His friends call him "Jay B.," and you can, too.
---