Mason Miller still focusing on basketball after Memphis Tigers offer
Mason Miller worked out with his dad, assistant coach Mike Miller, at the Laurie-Walton Family Basketball Center last Thursday afternoon when coach Penny Hardaway entered the gym.
Mason tries to make his way up to Laurie-Walton to work out with his father at least twice a week. Prior to Hardaway's appearance, this shoot-around was much like every other one. That was, until Hardaway offered Mason a scholarship to play at the University of Memphis.
"It was nice," Mason said. "Very surprising as well. I had no idea he was going to come up to me and do that. … He said, 'I'm going to offer you.' It was surprising."
The Class of 2021 guard received other offers from Creighton and TCU recently. Offers and interest increased after 247Sports ranked him No. 64 in his class while he plays for Hoop City Basketball Club.
President Ernie Kuyper helps coach the 16u Hoop City team where Mason plays. He considers it an honor and a privilege to coach and help Mason through his college journey. 
"It's great after growing up together with Mike, my best friend, and family going on 39 years," Kuyper said. "It's great to watch this go full circle and coach his son. It's fun."
Being the son of a college assistant coach isn't easy sometimes, Mason says. But his father always said the younger Miller would be good at it.
The benefits outweigh the occasional negative, though. The assistant coach position Mike holds helps Mason grow as a basketball player. 
"It helps a lot," Mason said. "Playing against the (U of M) players. Playing with them really helps develop my game."
Mason displayed his athleticism and shooting ability at the Memphis in May Invitational last weekend. Thunderous fast break dunks and 3-pointers over outstretched opponents are becoming the norm for the Hoop City product.
The Memphis offer is just the latest in what the Millers and Kuyper hope are many scholarship offers to Mason. Mason wants to gain weight and hit the weight room so he can be stronger on the court rather than focusing on who is and isn't offering scholarships. 
"We're going to keep working and keep grinding," Kuyper said. "Everything will take care of itself. One thing we know to do is control what we control. Mason is going to control that by working his butt off."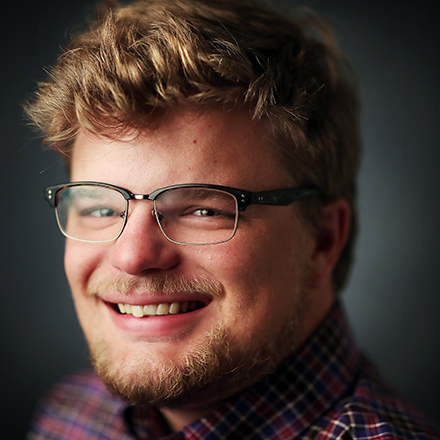 Jonah Jordan
Jonah Jordan was born and raised in Memphis, graduated from the University of Memphis and has covered the Memphis Tigers for three years. When he's not writing, he enjoys golfing and eating barbecue.
---