Achiuwa commits to Memphis; moves Hardaway recruiting class to tops in country
Precious Achiuwa became the latest five-star player to join coach Penny Hardaway's Class of 2019, committing to the Memphis Tigers on Friday.
Memphis staved off the likes of Georgia and Kansas to lock down Achiuwa's services. Connecticut and North Carolina also were involved throughout his recruitment. The addition of Achiuwa gives the Tigers the top-ranked recruiting class in the nation.
GTG ?? https://t.co/3AEtTG4kR4

— Precious Achiuwa (@PreciousAchiuwa) May 17, 2019
 Shane DeNully, Achiuwa's New Heights AAU coach, felt like the decision shows the player's hard work is paying off. 
"We're happy," DeNully said. "He's worked hard for this. We're happy he's going to college and has a chance to get better."
The 247Sports Composite Rankings rate Achiuwa No. 14 overall and No. 4 at the small forward position. He's the second-highest ranked member of the class to sign with Memphis. Only James Wiseman ranks higher.
Achiuwa's commitment capped a productive eight days for Hardaway in recruiting. Shooting guard Lester Quinones signed on Friday, May 10, and the following day Rayjon Tucker, who played at Little Rock last season, announced he would play for Memphis as a graduate transfer.
On Tuesday, Boogie Ellis, a four-star guard who decommitted from Duke, announced he would play for Memphis.
Those go with previous local recruits – center James Wiseman and East frontcourt mate Malcolm Dandridge, along with Damion Baugh and power forward DJ Jeffries from Olive Branch.
Achiuwa stood out at the McDonald's All-American Game with 22 points and nine rebounds. He also made the rosters in the Jordan Brand Classic and BallisLife All-American Game.
Some 2020 mock NBA drafts have Achiuwa projected as a potential lottery pick. DeNully thinks his former star forward is the perfect mold for modern basketball. 
"Precious definitely is the modern day two-way player," DeNully said.  "He can defend the one through five. He can rebound. He can push the break. He can shoot the ball. He's a great energy guy. Everything you want in a player."
Lester Quinones and Achiuwa played together since grade school. They played a few years of high school at St. Benedict's Prep before transferring to different prep schools in Florida. They played on the New Heights AAU team together before finishing school.
DeNully, who was present on Achiuwa's official visit to Memphis, made it clear Achiuwa and Quinones weren't a package deal. Hardaway happened to have open spots for them to show off the chemistry they've worked on since grade school.
"Everything worked out great," DeNully said. "They played AAU five years together. It wasn't really planned like most people think. It just worked out that way. It just happened to be that Memphis had spots open, and they needed both those players to win games."
This is another commitment linked to assistant coach Mike Miller, who continues to show off his recruiting prowess at the end of the late signing period. He's responsible for the Tigers having a chance with RJ Hampton, while already signing Boogie Ellis and Quinones.
And now, Achiuwa is part of the Tigers freshman class for the 2019-20 season. 
"Mike is great," DeNully said. "From Mike being an NBA player and winning championships with LeBron, Mike is definitely down to earth and a people person. He was real with Precious the whole time. He never pressured him to make a decision."
Achiuwa committing means the Tigers have multiple five-stars in the class since 2010 when Will Barton, Joe Jackson and Jelan Kendrick signed with Memphis coach Josh Pastner.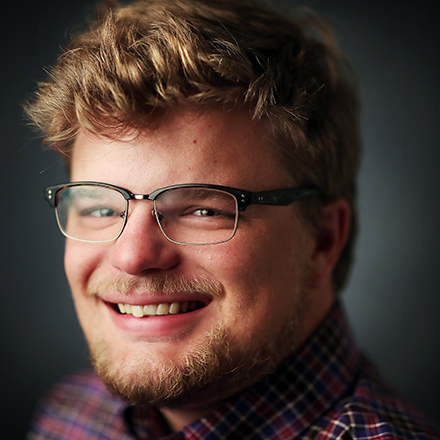 Jonah Jordan
Jonah Jordan was born and raised in Memphis, graduated from the University of Memphis and has covered the Memphis Tigers for three years. When he's not writing, he enjoys golfing and eating barbecue.
---