Bowen resigned after letter alleging questionable behavior
Tom Bowen, former University of Memphis athletic director, resigned four days after university officials received a letter citing flirtatious behavior between Bowen and an unnamed individual during a women's basketball road trip.
The heavily redacted April 16 letter was obtained by The Daily Memphian in an open records request seeking any documents pertaining to "behavior or other circumstances that may have contributed to (Bowen's) resignation."
The letter – in which university officials blocked many specifics, including the sender's name – cites several instances the writer considered questionable.
"Perhaps the culture and expectations of professionals in college athletics vary from those in a corporate setting – I don't know," the letter read. "I can tell you that, when I was working, what I saw and experienced (on the trip) would have raised a lot of questions and red flags."
In a statement released Wednesday evening, Bowen said: 
"On the cusp of me taking a new position, the decision to release a meritless letter that was never presented to me or validated during my tenure as the athletics director at the University of Memphis is dumbfounding to me, and hurtful to my wife and children. The innuendos are categorically false, had nothing to do with my resignation, and I would agree with the letter's author that it appears petty. As a trusted leader in college athletics for over 25 years, being transparent has always been critical to my leadership, thus it was important for me to openly and honestly respond."
A university spokesperson said the institution does not comment on personnel matters.
The letter and other documents obtained by The Daily Memphian establish that Bowen, who is married, resigned April 20, four days after the letter was written and more than three weeks before the university released the news.
"I believe after 17 years as a Division 1 Athletic Director, I am ready to begin a new chapter in my life both professionally and personally," Bowen said in his resignation letter.
The university announced May 14 that Bowen had stepped down and alumnus Allie Prescott would serve as athletic director in an interim role.
"I have made the decision to step down as director of athletics to pursue a new career opportunity," Bowen said in the statement released by the university. "I know that the athletic program here at the University of Memphis will continue to achieve great success both in the classroom and on the fields and courts of competition. It has been my privilege to serve this university."
---
Clay Bailey: Bowen departs from U of M athletic director post; Allie Prescott named interim AD
---
There was no immediate information at the time regarding what might have precipitated Bowen's decision. However, Prescott noted Rudd reached out to him several weeks before the May 14 announcement asking him to serve in the interim role.
That raised questions about why Bowen, who recently signed a contract extension through the end of the year, suddenly announced he was leaving.
The April 16 letter states the actions between Bowen and the other unnamed person may "seem innocuous, perhaps even petty, and may amount to nothing more than unprofessional, lazy or odd behavior."
But the writer noted the individual took Bowen's room key because the athletic director would arrive at the hotel late and that Bowen and the person sat together throughout the women's basketball game.
"Despite the fact that there were many empty seats they seemed to make a point of sitting together. And on the bus, I can only characterize their behavior as being a bit 'flirty,'" the letter stated. "But, again, it's certainly possible that they were having business discussions."
Rudd responded in an email on April 22 accepting Bowen's resignation. On May 6, Rudd sent Bowen a one-page letter outlining the logistics of his departure.
"I have made the decision to move forward with an interim athletic director and immediately launch a search for a permanent replacement," Rudd wrote.
In that letter, Rudd directed the Bowen "to remove your personal belongings from your office over the weekend of May 11th and 12th, 2019."
The following Tuesday, Rudd announced that Bowen had stepped down and introduced Prescott as the interim athletic director, where Prescott said the president contacted him several weeks earlier about serving.
The several weeks Prescott cited would seem to coincide with the timing of Bowen's April 20 resignation memo.
Asked during the Prescott press conference if Bowen was asked to resign, Rudd replied: "I don't want to speak for Tom. That is a question Tom needs to answer. Tom submitted a resignation, and I accepted it."
But the split between the university and Bowen actually was already in place weeks earlier.
In the May 6 letter to Bowen regarding the resignation, Rudd said the departing athletic director would continue on the payroll and receive the compensation "and associated benefits until August 1st."
"You will not need to return to the office (after May 12), as we're waiving any additional service requirement through your separation date of June 4," Rudd wrote, later adding: "Please leave all University property, including keys, equipment, your ID and any University owned electronic devices on the desk in your office once all of your belongings are removed."
Rudd added the May 6 letter was to notify Bowen to return "both courtesy cars to the appropriate dealers no later than June 4th."
Rudd closed the letter by thanking the athletic director for his seven years of service and wished him the best "during the next phase of your career."
Here's Rudd's May 6 letter:
Sports columnist Geoff Calkins contributed to this story.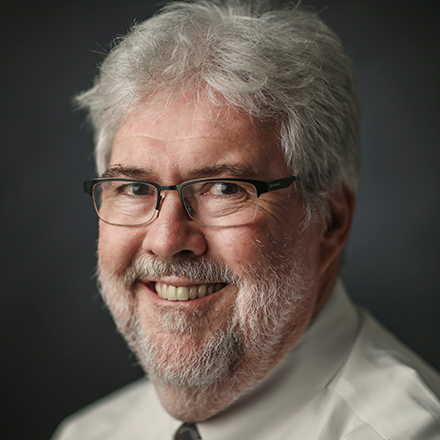 Clay Bailey
Clay Bailey, a lifelong Memphian, has worked as a reporter in the city almost four decades. He concentrated on suburban coverage. He also is a freelance sportswriter for the Associated Press.
---