Penny Hardaway wants to buck another trend after historic recruiting class
When five-star Jaden McDaniels committed to Washington over Kentucky this week, the move assured the Memphis Tigers of the No. 1 recruiting class for 2019.
The recruiting success of coach Penny Hardaway marked the first time the Tigers have reached the pinnacle of recruiting with a single class.
The Tigers staving off Kentucky breaks an order of college basketball established over the past 12 years. Memphis is the first team not named Duke or Kentucky to take the top spot in the recruiting rankings since Virginia in 2007. Hardaway attributes the success to building a staff that differs from those of the Blue Devils and Wildcats. 
"I'm different, our staff is different," Hardaway said. "We're an NBA staff in college. That's who we are. We just are doing what anyone else is doing. Just talking to kids and telling them what we can do for them. And the positions we can put them in and develop and teach them. Then the opportunity to win a national championship."
What Hardaway and his staff accomplished on the recruiting trail over the past year compares more to a blue blood school, than simply out-recruiting anyone else in the American Athletic Conference.
This is only the fifth time since 247Sports started ranking prospects that Duke or Kentucky didn't claim the No. 1 class. Both teams were ranked one or two in the rankings from 2014 to 2018.
No other school outside the Power Five team has ever taken the No. 1 designation in the 247Sports rankings. Former Memphis coach Josh Pastner pulled in the No. 2 ranking in 2010 and No. 3 spot in 2013. Connecticut, Villanova and UNLV finished fourth overall in different years, while Villanova took the fifth position in the Class of 2019.
"What we've done this summer has been nothing short of amazing," Hardaway said. "To be able to get and land a number one recruiting class in the country is a blessing. I wanted this so badly for so many reasons."
When university president M. David Rudd hired Hardaway, the thought in some recruiting circles was he would have to rely on local talent to fill his roster. Very few people thought Hardaway would dominate on a national scale so soon. 
Boogie Ellis hails from San Diego, California, where he played for Mission Bay High School. He will be the first California native to play for Memphis since Roburt Sallie in 2009-10. 
James Wiseman and Precious Achiuwa are the first five-stars to commit to Memphis since Austin Nichols in 2013. Melrose High product Adonis Thomas was the last Top 10 player to play for Memphis before Wiseman's signing. Pastner's Class of 2010 was the last to sign multiple five-star prospects before this year.
"I think everybody thought it was going to be a show when I took over," Hardaway said. "(They) thought it was just going to be local kids, and I was going to have a problem recruiting around the country along with my staff. They definitely underestimated what we could do. It's really about relationships. … I think we shocked a lot of people."
Hardaway shocked the world off the court, now he's planning to do what only two teams with No. 1 classes have done in the 16-year history of recruiting rankings – take his team to the top of March Madness next season.
"My ultimate goal is a national championship," Hardaway said.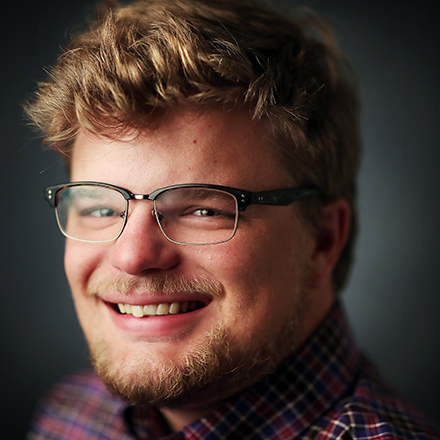 Jonah Jordan
Jonah Jordan was born and raised in Memphis, graduated from the University of Memphis and has covered the Memphis Tigers for three years. When he's not writing, he enjoys golfing and eating barbecue.
---