Next: Penny Hardaway hopes to see some sacrifice on court
No. 1 prospect James Wiseman has brought luck
Coach Penny Hardaway wouldn't have achieved the No. 1 overall class in the nation without landing No. 1 prospect James Wiseman, then benefiting from the center's own powers of persuasion
Wiseman convinced the likes of Precious Achiuwa and Boogie Ellis to join him at Memphis next season. If the former East High Mustang had picked coach John Calipari over Hardaway, those star recruits could have headed to Kentucky or elsewhere.
And the Tigers Class of 2019 would look much different.
"Getting James, him coming to Memphis and playing for me jump-started everything," Hardaway said. "Guys want to play with him as well. Then you get DJ (Jeffries), Malcolm (Dandridge) and Damion (Baugh) and all these kids. All these kids want to start playing together."
---
Penny Hardaway needed luck and James Wiseman to land his No. 1 overall class, now he's hoping they can sacrifice on the court to achieve a national championship. 
---
Hardaway hoped Wiseman would be an ace recruiter when he signed with the Tigers in the fall. He hoped the nation's top prospect would do what RJ Barrett and Zion Williamson did at Duke last year — recruit other top prospects.
Memphis landed four commitments in the span of a week. Hardaway thought it was the most exciting few weeks of his Memphis tenure. All of which happened because Wiseman recruited other prospects as much as the Tigers assistant coaches.
---
Jonah Jordan: The greatest recruiting week in Memphis history – in tweets!
---
"When you start landing kids that people don't think you can get, and they just keep coming week after week or day after day that's just major," Hardaway said. "It happened that way because these kids had their dates set around the same time. This last two or three weeks was way different than any other weeks I had been here."
---
"Getting James, him coming to Memphis and playing for me jump-started everything. Guys want to play with him as well."
Coach Penny Hardaway
---
A group chat with Wiseman, Ellis, Achiuwa and Lester Quinones aided in the chase of the three Top 60 prospects, but now that process has come to a close. Instead of selling the likes of Ellis and Quinones on Memphis, Wiseman and his cohorts added the rest of the current and future Tigers to their chat.
---
Jonah Jordan: Achiuwa commits to Memphis; moves Hardaway recruiting class to tops in country
---
The focus shifted from recruiting to what the Tigers could do on the court to win a national championship. All with Wiseman leading the way. 
"All they've been talking about is sacrifice," Hardaway said. "I hear the rumors of how are we going to make everybody happy. I think there are young leaders emerging from this group chat. They're saying: 'Hey we're going to sacrifice for one another so we can all have a bigger goal.'"
Only six members of the 2018-19 Tigers are returning to the roster next season. Only four of those have Division I experience. 
---
Jonah Jordan: Penny Hardaway wants to buck another trend after historic recruiting class
---
Practices will be intense as players fight for spots. The former NBA point guard doesn't think players competing for a spot on the floor is scaring away any of his current players.
Hardaway hopes his players come together, whether it's through a group chat, a trip to the Bahamas or even practice against a No. 1 prospect like Wiseman. 
"It's going to be competitive," Hardaway said. "If anybody is thinking negatively that means they're not confident in themselves. To me, iron sharpens iron. You want to be around guys every day battling and having an opportunity to win a national championship. It can't be about you it has to be about us. As long as we don't let the negatives creep in we can accomplish a lot."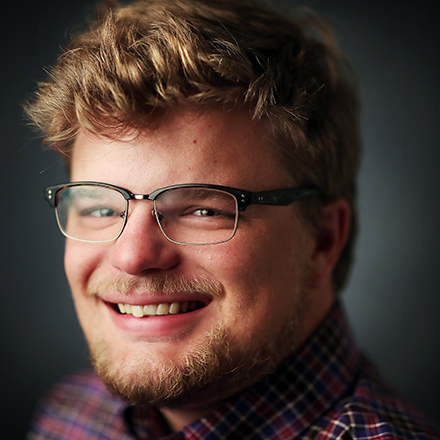 Jonah Jordan
Jonah Jordan was born and raised in Memphis, graduated from the University of Memphis and has covered the Memphis Tigers for three years. When he's not writing, he enjoys golfing and eating barbecue.
---