Course seeks to reignite medical students' passion to make a difference
After a day full of classroom instruction, clinicals and homework, medical students started to fill the Church Health community room at Crosstown Concourse the evening of Wednesday, Oct. 3.
They were there for the first class of Serving the Underserved, a six-week, not-for-credit course on how poverty affects health. 
Dr. Scott Morris, founder and CEO of Church Health, welcomed the students and asked them, "Why are you here?"
Aditya Shah, a first-year medical student at the University of Tennessee Health Science Center, said, "In some cases, which ZIP code you live in dictates how long you live, and I think that's unacceptable as I'm sure do many others in this room. Being a physician is a privilege and creates a platform to affect greater change."
Currently in its 10th iteration, Serving the Underserved was founded in 2010 as a way to remind UTHSC College of Medicine students why they wanted to pursue health care in the first place.
"If you ask almost any nursing, medical or dental student, why did you come here? What did you put in your application essay? There's some version of 'I wanted to help people,'" said Chaplain Jonathan Lewis, program manager of Methodist Le Bonheur Healthcare's Faith and Health Division and a campus minister at UTHSC.
"Being a physician is a privilege and creates a platform to affect greater change."
Aditya Shah, University of Tennessee Health Science Center medical student
---
Students have a desire to make a difference in people's lives, only to find when they get in the hospitals and clinics, they are hit with the realities of the business — how many patients they need to see in a day; do those patients have insurance; and if not, how will they pay?
As part of professional development, medical school students are taught how to compartmentalize their emotions.
"(The medical community) err(s) on the side of making people scientific robots and we take too much of the compassion out of them," said Dr. Susan Nelson, medical director at Church Health.
Serving the Underserved is meant to keep that passion alive.
Each Wednesday for two hours, the students gather to hear from guest lecturers. The course topics have ranged over the years from cynicism and burn-out to serving overseas, but the core lesson is always how poverty affects the lives and health of underserved populations.   
The class explores the social determinants of health, such as living in a food desert; how many parents or siblings a family has; and how many jobs are needed to take care of them.     
"Historically, or at least the way I was educated, is that social determinants don't matter — not that it's true — but I was educated to take care of your biochemistry and physiology," Nelson said. "The fact that you can't get a ride to see me, oh well, that's not my problem. Clearly, that is not the way to address health issues."
Kendra Hotz, a religious studies professor at Rhodes College, leads the social determinants class and is No. 1 in student evaluations each year, Lewis said.
The course also includes a three-hour poverty simulation where students replicate scenarios such as the stress of not having groceries for the week because they did not have reliable transportation to get to the food stamp office before it closed.
Rather than telling patients to call a social worker, the course gives future providers additional tools or, at least, a deeper understanding of what outside factors could be affecting a patient's health. 
Over the past few years, the course has opened up to occupational therapists, dentists, pharmacists and nurses in addition to medical students.
"It expands the reach of the message," Nelson said. "It also exposes students to other fields in health care, which is the way health care is going. These are difficult problems we are trying to solve and one person cannot solve it all."
Sydney Holmes took the elective course last year as a first-year UTHSC College of Pharmacy student. During undergrad at Belmont University, she had a friend in the nursing program who completed a research project on the benefits of empathy in nursing.
"That was the first time I was exposed to the idea of empathy in health care," Holmes said. "I was taken aback about how that is not implemented in school. It still surprises me since it affects so many people, especially in the Memphis area. We serve underserved populations daily, but we don't receive specialized training on what these people have to face and how we can more effectively treat them."
As organizations try to find innovative ways of providing care in a help-strapped city like Memphis, Church Health and Methodist Le Bonheur Healthcare want students to know serving the underserved is both needed and possible, Lewis said.
"Unless you get this from your faith community, you won't get this training anywhere else," Nelson said.
Many students, including Holmes, feel it should be a required class, necessary to complete medical training. Holmes has since met with UTHSC's associate dean for academic affairs about increasing training for working with underserved populations.
"How do we teach empathy? I don't know if you can," Holmes said, "but you can open up more communication lines and decrease the ignorance. That, in itself, will help people be more empathetic and Serving the Underserved is doing just that."     
Holmes is now considering pursing a law degree in addition to her pharmacy degree, so she can work to change health care law to help populations who have been negatively affected by the reciprocal nature of poverty.
While the majority of students go to UTHSC, students from surrounding colleges including Baptist College of Nursing and Southern College of Optometry have completed the course over the years as well.
The classes are capped at around 60 students to ensure interactions and dialogue remain intimate, but the demand is much higher.
"This year, the 60 spots filled up in 48 hours, with another 30 on a waiting list," Lewis said.
---
"How do we teach empathy? I don't know if you can, but you can open up more communication lines and decrease the ignorance. That in itself will help people be more empathetic and Serving the Underserved is doing just that."
Sydney Holmes, medical student 
---
The class has traditionally been offered in the spring, but Church Health and Methodist added a fall session last year, so more students could receive training.
"More importantly than the demand for the class, is what that growth signifies, which is the immensity of the need and energy of students to meet that need," Lewis said.
For the last session "What Comes Next?" on Nov. 14, Beverly Robertson, retired president of the National Civil Rights Museum, will give an overview perspective of current opportunities and trends for serving the underserved.
As Dr. Morris was winding down the first class, he gave students a broader perspective on the medical profession's definition of health.
"Being healthy is not about the absence of disease. Life for life's sake makes no sense. That's just two more years in the nursing home," Morris said. "Being healthy is having more joy in your life, more love and being closer to things larger than you are. We call that God."
Becoming a health care provider cannot just be a way to earn income, Morris said, because living a healthy life requires a balance between work, emotions and faith, in addition to friends and family, movement, nutrition and medical care.
"Going down this path of serving the underserved will change your life," Morris said. "It will help you fulfill your desire that led you to pursue health care in the first place."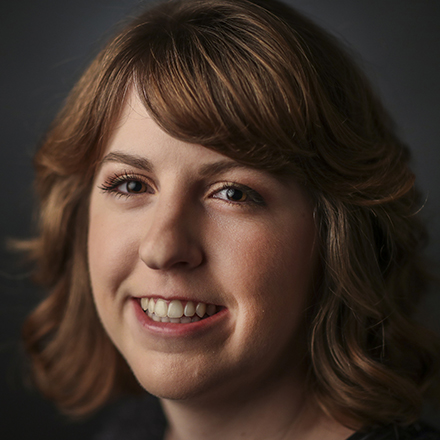 Michelle Corbet
Michelle Corbet covers business for The Daily Memphian. Prior to, she was a reporter at the Memphis Business Journal. A native Memphian and University of Memphis graduate, Michelle covered business in Conway, Arkansas after college. Michelle got her start covering business as an intern at The Commercial Appeal.
---