Missouri rolls over Memphis 65-33 in Columbia
RB Darrell Henderson leaves game with leg injury
The Memphis Tigers suffered their second consecutive defeat and dropped to 4-4 overall, 0-3 on the road, with a 65-33 loss to the Missouri Tigers Saturday in Columbia. It's the most points that Memphis has given up since 1947.
The Kickoff
Memphis had battled back from an early 17-0 deficit to keep the game close. It didn't stay that way for long.  Missouri made a first down on a fourth-and-one in the second quarter in its own territory and ripped off 20 unanswered points.
That fast, a competitive game (a 21-17 Missouri lead at the time of the fourth-down play) had turned into a 48-20 blowout at halftime.
Before that fourth-and-one play, Memphis head coach Mike Norvell had called timeout. But Missouri quarterback Drew Lock completed a pass for a first down and on the next play hit tight end Al Okwuegbunam for a 58-yard touchdown pass. It marked the second time in as many weeks a fourth down changed the complexion of the game for Memphis.
Lock showed off his NFL potential by completing 23-of-29 passes for 450 yards and four touchdowns, dicing up the Memphis secondary. He scrambled for 36 yards. Missouri gained 646 yards and didn't commit a turnover. Two Missouri receivers gained more than 100 yards and one rusher gained more than 100 yards.
The Memphis offense lost running back Darrell Henderson, the nation's leading rusher, in the first quarter due to an apparent hamstring injury. Running back Patrick Taylor stepped in and ran for 115 yards and two touchdowns on 26 carries. Running back/ wide receiver Tony Pollard ran for 75 yards and caught a touchdown pass.
Quarterback Brady White, who has been efficient this season, completed 15-of-37 passes with two touchdowns and two interceptions. He had been intercepted just once prior to Saturday. Wide receiver Damonte Coxie caught eight passes for 111 yards and one touchdown; no other Memphis receiver caught more than three passes or gained more than 44 yards.
No Henderson, Big Problems
Henderson has produced a majority of the Tigers' huge plays this season. When he left the game Saturday, so did the Tigers' best chance for a big hit. 
Quarterback Brady White completed three passes of 20 yards or more, including a touchdown pass to Pollard in the second quarter and a 20-yard TD Coxie in the fourth quarter.
Missouri consistently produced big plays, passing and running. Five of Missouri's touchdowns came from 20-plus yards. The quick-strike offense only punted two times. MU kicker Tucker McCann hit one of two field goal attempts.
Secondary Struggles
The Memphis secondary's issues started when corner TJ Carter held a receiver on the first Missouri drive of the game. Running back Larry Rountree scored from two yards out the next play for the first touchdown of the game.
Quarterback Drew Lock completed a pass to Jalen Knox the next Missouri drive and Knox ran towards the boundary with Memphis cornerback Jacobi Francis in pursuit, finally diving at the receiver's feet. That 41-yard gain set up the Missouri offense in Memphis territory and MU scored three plays later.
Safety Josh Perry left the game with an injury and was replaced by Sanchez Blake Jr. Several times the Memphis safeties had to chase down Missouri runners or make shoestring tackles after playmakers broke past the first two levels of the defense.
Tight end Al Okwuegbunam caught two touchdowns with no defender near him in the middle of the defense. He scored his third touchdown after beating safety Tyrez Lindsey. Francis started in place of injured cornerback Tito Windham. It's the second game the senior cornerback has missed this season.
Lack of a Pass Rush
The Memphis defense gave Lock all day to throw and he took advantage. Defensive coordinator Chris Ball's defense did not sack Lock and only produced two tackles for loss. No Tiger was credited with a quarterback hurry and the only time the defense seemed to hit Lock was when he scrambled.
Giving a quarterback of Lock's caliber too much time leads to a struggling secondary making more mistakes. Linebacker Bryce Huff and defensive tackle Joseph Dorceus have made plays for this defense all season, but were held to three total tackles. 
Uniform Combination
The UofM wore the all-white look they had planned on wearing last week against UCF at Liberty Bowl Memorial Stadium. Losing in Columbia moves the Tigers to 4-2 all-time in their all-white look.
Uniform Counter
Game one: Blue tops, blue pants, 901 helmets
Game two: White tops and Gray pants
Game three: Gray and blue with MSU helmet
Game four: Blue tops and gray pants
Game five: White and Gray
Game six: Blue tops, Gray pants and blue helmets
Game seven: Blue tops, white pants and blue and white helmets.
Game eight: White tops, white pants and white helmets
What's Next
A much-needed bye week after losing two games in a row. Then, a Nov. 3 game at East Carolina. This the second time Norvell's Tigers have lost two regular season games in a row. Norvell has not lost three consecutive games since arriving at the UofM.
Stats and Notes
Kicker Riley Patterson nailed a career long 52-yard field goal. This was his first field goal of over 50 yards and the sophomore now has made four straight field goals. Missouri, coached by former Memphis defensive coordinator Barry Odom, improved to 4-3 overall, and broke a three-game losing streak (Georgia, South Carolina and Alabama). Safety Sanchez Blake led Memphis with nine total tackles. It's the second time he has recorded more than five tackles in a game this season.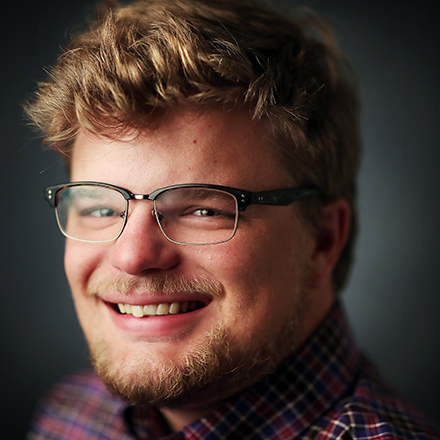 Jonah Jordan
Jonah Jordan was born and raised in Memphis, graduated from the University of Memphis and has covered the Memphis Tigers for three years. When he's not writing, he enjoys golfing and eating barbecue.
---