Add Daily Memphian to Home Screen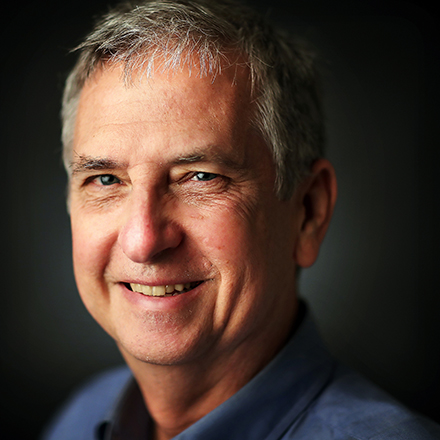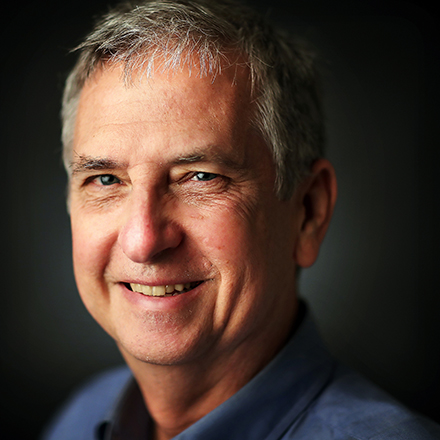 Tom Bailey covers business news for The Daily Memphian. A Tupelo, Mississippi, native, he graduated from Mississippi State University. He's worked in journalism for 40 years and has lived in Midtown for 36 years.
There are 1153 articles by Tom Bailey :
November 2018

Business

Arlington is moving forward with plans to build six tennis courts with an open lawn and other amenities.

Neighborhoods

The long-suffering Ashlar Hall – the 122-year-old castle-like and historic house – is finally being repaired and restored after years of decay and broken promises.

Business

The Land Use Control Board on Thursday approved a planned development for a three-story, 24-unit apartment building at 1655-1665 Madison in Midtown.

Business

CrossFit Hit & Run's Midtown location will move early next year to Crosstown, directly across Autumn Avenue from Crosstown Concourse.

Business

There are plans to construct a building for Grind City Brewing Co. in Uptown, according to a building permit application filed this week.

Business

The proposed $950 million Union Row development will soon start appearing on the agendas of local government boards, which will consider everything from tax incentives to the design of the massive mixed-use project. 

Business

Construction plans indicate a new Uptown brewery project would involve at least some renovation and partial demolition at an old industrial or mill facility. 

Business

A company that converts the methane given off by landfills into renewable natural gas apparently has plans for a $3.3 million construction project near the South Shelby Landfill in Memphis, records indicate.

Business

For the first time the city saw the light, at least in a measured way.

Business

Construction is to start by January on The Flats at Overton Square, part of which will be among the first live/work apartment buildings in Midtown.

Neighborhoods

The Citizen is still being built but the $35 million development already has made the corner of Union and McLean more urban.

Business

The largest mixed-use development in Memphis history goes public this week, promising to transform a haggard Downtown gateway with apartments, stores, restaurants, a hotel, office towers, parking structures, green spaces, even a half-acre park perched over a roadway like a rooftop.

Neighborhoods

A father and son planning an $11.3 million craft beer brewery and taproom are intentional about the business engaging with and helping to lift its neighborhood, a long-distressed part of North Memphis.

Business

The Racquet Club of Memphis will close in the spring as the owners pursue another use besides tennis for the 12 acres in the heart of East Memphis' bustling Poplar Corridor.

Business

The Metal Museum proposes to spend $21 million to renovate Overton Park's Rust Hall and make it a "world class museum and educational center." The museum board approved what it calls the "expansion plan" in September as part of its campaign to win the keys to Rust Hall. The 78,000-square-foot headquarters of Memphis College of Art becomes available after the school closes in May 2020.

Business

Wiseacre Brewing Co. plans to build a second, larger brewery Downtown. Abel Parcels LLC, a wholly owned subsidiary of Wiseacre, is seeking a Board of Adjustment variance to build on 2.5 acres at the southeast edge of Downtown. B.B. King Boulevard, East Butler and Vance avenues and Abel Street border the site.

Neighborhoods

A new, larger Wiseacre brewery Downtown would enable the Memphis company to double its full-time employment and expand distribution of its craft beer initially into all of Alabama as well as Georgia and the Florida Panhandle. "We're in seven states full-time,'' co-founder Kellan Bartosch said Friday of Wiseacre Brewing Co.'s current footprint. "And we've had conversations with markets all over.''

Neighborhoods

A familiar East Memphis office building, with its script "Century Building" sign in front and mechanized, louvered windows on the sides, is proposed to be demolished and replaced with a car wash.

Business

The Madison@McLean apartments under construction in Midtown will include ground-floor retail space, the developers confirmed Monday.

Business

The city of Memphis is helping University of Memphis tennis teams find new home courts to use after The Racquet Club closes next spring.

Neighborhoods

 Ollie's Bargain Outlet will fill two spaces in Memphis vacated recently by the closing of Toys R Us stores.

Business

However Overton Park's two iconic buildings are reused in the future, they should welcome the public with open arms, continue to celebrate art and support artists, and provide continuing education.

Business

One & Only BBQ is expanding its footprint outside of East Memphis for the first time with the purchase of a closed restaurant property in Southaven.

Business

They didn't win this week, but two of Memphis' new architectural gems were among 535 "short-listed" projects in the 2018 World Architecture Festival Awards in Amsterdam.

Business

Workforce Investment Network is moving its central employment center from Downtown to Midtown, at 155 Angelus.
---