Grand entrance: $950M Union Row proposed for Downtown
The largest mixed-use development in Memphis history goes public this week, promising to transform a haggard Downtown gateway with apartments, stores, restaurants, a hotel, office towers, parking structures, green spaces, even a half-acre park perched over a roadway like a rooftop.
Union Row is a proposed $950 million planned development that targets 29 acres, generally between Union Avenue on the north, Beale on the south, Danny Thomas on the east and Fourth on the west.
While a few businesses operate there – including Lit kitchen supply, Vista Inn, Extra Space Storage, U-Haul and a law firm – much of that area is now a no-man's land of empty lots, boarded-up buildings, storage and surface parking lots that tourists endure while walking between The Peabody hotel and Sun Studio.
"The comprehensiveness of it and the transformational nature of this, it's something we don't have in Memphis, East Memphis, anywhere,'' said Kevin Adams, managing partner of the developer, Big River Partners. He likens Union Row to the Atlanta area's Avalon, an 86-acre mixed-use development that opened four years ago.
Union Row – four times the investment of Crosstown Concourse – is already teed up in some ways. It borders entertainment like Beale Street, AutoZone Park and FedExForum, with the Orpheum, restaurants and Mississippi River nearby. Major roads like Union and Danny Thomas crisscross at its boundaries.
The development is designed to be a densely populated, urban area where walking is a pleasure and cars are parked in garages hidden behind buildings.
Gaudy numbers 
Phase 1 alone calls for 673 apartments, a 200-room boutique hotel, 85,000 square feet of commercial space that includes a 30,000-square-foot grocery/market, 344,000 square feet of office space and 1,327 spaces in two parking structures. 
All three phases would total 2,103 apartments, 380 hotel rooms, 388,000 square feet of office space, 126,000 square feet of retail including the grocery, and 2,590 spaces in parking garages.
Union Row also aspires to connect the dots. The development links Downtown to the surging Edge and Medical Districts, and South City to Downtown and the Edge District.
The development could finally shore up the east end of the Beale Street entertainment district, where the nightclubs and restaurants have not experienced the same success as the west end.
Ready to go
Architecture firm LRK is designing Union Row, Kimley-Horn is engineering it, Montgomery Martin will build it and Loaded for Bear is branding it. Tyree Daniels of Duncan-Williams is consulting on financing and Tony Bologna of Bologna & Associates is a design consultant.
Adams already has pieced together so much of the property – 65 percent is under contract, he says – that construction can start on Phase 1 by June.  
Phase 1 extends west and south from the corner of Union and Danny Thomas with apartments, retail, restaurants, hotel, two office buildings, parking garage and green space. The first construction would be of one or two of those buildings, Adams said. 
In one area, buildings will be set around a square of green space to form Union Square. Renderings show that a "market'' or grocery fronts the square.
The ground floors of at least some buildings fronting Union will soar 25 feet or more with a podium-style design.
The plan is to have Union Row facing and embracing the public streets, not close itself off from them, Downtown Memphis Commission president Jennifer Oswalt said.
"This could have been built all facing inside with a gate,'' she said. "But (Adams) is taking the approach of facing everyone, with amenities for all.''
---
---
The hotel's rooftop deck will overlook AutoZone Park. The two office buildings will flank Fourth Street on the northwest end of the development.
A new boulevard off Union would cut south through the middle of Union Row to connect with Union Square. The road will be curved to slow traffic. Adams may ask that Gayoso – which runs east-west through the middle of the development – be privatized so that events like festivals can be held on the space.
Generally, Phase 1 lines Union and backs up to Gayoso. Phase 2 lines Beale between Fourth and Danny Thomas. And Phase 3 encompasses about half the block east of Danny Thomas.
The Lid
A singular piece of Phase 1 – the Lid – will be north of Union.
The Lid would be a half-acre park built high above the 100 yards of Danny Thomas Boulevard that runs underneath the Union and Monroe bridges. Those two spans on the north and south ends and the viaduct's tall, concrete walls on the east and west sides would frame a 300-by-75-foot elevated park.
Pedestrians walking from Union Row to the Edge District or Sun Studio would still have to cross Union Avenue, but the Lid is designed to make the walk more appealing. "Makes the flow better,'' Adams said. "… You have created a real nice gathering place and pedestrians can walk back and forth and feel safe.''
The developer
The 58-year-old Adams is better known around Memphis as a commercial real estate broker who came to Memphis from Houston, Texas, in 1984 to help build what is now the Raymond James Building Downtown. He started the CBRE Memphis office in the mid-1990s, and expanded the operation from four employees to 120 by the time he sold it to the publicly traded CBRE Inc. in 2015.
To broker really big deals – transactions that involve money from institutional investors like pension funds and insurance companies – he had to travel away from Memphis. 
"Memphis was not the size and did not have the jobs growth that was appealing to a larger capital market,'' Adams said. "I had to go to Dallas and Atlanta.''
When potential partners or clients do come to Memphis, there's a problem. "(I've tried) to bring investors in and this is what they see when they enter the Downtown market,'' Adams said of the Union Avenue segment. "I started investigating.''
Union Row was conceived, and Adams has been piling up sales agreements for properties.  
The investors
Adams' financial partners are:  Ken Jones, founder and chief executive of Third Lake Capital, which is the family office for the Ashley Furniture family; David A. Dlugolenski Jr., founding partner of SageStone Partners and Aspire Development; and Quincy Jones, co-founding partner of SageStone Partners.
"As time progresses, Memphis has been stepping up in how the capital markets look at us,'' Adams said, adding that Nashville's white-hot development helped Memphis because it drew the eyes of institutional investors to Tennessee.
"We had not had institutional-grade type development'' except for industrial properties, Adams said of Memphis. "Had some in East Memphis with International Paper (headquarters), FedEx, the Crescent Center. But they were kind of one-off deals or specialized. I started spending time asking them if they'd look at Memphis for a more consolidated front of mixed-use development. With the success that Crosstown (Concourse) had, which was tremendous for the city, we proved we can have mixed use.''
Tax-increment financing
The developer will propose that the City Council and County Commission use the same Union Row boundaries to create a tax increment financing (TIF) district with a lifespan of 20 years. Most of the additional tax revenue generated by Union Row businesses and residents during those 20 years would be available to pay for any of Union Row's public improvements like new streets, sidewalks, water and sewer lines, traffic signals, trails, lighting, parking facilities and site work.
Now, the businesses in the proposed area generate about $50,000 a year in property taxes, Downtown Memphis Commission's Oswalt said.
During the TIF period, the local governments' share of the property taxes still would rise to $3 million a year, Oswalt said. "So the city and county get a huge lift in incentivizing the project. At the end of the TIF period it will be tens of millions of dollars (in property tax revenue), not to mention all the sales tax revenue.''
Over the 20 years, the TIF district would generate just more than $100 million for the developer to use for public improvements, Younger Associates calculates.
"But for the TIF incentive, the project couldn't go forward,'' Oswalt said.
Economic impact
Consulting firm Younger Associates calculates the economic impact of the entire Union Row will be $4.65 billion over 20 years.
That figure includes $1.1 billion generated by the apartments, $2.6 billion from retail, $587 million from the hotel and $267 million from the offices.
The firm also calculates that Union Row over 20 years would create 5,174 jobs paying total wages of $4.6 billion, $92.5 million directly and indirectly in local sales taxes, $42.6 million in other local tax revenues, and $145 million in local property taxes.
Phase 1 alone would create an economic impact of $2.7 billion over 20 years, including 3,861 jobs that pay $3.5 billion, according to Younger Associates. The total local tax revenue generated by Phase 1 would be $289 million over the 20 years, the firm calculates.
Phase 1 construction will, directly and indirectly, create 3,777 jobs paying $206 million in wages, the firm calculates. All construction phases will create 7,552 direct and indirect jobs totaling $413 million in wages.
Early reaction
"It's an exciting time to be a Memphian," Mayor Jim Strickland said in a prepared statement for this story.
"This new development drives home the important point of increasing our density and focusing on the core city. With the St. Jude development, everything happening on the riverfront, and now Union Row, I couldn't be happier with the progress we're making. We still have more work to do, but we're heading in the right direction."
 Oswalt called Union Row a "game changer'' and said her organization is "extremely supportive'' of the proposal.
"Currently, Union and Danny Thomas are key gateways to Downtown that are simply underutilized – Union Row changes that it a monumental way,'' she said in a prepared statement.
"The project checks all the boxes for elements we encourage in Downtown Memphis. It is a dense, mixed-use, pedestrian-focused and neighborhood-building development and will serve downtowners, visitors and tourists on their way to Sun Studio, Beale Street and AutoZone Park,'' Oswalt said. "It will also function as an important puzzle piece within Downtown, connecting Uptown and St. Jude to South City and South Main as well as connecting the Downtown Core and Medical District."
Demolition
The Union frontage of Union Row has remnants of the old "Auto Row,'' where car dealerships and service shops clustered nearly a century ago.
For example, the southwest corner of Union and Danny Thomas, 341 Union, is where the city's Cadillac dealership operated for years, according to a Memphis Magazine story by Michael Finger. Public records indicate the long, brick building there was built in 1950.
It's one of about 10 brick buildings that now line Union, Fourth and Beale where Union Row would rise. According to the Shelby County Assessor's website, the others were built in 1906, 1920, 1923, 1935, 1957, 1958, 1965, 1968 and 1974.
Most of the buildings feature little ornamentation and were built as workday warehouses and service facilities.
The only historic building, the 112-year-old 386 Beale, housed Robert Church's Solvent Savings Bank and Trust and W.C. Handy's upstairs music studio. Now owned and used by attorney Charles Carpenter, the building will not be touched, Adams said.
Diversity
The developer's goal is to spend at least 28 percent of the nearly $1 billion to build Union Row with minority and women-owned business enterprises.
"And in addition,'' Adams said, "we will have minority ownership in the project. I'm not ready to release who that is yet.''
Anticipated schedule
This month and in December, it's anticipated that the Center City Revenue Finance Corp. will review the TIF application, and the County Commission and City Council will review the economic impact plan. 
In January, the Downtown Parking Authority is to review the plan for funding the garages.
If the proposals receive approval, Big River Partners will close on the purchase of properties starting in February and construction could start as soon as June.
If all goes to schedule, construction of the first Phase 1 buildings would be completed by August 2021.
A name that fits
Early on, Adams starting calling the project "Union Row''  thinking a better name would emerge at some point. But Union Row "kind of stuck,'' he said.
Michael Carpenter, the branding consultant with Loaded for Bear, said they wanted a name that promotes inclusiveness. "We didn't want to call it something that you have to understand what it was. We wanted people to automatically feel identifiable with it.''
Union Row "had that nice balance of being the right amount of cool without being too cool,'' Carpenter said.
And the "Row" captures the linear nature of the development and could even allude to the history of the strip as the city's "Auto Row" of dealerships.
The "Union'' is just as appropriate considering aspirations for Union Row to connect so many neighborhoods.
The avenue's name has nothing to do with the Civil War. Rather, the street was Memphis' southern border until 1850, when the city merged with the rival municipality of South Memphis. "The street was named to commemorate the union of the two cities,'' states a marker erected by the Center City Commission in 2003.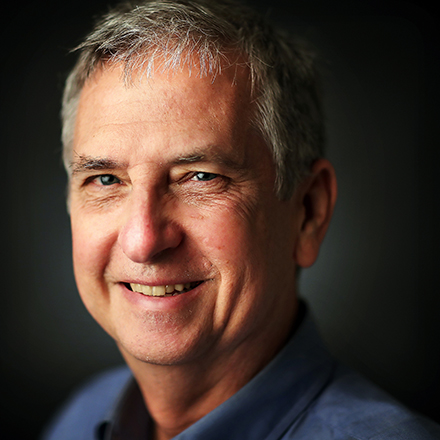 Tom Bailey
Tom Bailey covers business news for The Daily Memphian. A Tupelo, Mississippi, native, he graduated from Mississippi State University. He's worked in journalism for 40 years and has lived in Midtown for 36 years.
---