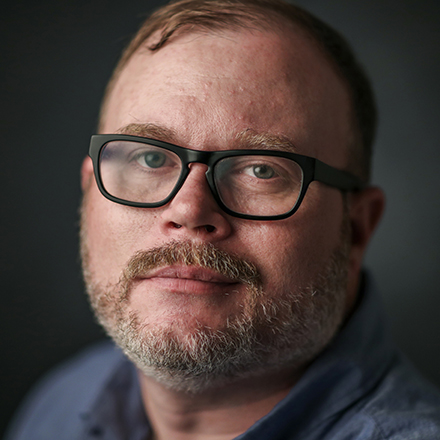 Jerry Lee Lewis, Carla Thomas surprise and thrill as Memphis Music Hall of Fame adds seven new members
Eddie Floyd, Box Tops, 8Ball & MJG, and O'Landa Draper's Associates among performing inductees
Some nights begin with a bang. The 2018 Memphis Music Hall of Fame induction ceremony started with a ball of fire.
There were seven new inductees enshrined in the Memphis Music Hall Thursday night at the Cannon Center, but the night began with a member of the inaugural class. Jerry Lee Lewis, all of 83, came out to accept an award for his song "Great Balls of Fire," presented by acolyte Jason D. Williams.
There was a piano in the middle of the stage, but Lewis didn't seem to know a performance was planned. He said a brief thank you and turned to walk backstage. When Williams motioned toward the piano, Lewis shrugged, walked over, and sat down.
"I wasn't expecting this, but I'll give it my best shot," he said.
He could have set the piano on fire afterward, the way legend has it he did once after being forced to open for Chuck Berry. Everyone could have gone home happy after the Killer.
But then they would have missed perhaps a more rare sight two hours later.
Another standing Hall of Famer, Carla Thomas, inducted fellow Stax soul great Eddie Floyd, who is best known for his eternal hit "Knock on Wood," but who got his start at Stax as a songwriter, penning the 1965 Thomas hit "Comfort Me."
Thomas came out in a shiny gold headdress whose crown-like effect befitted the Queen of Memphis Soul. She was beatific.
"Like my dad said, it's good to be seen anywhere," she said with a grand smile, referencing her late father, Rufus Thomas.
Floyd literally danced up to the stage, taking his award and then taking Thomas for a brief spin. He gave Thomas an appreciative peck on the cheek and said if she hadn't recorded his songs, he never would have broken out as a solo artist at Stax.
Floyd is not only still living but still a very active performer, so one assumed he'd perform, and he did do "Knock on Wood." But first he stepped aside and Thomas and 2017 inductee William Bell dueted on "634-5789," a Floyd composition that Wilson Pickett made into a hit.
Bell sounded great, which was no surprise. Thomas, who very rarely performs, sang one-half of one song, and it was a wonderment. It was pure joy.
Jerry Lee Lewis and Carla Thomas on the same night? As mammoth as Memphis music is, few stages have been so blessed.
"This right here should make us proud of this city," Memphis Music Hall of Fame executive director John Doyle said earlier in the night. He might have been talking about what Lewis had done and what Thomas had in store, but they are two parts of an enormous story. Doyle was holding up the part of the ceremony program that showed a spread of all 74 inductees to date, and remarking on the diversity and range, making the case that no other city could quite boast this.
As Shelby County Mayor Lee Harris put it in his opening remarks: "We're not just one note; we're a symphony."
The sense of this music as a product of the city was underscored by the local high school references that peppered the presentations and speeches.
We heard about the late O'Landa Draper cutting his musical teeth at Overton High School. A groundbreaking, Grammy-winning gospel artist who died in 1998 at age 34, Draper was given a rousing musical celebration by the living incarnation of his choir, the Associates, led by his fiancee, Patrina Smith.
We heard about how Orange Mound kids 8Ball & MJG met while attending Ridgeway High School together.
The first Memphis rap group to go platinum and the second (after Three 6 Mafia) to be inducted, 8Ball (aka Premro Smith) and MJG (aka Marlon Jermaine Goodwin) started out as "two little kids from the hood," said 8Ball. "We're so blessed to be in the company we're in tonight."
They opened their set with "Comin' Out Hard," the title song from their 1993 debut album. It sounded both delirious and righteous in this setting: "Born in the Mound, down deep in the South/With the brothers with the curls and gold teeth in they mouth," 8Ball rapped. Performing arts, indeed.
And we heard about how inductee George Klein formed a lifelong friendship with Elvis Presley at Humes High School.
Klein wasn't able to attend the ceremony, but got a deservingly opulent treatment. He was inducted by Priscilla Presley, who called Klein "one of the most loved people in Memphis."
In accepting the award on his behalf, friend and music manager Jerry Williams gave a long, impassioned testament to Klein's generosity and humility and role as a music-industry groundbreaker, noting, as others did, that as a Memphis TV host, Klein defied then-segregated programming by booking Fats Domino. He also broke records, as the first disc jockey to play the made-in-Memphis "Angel of the Morning" by Merrilee Rush. The singer returned to Memphis to sing her 1968 million-seller and Grammy winner in celebration of Klein.
The first inductees were the Box Tops, the Alex Chilton-fronted '60s band that put soul-informed Memphis rock 'n' roll atop the charts during the Summer of Love. Living original members Bill Cunningham and Gary Talley led the house band through a trio of band hits ("Cry Like a Baby," "Soul Deep" and "The Letter"), joined in the end, for the first time in 18 years, by original member John Evans on background vocals.
Current Memphis producer and engineer Matt Ross-Spang inducted raw Memphis rockabilly pioneers the Rock and Roll Trio, whom he called "punk rock before punk rock." Ross-Spang made a confession: There's a Rock and Roll Trio guitar on display at Sam Phillips Recording, where Ross-Spang does most of his work, and sometimes he takes it down to use it in a session.
The show closed with the induction of Aretha Franklin. None of Franklin's music came from Memphis, but she did. If Franklin's Memphis birth wasn't widely known before her death this August, it is now.
Franklin's music was celebrated in a kind of musical round-robin featuring four singers, with recent TV star Evvie McKinney (winner of "The Four") batting clean-up and closing the show with Franklin's career-igniting hit, "I Never Loved a Man (The Way I Love You)." Accepting on her behalf were her cousin and backup singer, Brenda Corbett, and her grandson, Jordan Hall.
But Stax songwriter/producer David Porter, inducting Franklin, put some unexpected context on the Franklin family's Memphis roots. "In 1943, her father, Rev. C.L. Franklin, preached my father's funeral," Porter noted.
---