Young Gifted & Dope showcases visual artists from Memphis and elsewhere
Lyfe is Dope is celebrating the fifth anniversary of its Jam Sessions. Founded by Damien Woods (AKA DJ Dnyce) and bassist David Parks, the production and clothing company's annual showcase features DJs, musicians, visual artists, filmmakers and dancers.
Previous showcase participants include Kameron Whalum and Grammy-nominated producer Drumma Boy. The next Jam Session takes place 7 p.m. to midnight, Wednesday, Nov. 21 at the New Daisy Theatre. Tickets range from $35-$75.
But preceding the Jam Session is the second edition of Young Gifted & Dope, a visual art exhibition taking place Monday, Nov. 19 at Marshall Arts.
Woods asked muralist and live painter Jamond Bullock to partner with the brand on the first Young Gifted & Dope show last year.
"I said, 'I have the time.' I didn't have the time," Bullock said, with a laugh. He has been commissioned for a number of murals and other projects around town.
There were 10 artists in that show; this year's show has around 20 artists. A few artists are returning from the first year.
Most of this year's artists are from Memphis, but Adam Hoens is from Vancouver, while Brandon Deener is a Memphis-native, who now calls Miami home.
Bullock said that he and Hoens met through Instagram originally. They became friends on Facebook and exchanged advice.
With the selected artists, Bullock said he wanted to venture from the norm of local visual art exhibitions.
"Sometimes you get a lot of the (same) usual suspects when you see art shows," he said. 
He also worked to get an exhibition featuring artists of different races, versus the show being composed of either predominately black or predominately white artists.
Those chosen work in visual areas including surrealism, hyperrealism, installation, painting and animation.
Bullock's pieces will also be in the show and he will lead guests in a collaborative installation.
The event will also feature a Lyfe is Dope-curated soundtrack.
General admission ticket holders will receive access to Launch Process Coffee, while VIP ticket holders will receive access to an open wine bar.
The exhibition will be up for 30 days.
Young Gifted & Dope takes place 7-10 p.m. Monday, Nov. 19 at Marshall Arts, 639 Marshall Ave. Tickets are $10 for general admission and $15 for VIP.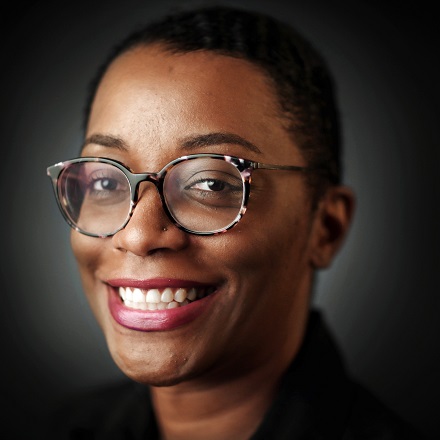 Elle Perry
Elle Perry covers arts and culture and other news for the Daily Memphian. She is a native of Memphis and a two-time graduate of the University of Memphis. Elle previously worked for the Memphis Business Journal and has written for publications including The Memphis Flyer and High Ground News.
---