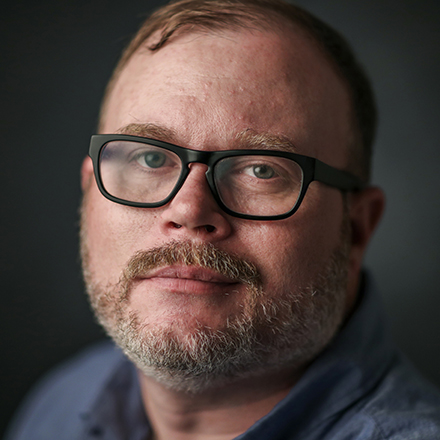 The Memphis 10: From 'Mystery Train' to 'The Firm' and more, the best use of city locations on the big screen
This past weekend, the Hallmark Channel premiered "Christmas at Graceland," a made-for-television feature film where country star Kellie Pickler offers key support to the film's real star: Graceland.
Elvis' home, inside and out, has never looked better and the movie amounts to an (obviously intended) advertisement for Graceland and its newish Guest House hotel. Elsewhere, Court Square in Downtown is transformed into a winter wonderland.
While Memphis plays itself on the Hallmark Channel this holiday season (the film shows again Wednesday, Nov. 21, at 9 p.m.), it will do so again in the near future in "Uncorked," a made-for-Netflix feature partly set and partly shot in Memphis from "Insecure" showrunner Prentice Penny and in production at the moment.
These dual depictions provide a nice reason to look back through Memphis' cinematic back pages at the best uses of local locations on the screen:
1. The corner of Main and G.E. Patterson at night in "Mystery Train" (1989) 
"It feels cool to be in Memphis," a young visitor from Japan says, gazing out the window of (what's meant to be) the soon-to-be-demolished Arcade Hotel in Jim Jarmusch's modern indie classic. Jarmusch's film, more than anything else, defined what that looked like and established the corner of Main and what was then Calhoun into the city's most visually iconic intersection.
A New Yorker, Jarmusch saw the city through a visitor's eye and made his film about that, weaving together a triptych of stories about tourists, travelers and immigrants, all of whom spend a night at the Arcade Hotel, then located in what remains a vacant lot across Calhoun/G.E. Patterson and half a block east of the Arcade Restaurant.
Singer Screamin' Jay Hawkins and bellhop Cinqué Lee (Spike's brother) man the lobby, from which you can see the Arcade Restaurant through the front window. A young Japanese couple takes an introductory stroll in front of the restaurant and a new Italian widow takes a booth. Across the street, Rufus Thomas is hanging out inside Central Station.
2. The Mud Island monorail/pedestrian bridge in "The Firm" (1993)
The depiction of South Main in "Mystery Train" means the most, but the most inventive use of a Memphis location is the climactic Hitchockian chase scene director Sydney Pollack films in "The Firm," an adaptation of the John Grisham bestseller, where on-the-lam lawyer Mitch McDeere (Tom Cruise) and a heavy in pursuit cross paths on monorails headed in opposite directions, Cruise back toward Front Street and the bad guy to the park. To try to catch up, the bad guy takes the faster route back, on foot, where a wide shot tracks him chasing down Cruise's monorail from above it. (Just before this, Cruise hides out amid a bustling Mississippi River Museum tour. These were different times.)
3. The P&H Café in "The Poor & Hungry" (2000)
Filmmaker Craig Brewer's love letter to one of Memphis' greatest hangs is something more than a simulacrum. He places his fictional scenario amid the real downbeat bonhomie of the Madison Avenue dive. Dennis (Batson) pulls bottled beer out of the cold case. Miss Jo (Searda) sits on her stool and has a smoke. The River Bluff Clan plays in the corner. And Wanda Wilson watches over all. Amid this loving depiction of a specific time and place, Harper (Lindsey Roberts) shoots some pool, commiserates with pal Eli (Eric Tate), and learns the ways of plastic cups from new friend Amanda (Lake Latimer), a charmer of a scene that predicts and betters Anna Kendrick in "Pitch Perfect."  (Bonus mention, for adult eyes only: A different kind of Memphis nightlife at King of Clubs.)
4. The corner of Main & G.E. Patterson (again) in "My Blueberry Nights" (2007)
This intersection has been filmed many times since "Mystery Train," both before and after Hong Kong auteur Wong Kar-Wai ("Chungking Express," "In the Mood for Love") trained his lens here for his first and so far only American film. The truth is that the movie – a three-part travelogue whose second section happens in Memphis – isn't great. An equal truth: The most-filmed place in Memphis has never looked better.
Norah Jones waits tables at the Arcade by day and tends bar at Earnestine & Hazel's by night, where she bears witness to a Tennessee Williams-esque scenario involving alcoholic cop Arnie (David Strathairn) and his blowsy estranged wife, Sue Lynne (Rachel Weisz).
Wong and cinematographer Darius Khondji shoot it lovingly, from a fish-eye entrance by the Arcade sign to a moody shot of clouds reflected in the restaurant's glass windows to the mysterious dark red glow inside Earnestine & Hazel's to the wet grit of the street peeking over the bar's neon sign. If the Arcade is ubiquitous in Memphis film history, this is Earnestine & Hazel's on-screen apotheosis.
5. Mississippi and Wolf River environs in "Hallelujah!" (1929)
Director King Vidor's musical melodrama was one of the first films to feature an all-black cast. It concerns a sharecropper tempted and taken advantage of by a city dance-hall girl, and is dated and uncomfortable without context in many of the ways you'd expect.
But it was the first major film production in Memphis, the last for several decades, and an important work of early sound cinema for how its use of post-synchronized sound freed the "talkies" from studio-bound constraints and enabled ambitious location shooting. It was shot around Memphis on both sides of the Mississippi River, provides some documentary depiction of the cotton production process of its time, includes a striking mass baptism scene filmed at the Wolf River and, even more impressive, a climactic chase scene across the river in an Arkansas swamp. My friend and former colleague Greg Akers went deep into "Hallelujah!" in this Memphis magazine story.
6. Sun Studio and Stax Records in "Mystery Train" (1989)
As a depiction of Memphis, "Mystery Train" is about much more than its signature intersection. It's an excavation of a then-forgotten, then-decaying Memphis, a Memphis that had become a stranger in its own hometown, and it captures this Memphis in the moment just as the trajectory was beginning to bend.
Some things have changed: One daytime walk shows a vast, empty Downtown lot in background, now mostly filled by the Westin Hotel, Gibson Guitar Factory, and, just out of view, FedExForum.
Some things haven't: Two characters walk past a boarded-up, deteriorating Lamar Theater. It still stands, its fortunes unchanged.
Some things have both changed and stayed the same: Our Japanese friends argue in front of the Elvis statue at Beale and Main. A statue is still there, but it's been given a more active update.
But most striking are brief glimpses of Sun and Stax. Sun has only recently reopened to tours, and the Japanese couple take one, huddled in the single-room studio with a real, live tour guide, just as today. Later, three characters go on a late-night liquor store run and pass the Stax Records building – the real one – a hand-scrawled "Stax" across the boarded-up facade the only recognition of past glories, a barren rebuke to the city.
"It was like that when we filmed," Jarmusch says in an audio Q&A with the Criterion edition DVD. "We didn't graffiti 'Stax' on there when we filmed. Someone else had, but that was the only thing identifying it. There was no idea of preserving it. The building was torn down maybe a year after we filmed."
7. Broad Avenue in "Forty Shades of Blue" (2005)
Speaking of immigrants in Memphis, when Memphis-bred filmmaker Ira Sachs wanted to send his protagonist, a young Russian woman (Dina Korzun) married to an aging Memphis record producer (Rip Torn), on a last, lonely walk, he knew where to look.
"We had a great locations department, but I know the city really well. So when we're trying to find the right street to end the movie on, a kind of desolate place that still has beauty, I could be the one that suggests Broad," Sachs told me in an interview upon the film's release. The dark, industrial stretch had recently been isolated by an expansion of Sam Cooper Boulevard, and was still not quite ready for its recent renaissance. (Bonus mentions: East Memphis ranch houses, Ardent Studios and a Peabody hotel ballroom, Sachs knowing exactly what Torn's character's Memphis haunts would be.)
8. The Peabody rooftop in "The Firm" (1993)
If "Mystery Train" depicted Memphis' vibrant but neglected subterranean culture and places, "The Firm" came close behind to present an expansive portrait of affluent, mainstream Memphis, the places where the "all white, all male, all married" (to the mob) lawyers of the fictional Bendini, Lambert and Locke would work, live and play. Work was an opulent set of offices depicted as being in the Cotton Exchange building at Front and Union. Live meant the wide, shady residential streets of East Memphis. And play meant all kinds of things: Beale Street (where Cruise tumbles down the sidewalk with a nascent Flipper and studies late at Blues City Café), an egg sandwich at Front Street Deli, across the river at Southland Greyhound Park, and most of all on top of The Peabody hotel, where ribs come off the grill and Jeanne Tripplehorn's hair blows in the warm breeze coming off the Mississippi River.
Related honorable mention: Midtown and the Pinch in "The Rainmaker" (1997): Francis Ford Coppola's satisfying take on a different Memphis-set John Grisham legal procedural doesn't have any individual locations that ring as fully as Mud Island and The Peabody in "The Firm," but it makes for an interesting, low-key alternative vision of Memphis, exchanging East Memphis and Front/Union for Midtown and the Pinch District,  where Matt Damon's recent Memphis State graduate (already an anachronism) lives and works, respectively.
9. The Crystal Palace parking lot in "Hustle & Flow" (2005)
The best stuff in "Hustle & Flow" – i.e., the recording scenes – happens on built interior sets. Dirt goes down in the alleyways and underpasses around South Main, and Vance Grocery makes a memorable cameo (and King of Clubs an encore). But the location star here is the parking lot of Crystal Palace skate rink on South Third, where our motley crue of would-be heroes blow off steam to the tune of Al Kapone's "Get Crunk, Get Buck."
10. Jerry's Sno-Cones in "Great Balls of Fire" (1989)
Standing in line at Jerry's Sno-Cones feels like time travel, but this Jerry Lee Lewis biopic returns one of Memphis' most beloved culinary institutions to 1950s sock-hop glory. (There's a brief glimpse at the :50 mark in the trailer below.)
Related honorable mention: South Main in "Walk the Line" (2005): As Sun-era musical biopics go, "Walk the Line" is a much better movie than "Great Balls of Fire" and, on the whole, makes better use of the city, including ably turning Memphis locations into out-of-Memphis settings: The Pipkin Building at the Fairgrounds into Folsom Prison and the Tennessee Brewery courtyard into a street in Germany during Johnny Cash's overseas deployment. Generally speaking, though, what's best is the way it adds to the nighttime/Main & Patterson vision of "Mystery Train" and "My Blueberry Nights" to use the whole of South Main to recreate 1950s Downtown Memphis in the daylight.
---