'La Posada' features Opera Memphis singers, immigrant detention center replica
Since September, there has been a replica of a U.S. immigrant detention center cage at the Art Museum of the University of Memphis. And on Saturday, Opera Memphis singers and a pianist will perform in that custom-built structure.
Yancy Villa-Calvo, Memphis artist and creator of the Barrier Free Art installation, is collaborating with Opera Memphis, Latino Memphis and AMUM for "La Posada."
"La Posada" will be held 4 to 6 p.m. Dec. 8 at AMUM. The exhibition will be on view through Dec. 14.
---
Elle Perry: Local arts groups participating in nationwide 'For Freedoms' initiative
---
"Posada" translates into "inn" or "shelter" in English. In Mexico, Las Posadas is a nine-day celebration leading up to Christmas Eve that includes re-enactments of the biblical story of Mary and Joseph searching for shelter in Bethlehem.
Villa-Calvo had already planned "La Posada" as part of the For Freedoms events locally. But events including Central Americans seeking asylum in the U.S. caused her to be more pointed in this latest iteration of her installation.Barrier Free Art, which has been traveling for a couple of years, is composed of three elements. There is a physical barrier that includes portraits taken of individuals and families, there are reflective cut-out silhouettes of families, and then there is a fence where people can write and place their thoughts.
Barrier Free Art interrogates the idea of barriers.
At AMUM, the installation includes an accompanying video installation of people talking about what the American dream means to them or their family.
Las Posadas include pinatas. Saturday's event will also include the breaking of a large pinata with seven spikes. Traditionally those spikes represent the seven deadly sins: lust, gluttony, wrath, sloth, greed, envy and pride.
At the event people will put their fears and ways to confront them into the pinata before it is broken. Then those truths and dares will be dispensed, along with candy.
The songs Opera Memphis singers will perform Saturday will have the same theme as the visuals.
"All of the (music) chosen is based on the themes of family, country and separation," said Opera Memphis general director Ned Canty. "I think that any kind of art tells the great human stories. Stories about family and loss are some of the most timeless."
In addition to the arias and the pinata, "La Posada" will include an international potluck so attendees can break bread. Guests can bring food of their own, but there will also be provided Iraqi, Mexican and Venezuelan dishes.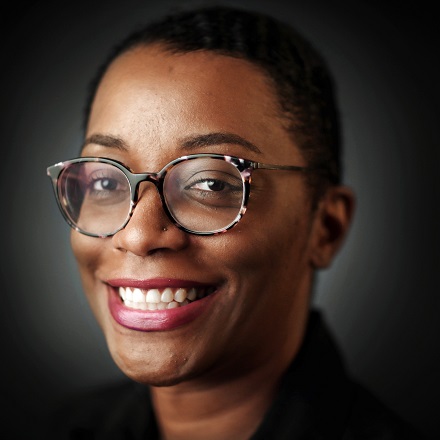 Elle Perry
Elle Perry covers arts and culture and other news for the Daily Memphian. She is a native of Memphis and a two-time graduate of the University of Memphis. Elle previously worked for the Memphis Business Journal and has written for publications including The Memphis Flyer and High Ground News.
---