Arts & Culture
'We're kind of like the Rolling Stones'
Lusk gallery anniversary celebrates long relationships with artists
It was 1995, back when eBay first launched auctions on the Internet and Amazon started selling books online. David Lusk, dauntless and full of "the energy of a 30-year-old," opened an elegant space in Laurelwood to show art.
---
---
David Lusk Gallery, now located in a sleek, pristine-white brick building on Tillman, is celebrating its 25th anniversary this month with a show of work by seven of the artists who were in that opening show and remain with the gallery today.
"I think it's unusual for any relationships – marital, friendships and otherwise – that they can span 30-some years. I listen well and I leave growth and change open for artists," Lusk said. "I think I've helped my people believe in themselves."
Since the photographer Huger Foote signed on with Lusk in '95, his work has shown in London, Paris and a number of U.S. cities, but the Memphis gallery is "home base."
"Twenty-five years kind of speaks for itself about the people," Foote said. "Working relationships require a lot of integrity and goodness to last that long. A lot of bands don't last that long. We're kind of like the Rolling Stones."
Foote grew up in Memphis but was working as a commercial photographer in New York for magazines including Vanity Fair and Interview when Lusk invited him to consider joining DLG as a gallery artist. He had the first solo show at the original space.
"Life happens, yet David's always been there," Foote said. "Because of its being the place where I started, I always consider them home base for me."
The six artists in the show in addition to Foote are also names familiar to the art-aware public in this region and far beyond: Tim Crowder, Pinkney Herbert, Libby Johnson, Greely Myatt, Anne Siems and Jeane Umbreit. Each is represented in the show by work from both 1995 and 2019 or 2020.
Myatt, a sculptor and installation artist whose work is in the collections of Memphis Brooks Museum of Art, Mississippi Museum of Art and the Tennessee State Museum, among others, has had nine solo shows at DLG in Memphis and two in the Nashville gallery Lusk opened in 2014. At one point, Lusk took Myatt's work to a Miami show, which led to a sale in Dubai through a gallery in Beirut.
"He made a lot of stuff really possible for me," Myatt said. "It's a great business partnership but also a great friendship."
The 25-year-old piece the artist placed in the current show is called "A Brief History...," made from wood, soap, water and a pump. The arc of soap bubbles the pump creates over the pedestal recalls a mishap from the '95 show, when another Myatt sculpture with running water malfunctioned. "It was a test for David," Myatt joked, "a big, ugly fountain that leaked water onto his carpet, to see how adventurous he was." In the current show, Myatt has the "quieter soap fountain" he made that year.
Lusk was a recent graduate of Rhodes College when he took a job through a temp agency at Lisa Kurts Gallery, on the second floor of an old cotton building without heat and air conditioning on Front Street. 
"It was supposed to be a job in marketing," he says. "From the get-go, it was a really fun fit dealing with artists. And I found I had some aptitude working with clients."
The first work he sold, in 1988, was by the abstract painter Robert Rector, whose work can be found in collections in Tokyo, London and such disparate sites as the former Redskins Stadium, now FedExField in Washington, and the U.S. Embassy in Albania. In 1996, Rector moved to Lusk's gallery, where he remains. 
After working more than six years with both Kurts and Memphis' trailblazing gallerist Alice Bingham, Lusk became his own boss with the opening at Laurelwood and soon was representing a roster of the region's venerated artists. The estates of Carroll Cloar, Ted Faiers, Mary Sims and Michael Crespo are at Lusk. He has the legendary photographers William Eggleston and William Christenberry in inventory, as well as works by longtime Memphis College of Art teachers Dorothy Sturm and Burton Callicott. Former MCA dean Veda Reed is a gallery artist.
A former MCA board member, Lusk was saddened by its closing this year, but heartened by the possibility that the Metal Museum, where his wife Carissa Hussong is executive director, may be the next tenant of the architecturally significant Rust Hall. If the city approves the Metal Museum's move to the Overton Park site, "the phoenix will rise," Lusk said.
Lusk and Hussong have lived 20 years in the Annesdale-Snowden Historic District south of Lamar and Cleveland. She collects metal artists, which means three-dimensional pieces, so "she has a lot of surface space and I've got the wall space," he says of their personal art collection.
"I couldn't have done what I did with my business without her in my life," he says.
Their daughters are in college, the older one at George Washington University in Washington, the younger at Barnard.
Next month, the gallery will feature work by Maysey Craddock, who was in her early 20s when Lusk encouraged her to pursue her works on paper and offered her a place in a show in 1996.
"His investment in representing an artist's work is for the long haul," Craddock said. "It is the big picture of the artist's career, the longevity of their studio practice and the long-term arc of the work that interests him."
Lusk also supports the fine art of floral design. The monumental arrangement at the entrance of the gallery was created by Greg Campbell of Garden District, who, naturally, designed the flowers for Lusk's 1995 opening. 
"The 25th Anniversary Show" continues through Oct. 31 at David Lusk Gallery, 97 Tillman Street. Hours are Tuesday through Friday, 10 a.m. to 5:30 p.m., and Saturday, 11 a.m. to 4 p.m. 901.767.3800.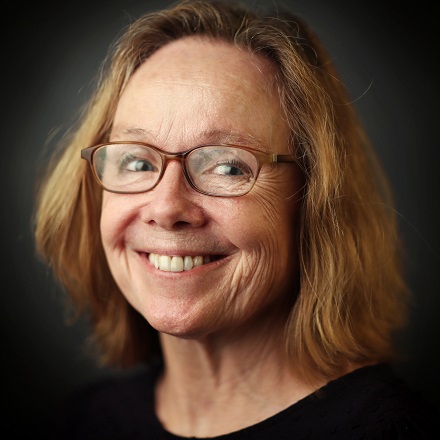 Peggy Burch
Peggy Burch is a freelancer and former Arts & Culture editor at The Daily Memphian.
---