The CLTV finds home in Orange Mound
Founded in 2015, The Collective (CLTV) has a three-part mission: empowering black artists, using their creative expression to elevate the black community and using the first two parts to shift the culture in Memphis.
Now, the nonprofit has a physical space to help accomplish those goals. At 2234 Lamar Ave., The CMPLX is in the Lamar Airways Shopping Center, next to the Orange Mound Gallery (O.M.G.).
The CLTV worked with Darrell Cobbins, founder and principal broker of Universal Commercial Real Estate LLC, to find it.
The organization signed the lease to the 5,600 square foot building in September. The CMPLX includes a front gallery for larger and group shows, that will include regional and national artists; another gallery for smaller solo and group shows, solely for local artists; a conference room and shared, open studio space in the back of the building. The secondary gallery space will be open as shared working space during daytime hours. The CMPLX is also set to include a small retail space/gift shop showcasing black makers, possibly consisting of creators of soap, jewelry, apparel and prints.
Victoria Jones is the organization's full-time executive director. Fifteen artists work on a regular basis with the organization, as unpaid staff, but the organization has interfaced with at least 80.
What having a physical space means
The energy that exists and the historical legacy of Orange Mound is part of why The CLTV chose to locate within the community.
To see the vision from Jones actually come to fruition has been amazing and encouraging, said CLTV's creative director Kiara Sally.
"It's always felt real, but with a space I feel like we have a physical home," she said. "A place where we can go refuge. A safe space. And we don't have to fight for space anymore."
Nubia Yasin, a CLTV artist-in-residence, has been involved with the organization for about three years. Having a physical space for the organization is freeing, she said.
"So many times, we couldn't do a thing all the way, because we weren't in our own space," Yasin said. "We haven't been able to call the shots. It's so empowering to be there, not just because it's ours. But ours with a capital 'O.' Ours meaning black people."
Sally did the lettering on the outside of the building. It reads "Welcome Home."
Empowering, Elevating, Shifting
According to Jones, empowering black artists looks like creative and professional development opportunities. Creatively, that means roundtables and critiques to walk through creative expression with peers. Professionally, that means working on the business side of being an artist. Things like taxes, budgeting, curriculum vitae (CVs), how to respond to request for qualifications (RFQs) and creating a space for artists to show their work via shows, exhibitions and partnership opportunities with the city's legacy arts institutions.
"I don't think we're doing anyone a favor," Jones said. "There's already this insane amount of genius and creativity that exists. It's literally just creating space and providing resources."
Elevating the black community via creative expression looks like The CLTV bringing "all these really brilliant, beautiful black folks to a really brilliant, black space and using those energies together."
"I think there's an idea, maybe in the nonprofit world … that we're doing a favor for someone, but in reality, Orange Mound has the highest level of civic pride of all the neighborhoods, I'd damned near say combined," Jones said. "And so how do we come in and not 'activate,' but live in that energy and exist with that and elevate it in the ways we can and learn from it in the ways we can. Because I think there's an idea that there's this desolate, sad, pitiful, black community here. But in reality, it's one of the strongest spaces I've ever been in."
Shifting the culture looks like sharing those stories, building the organization's platform and reach.
The CLTV is developing a black arts magazine. It released one previously, but didn't have the capacity to continue it, Jones said.
The CLTV + the Golden Wildcats
The CLTV has been received well by the Orange Mound community, Sally said. That began with the work the organization has been doing with the neighborhood's high school, Melrose.
It began with public art workshops with at RedZone Ministries, on a mural, about six months before school ended last year.
The CLTV asked the students what they wanted to see and what would inspire them while walking past every day.
"We didn't go to the adults first, we asked (students) what they wanted to see," Sally said. "And then we took the ideas and fleshed it out. We had to take a few things out, but for the most part gave them what they wanted. That was really cool for them to go from paper to on the wall."
The mural was installed in Melrose's entry hall.
The afterschool program is called Gallery 224. The number comes from the classroom where the program is housed.
The CLTV is now at the school, after school, four days a week. There are about 40 students participating.
"When we first started talking about going to Melrose, we had talked to the principal and a few other organizations that existed there and they were talking about how hard it is to get students to come," Jones said. "But I think it's because students arrive and there's already something set out in stone. Ours was kind of loose."
On Mondays, there is an open-ended "talk" session where students can also paint or work on projects, if they choose.
On Tuesdays, students are introduced to a local artist who looks like them who has turned their craft into their career; on Wednesdays, students workshop their newsletter/zine, released at the end of each semester that includes poems, short stories and visuals; on Thursdays, students workshop their murals.
Explore Bike Share is a partner with The CLTV, funding the public art projects that will go behind bike stations in Orange Mound.
Jones commended Explore Bike Share on being very understanding to how The CLTV wanted to approach the murals.
"We've been asked to do a number of public art projects, but we are very specific in how we want to do them," she said. "With there being a certain level of community engagement, with their being a certain number of students involved and paid opportunities for them, and a lot of times (organizations) are like, 'No, I just want to pay the artists.' And so, we're not able to do them."
Students involved in Gallery 224 include 16-year-old Jordan Mitchell, a freshman and 18-year-old Nateiria Anderson, a senior.
"I appreciate them showing their favoritism for the Mound," Mitchell said. "I love how they draw. … (The program is) for everybody. Singers, dancers, they give everyone the opportunity to blow (up)."
"It's been good," Anderson said. "It keeps me out of trouble. It helps me relieve myself."
Artists-in-residence
The first CLTV artist residencies ran eight months last year. There were four artists: a writer, a comic book/graphic novel author and two visual artists. They did convenings once a week to review their projects and keep one another inspired, Jones said.
They started out with studio space in Jones' house and held an exhibition at O.M.G.
This round of residents has studio space in Gallery 224, formerly storage space, in the back of the classroom.
"There's an artist stipend, studio space and the only requirement is that they spend those four days a month with the students, workshopping ideas," Jones said. "…They'll do an exhibition in May."
This year's residencies started in August and include two artists: Amber George, a visual artist and Nubia Yasin, a visual artist/filmmaker and poet.
George is in charge of mural work, while Yasin in charge of the student's newsletter/zine.
"I love these kids so much," Yasin said. "I didn't expect for it to be as rewarding as it is."
What The CLTV gives artists
"The work we do is to serve people like us," Yasin said about The CLTV. "So, everyone is super passionate about it."
Sally, the organization's creative director, is a a visual artist, doing mainly painting and illustration, but also some graphic design work.
She moved from Birmingham to Memphis in early 2015 and became involved in the organization in 2016.
It gives Sally inspiration to keep going.
"The CLTV allows me to see and understand diversity as far as talents are concerned," she said. "And to also be in a space where I don't have to explain myself, is important for me. I can just show up and be who I am and I don't have to explain the ins and outs of being black or being a woman or being queer. … It can be exhausting to always have to go into a situation and explain all those perspectives and points of view when all you really want to do is create."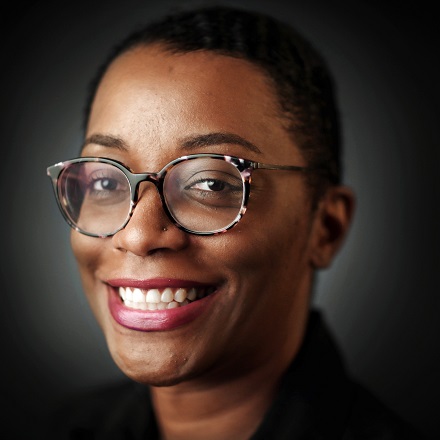 Elle Perry
Elle Perry covers arts and culture and other news for the Daily Memphian. She is a native of Memphis and a two-time graduate of the University of Memphis. Elle previously worked for the Memphis Business Journal and has written for publications including The Memphis Flyer and High Ground News.
---