Memphian Alice Faye Duncan's newest book focuses on Gwendolyn Brooks
Macmillan published Alice Faye Duncan's first children's book in 1995. Sterling Children's Books will release Duncan's latest, "A Song for Gwendolyn Brooks" on Jan. 1. Duncan will host a virtual book signing where she will read Brooks' poems from the book, as well as discuss her significance in American literature.
In addition to being an author, Duncan has been a school librarian for 26 years.
"Working with kids, writing for kids, it works because oftentimes one inspires the other," Duncan said.
That's what spurred her August 2018 book, "Memphis, Martin, and the Mountaintop: The Sanitation Strike of 1968."
In her day job, Duncan said she grew weary of encountering children in Memphis who did not know why Martin Luther King Jr. was in Memphis at the time of his assassination.
She found picture books written about the March on Washington and the Montgomery Bus Boycott, but not the sanitation strike, so she created one.
"As a school librarian, students needed that gap filled," she said.
She started writing "Memphis, Martin, and the Mountaintop" in 2005; she received a contract to publish the book in 2015.
The journey to her book about Brooks comes by way of Etheridge Knight, a Corinth, Mississippi, native and Black Arts Movement poet, who lived for Memphis for a time.
Duncan describes Brooks as Knight's "literary mother."
In 1978, while Duncan was in the sixth grade at Snowden School, Knight visited. It was the first time Duncan had met a real writer.
The memory was indelible, she said, and one of the important moments in her life. She had been a voracious reader, devouring the works of Gwendolyn Brooks, the first black Pulitzer Prize winner; as well as those of Maya Angelou and Paul Laurence Dunbar.
In 2015, Duncan was considering writing a book about Knight, who had died by that time, so she contacted Phyllis Tickle, who lived in Lucy, that summer. Tickle, author and first religion editor for "Publishers Weekly," was responsible for Knight's visit to Snowden.
Tickle told her about Brooks discovering Knight while he was jailed in Indiana. She also told Duncan about Knight bringing Brooks to Memphis, including to the Tickle home.
Duncan decided to change her plans because, "If Etheridge Knight deserved illumination, surely his literary mother deserves it doubly so. Ethridge sent me to Gwendolyn."
She wanted to talk to someone else who knew Brooks' work and found interviews of Brooks done by Gloria Wade Gayles.
Duncan learned that Gayles was a 1959 graduate of LeMoyne College, the same year her mother graduated.
After receiving affirmation from Gayles, Duncan started to write.
The book includes Brooks' poems and was illustrated by Xia Gordon.
Its message is, "If you have a gift, you must share it with the world," Duncan said. "You don't have to be 25, 30, 40, 50, to actualize or offer your gift."
Duncan advises reading the book aloud, "for the poetry and music of it."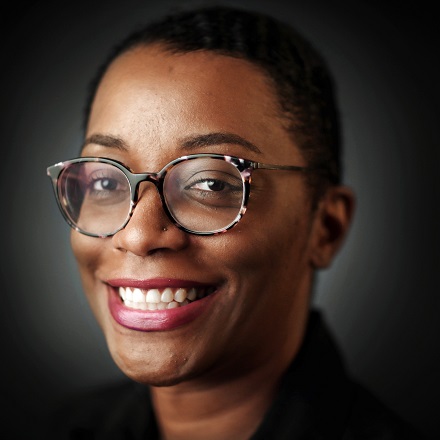 Elle Perry
Elle Perry covers arts and culture and other news for the Daily Memphian. She is a native of Memphis and a two-time graduate of the University of Memphis. Elle previously worked for the Memphis Business Journal and has written for publications including The Memphis Flyer and High Ground News.
---