The CLTV re-creates iconic photo in celebration of arts in Orange Mound
Standing in the middle of an impromptu huddle in an abandoned lot, littered with debris, off-kilter Memphis rapper AWFM is shouting directives at a large mass of his peers.
"Yo! Everybody, listen up for this part," he says. "What we are about to do is occupy this intersection over here."
The group, made up of more than 100 artists, is, in fact, an intersectional bunch. Among them is an interdisciplinary who's who of African-American creatives in the Bluff City.
On Saturday, Jan. 5, they've gathered to take what is essentially a bunch of class photos. And while many cameras have flashed throughout the last hour, AWFM explains that final picture will require everyone to block the busy parkway where Park and Lamar avenues converge.
The idea is both illegal and dangerous. But, following a bit of side chatter, it appears that everyone involved agrees that it is a worthwhile artistic risk.
The photo-op was organized by The CLTV, an arts organization with a mission to support black artists in the city.
---
ELLE PERRY: The CLTV finds home in Orange Mound
---
When The CLTV's executive director Victoria Jones found it particularly difficult to get black patrons to frequent events while working at Crosstown Arts, she decided to enlist help, creating a brain trust that could fill the gap she felt desperately needed a remedy.
Four years later, she and her team are on the verge of unveiling a brick-and-mortar location of their own. The CMPLX, as it is called, opens on Jan. 11.
"We're really operating off the belief that, if we can pump as much time and energy into black artists and give them everything they need to create, then we can shift the culture of Memphis by making the black community stronger," Jones said.
"The CMPLX, for us, is going to be a safe space for that work to happen."
Ahead of the opening, Jones and the rest of The CLTV invited artists throughout the city to meet up and recreate Art Kane's 1958 photo taken for Esquire, "Harlem 1958."
The picture, more affectionately known as "A Great Day in Harlem," features 57 jazz legends on the steps of a brownstone in the historic African-American neighborhood.
Since its publication, the photograph remains a staple in jazz's storied history, invoking several send-ups featuring prominent African-Americans embracing in a group portrait.
This version, dubbed "A Great Day in Orange Mound," serves as more than a mere analog to the original. Orange Mound, itself a historic African-American community, was chosen as a very deliberate backdrop for both the photo and the co-working space The CLTV is about to open.
"It made the most sense to go somewhere where we saw ourselves reflected," Jones said of the choice in neighborhood.
While the group here to celebrate The CLTV skews toward the millennial age bracket, a variety of neighborhoods, heritages, gender identifications and trades are represented.
If one thing can be used to characterize a unifying quality of those in attendance, it'd be blackness. That is, both the blackness which signifies their shared ethnic history and the attire of everyone present.
Jones requested that attendees wear black. Most did.
"When you say, 'Wear black,' it can get very stagnant very fast, but to see black people come together and accentuate a color that is literally all colors in one, yet still everyone looks like an individual, is pretty dope," said singer Cameron Bethany.
"People try to say black people look alike," Bethany said. "But we find ways to accentuate ourselves to look different. Even though we all are the same, and we all do look alike, in ways, we still find ways to individualize our appearances.
"Giving somebody the color black, people might say, 'Oh, there's nothing we can do with that. We'll all look the same.' This is living proof that black isn't all the same," Bethany said. "Black is individual. The metaphor behind that and the actual sense is just inspiring to me."
David Quarles, a jewelry artisan known locally for selling his wares at Downtown bazaar Stock & Belle, has another metaphor for the display he sees among this large group of creators.
"It's kind of a different way of putting separate ingredients into one major, amazingly tasty dish," Quarles said.
"You can look at it now and see different skin tones, different hair textures, different ways of expressing through dress," he said. "There is always this perception of, 'This (one thing) is black.' I think The CLTV has done a great job of saying, 'Nope, this is (black), and so is this, and that, too, over there is.' Through that, you see the many facets of black beauty."
---
ELLE PERRY: Meet some of the artists who live and work in South Main Artspace
---
Quarles, whose jewelry incorporates nods to his Dominican heritage, says that he, at points, has had to rationalize to others how being black in Latin America connects to a more mainstream idea of American blackness.
"It's like we were all on a bus, but we just had different bus stops. My family got off the bus where there were palm trees," he joked.
Much like with Quarles, perception, seemingly, is a persistent theme for the various writers, designers and content producers who populate each photo taken.
Author Jamey Hatley says that, within Memphis, there is a struggle between realities.
"Some people have a very specific idea about what Memphis is. In (some) silos, 'gentrified Memphis' is Memphis," she said.
"But this is our city, too. It will forever be. And we're not gonna let 'em erase us. That's what artists do. Artists create art to make people imagine – to make people dream."
She added that she hopes that The CMPLX will be an incubator of encouragement, where leaders in Memphis' current black arts canon mentor and groom younger members of the art world.
"When I wanted to be a writer," Hatley said. "I went looking for models. There were not a lot of black models in Memphis to draw from, and I found one in Arthur Flowers. He's a black fiction writer from here, born and bred. He writes about Memphis, but he lives in Syracuse. I sent my first raggedy drafts to him.
"There's a whole new crop of artists who haven't had the benefit of that.  Groups like (The CLTV) are important, so that we can train up the next generation of writers. Each one of us knows somebody who somebody else needs to know. That's why I love that this is a multi-genre event. This is to help us mix, mingle, build and prosper."
While The CMPLX is located in Orange Mound, very few of the artists who came to the event have direct and immediate ties to the area. An artist who does, music producer and label owner IMAKEMADBEATS, explained what it means to see this project come to fruition in his old stomping grounds:
"I think a lot of this is heavy. A lot of this is important when battling black stereotypes – a lot of the stereotypes that are both internal and external. The idea that black people have issues working together, the idea that we can't work through and create something bigger that makes a statement for our communities, the idea that we always need help from somebody else – versus of helping ourselves, helping each other.
"For me, it's a very big statement, specifically here in Orange Mound, the oldest black-owned community in the country."
The musician cut his teeth in New York City, before returning to head up his Unapologetic label in Memphis. Attending the photo shoot, he said, has given him even more perspective on the parallels the concept of "A Great Day in Orange Mound" presents.
"One of the things I love about Harlem is the pride," IMAKEMADBEATS said. "When you're walking through Harlem, you know you're walking though Harlem. The people there won't let you not know that. They are very aware of their history. They are very aware of their importance and value in society, specifically (their importance) for black people. And I think the oldest black-owned neighborhood in the country should also have similar feelings toward its community."
In the original photo, music fans are likely to be able to pick out several recognizable names, even more than 60 years after it was captured.
Count Basie. Dizzy Gillespie. Thelonious Monk. Art Blakey. Sonny Rollins.
They're all there.
Before the day ends, stage actor Bertram Williams says he doesn't think it'll take long for the faces in the Memphis version to cash in on their potential.
"I've been studying this guy named Thich Nhat Hanh. He's a Buddhist monk who promotes the concepts of mindfulness. The essence of that is staying in the moment. Fifty years from now, we're going to be lit, but right now we are lit as (expletive)." Williams said, emphatically.
"Like Jamey said, when we look around this space, there is so much happening in this city, thanks to all these people in this vicinity. Yeah, we know how it's going to pan out. We know the story. We can see the future. But right now, we are doing those things. I feel like I'm among legends right now. Yeah, I'm excited about the future, but I'm even more excited about right now."
Hatley agrees.
"We are moments away from making a big impact on culture," she said.
"We're closer than we think. We've got so many talented people, but we need support."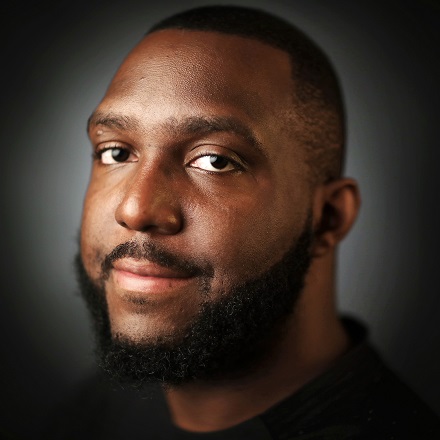 Jared Boyd
Jared Boyd is a general assignment reporter with The Daily Memphian who can be found covering just about anything people in the Mid-South might find interesting. His friends call him "Jay B.," and you can, too.
---