JCKSN Ave, composed of 5 Memphis sisters, preps for album debut
Memphis musical groups have a history of naming themselves after the city's streets. There's Southern Avenue, Summer Avenue and the now defunct Egypt Central.
---
CHRISTIN YATES: Southern Avenue finds quick success, locally and internationally
---
Included in that list is JCKSN Ave, a group composed of five sisters: Madi, Jess, Mo, Kris and Hannah.
Mo explained the rationale behind the group's name:
"Our last name is Jackson. Jackson being the avenue that God uses to get His gifts out. Just being a vessel and avenue. And it's also a street."
The sisters range in age from 20s to early 30s. All five have been singing together since 2009; the group itself is officially six years old.
But what is it like to be in a band with four of your sisters?
"We all get along," Madi said. "I don't know how other girl groups have done it and not been related. But it works for us. We were raised a certain way, so we don't fight."
"And we see the vision," Hannah said.
"We all learn from each other," Mo said.
The women's parents are also musicians. Dad, Drew Jackson, is music minister at Breath of Life Christian Center and studied orchestration. Mom, Stacey Jackson, the group's manager, is a singer (and was once in a rock band).
"We grew up in the studio because of them," Madi said. "They were in a band before we were in a band."
The five women are singers and songwriters, producing and co-producing their music. They all can play keys. Collectively, members of the band play clarinet, bass, guitar and drums.
The music, and its influences, is eclectic. God is an influence, they all say. Outside of that, their answers include Stevie Wonder, Vulfpeck, India.Arie, Pharrell, Faith Evans, Kanye West, SWV, The Clark Sisters, Destiny's Child, Bruce Hornsby, Peggy Gou, Paul Simon, Steely Dan, Michael Jackson and Prince.
"We're just Christians who make music who want to make an impact in a positive way in the industry and the world," Mo said. 
"Without marginalization," Jess said.  
Last May, JCKSN Ave performed during a ceremony at St. Jude Children's Research Hospital where The Links, and its foundation, awarded the hospital $1 million for sickle cell research. The group has also performed at birthday parties, opened for other artists and played other nonprofit and charity events.
JCKSN Ave has never played a "big" show locally, something they plan on changing soon.
Also coming soon, a new single this month, titled "What Are We Going to Do."
The song genre is a surprise. But JCKSN Ave says listeners can expect to be able to "turn up" in their car to it.
They are working on a full-length project, but they don't want to rush it.
On Sunday, the group is headed to Los Angeles to work on project tracks with Memphis-native producers ThankGod4Cody and Teddy Walton, both of whom have been nominated for multiple Grammys. (Walton received a Grammy last year for work with rapper Kendrick Lamar.)
"This year, we're kind of in the crest of the five-year plan and this is the year that we actually take things to the road and it's a little bit of the unknown that the girls are facing," said their father, Drew. "There are challenges and triumphs ahead. So as we embark upon this journey, we are looking forward to it."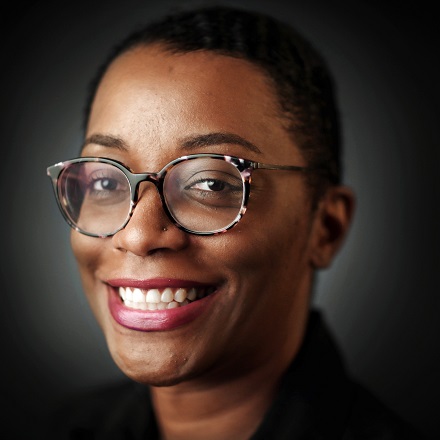 Elle Perry
Elle Perry covers arts and culture and other news for the Daily Memphian. She is a native of Memphis and a two-time graduate of the University of Memphis. Elle previously worked for the Memphis Business Journal and has written for publications including The Memphis Flyer and High Ground News.
---