Paper, metalwork showcased at CBU Ross Gallery exhibitions
The two shows opening Friday, Jan. 11, at Christian Brothers University's Beverly & Sam Ross Gallery are a study in contrasts. 
"I work in paper," said Katie Maish. "It's ephemeral. It's light and dainty. I love the contrast with something as hardcore as metal." 
Maish's exhibition, "Labor," is in the main gallery. "Forge, Cast, Fabricate" is in the gallery's foyer. That exhibition showcases National Ornamental Metal Museum apprentices and staff artists.
A public reception for the artists will be held 5:30-7:30 p.m. Friday, Jan. 18. Both exhibitions will run through Feb. 14.
In "Labor," Maish chronicles her and her husband's meeting with a fertility doctor all the way up to being a mother and how she and her work have changed as a result.
"I decided to make (the exhibition) very personal," Maish said. "Most of my work is about the work that women perform. That could be in the professional sphere or raising children – and the value associated with that."
Maish used patterns from wallpaper and china, weaving them into portraits of women. She mined the Library of Congress in search of photos of women engaged in various types of work. And some women included are Maish's female relatives.
"Everyone has a mother, even if they don't have kids," Maish said.
She describes the pieces in the show addressing in vitro fertilization (IVF) as "silly." They feature photos of Maish's son "badly Photoshopped" into images of fertility festivals. And there are sequins. Maish says the bad Photoshopping and silliness are intentional devices, used in response to the difficult IVF process, as a way to process the experience and as a way to heal. 
The show features paper-cut maps and the 10-foot by 14-foot paper-cut "Pinwheel Galaxy" wall hanging. The galaxy is mirrored in another large installation, with paper pinwheels suspended from the ceiling. "Pinwheel Galaxy" serves as a metaphor of Maish's relationship with her son.
The Beverly & Sam Ross Gallery is located in the basement of the Plough Memorial Library in the center of the Christian Brothers University campus, on the Buckman Quadrangle. Exhibits and lectures are free and open to the public.
She wanted something large, organic, with a little chaos and a lot of energy. Maish, who has a biology undergraduate degree from Rhodes College, kept coming back to stars. Then she found a pinwheel galaxy image on NASA's website.
"There was this spiral found everywhere in nature," she said.
Besides patterns, Maish is interested in museum collections, which also show up in her work. Maish has a Master of Fine Arts in photography from the University of Memphis, where she works as an adjunct instructor. She also is co-editor of arts journal "Number."
In addition to "Labor," in the Ross Gallery foyer is "Forge, Cast, Fabricate." Annually, the gallery features an exhibition that includes work from Metal Museum apprentices and staff artists.
Included are apprentices Elizabeth Belz, Kacy Ganley and Cassi Rebman and museum staff artists Stephanie Bray, Kevin Burge, Eva Langsdon, Jim Masterson, Jeannie Tomlinson Saltmarsh and James Vanderpool.
Rebman has been a foundry apprentice since August, while Belz has been a blacksmithing apprentice since June. Both women are originally from Minnesota.
One of Rebman's pieces in the show is a hammer with half a pony at the head of the object.
"There are a couple of trains of thoughts I'm working in," she said. "One is kind of a take on horsepower as it relates to 'girlyness.' Sort of this idea of integrating 'girlyness' with functional utility."
The second train of thought explores whether human technological advances are natural. Those include sample pieces for a public art proposal, as well as the proposal itself.
"That's a common thing for the show," Belz said. "They want us to display process, in-process images."
Belz's pieces are oversized metal insects, including a stink bug.
"I'm working with the idea of things that usually go unnoticed, making them larger, bringing them to the forefront," Belz said. "What things people see, how they interact with their environment."
Ganley, a blacksmithing apprentice originally from San Francisco, has been at the museum for a year and a half.
His past work, he said, has dealt with dark psychological issues, but he has since shifted gears and his work is now more positive.
"It's a lot more abstract," Ganley said. "It doesn't have an explicit meaning, necessarily."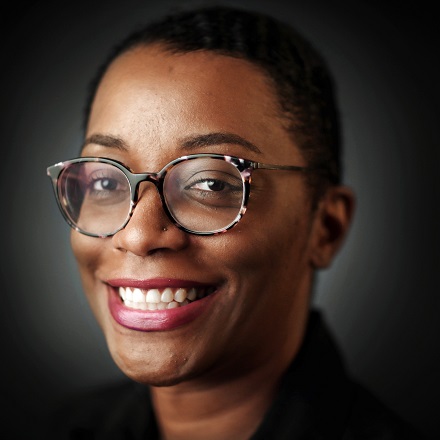 Elle Perry
Elle Perry covers arts and culture and other news for the Daily Memphian. She is a native of Memphis and a two-time graduate of the University of Memphis. Elle previously worked for the Memphis Business Journal and has written for publications including The Memphis Flyer and High Ground News.
---