DittyTV opening Downtown store, planning more locations
Memphis-based television network DittyTV has purchased the building next door to its office and has big plans for it.
Founded by Amy and Ronnie Wright in 2014, DittyTV is an Americana and roots television network that features music news, profiles, reviews and tour and festival coverage. The network schedule includes 12 hour-long shows that each air twice daily. (For example, DittyTV's "Stand By Your Van" show focuses on what it's like to be a musician on tour; its "GPS" show features international musicians that perform Americana or roots music.)  The network's content is available via connected devices including smart televisions, smart phones, computers, Apple TV, Roku, Fire TV and TiVo.
The company employs 20 people in Memphis, including production staff, marketing and hosts.
Last year, DittyTV produced 75 live concerts, including one with John Oates of duo Hall and Oates. This year, DittyTV plans to record more than 100 concerts in their studio. The network reports its viewership as 5 million per month.
"We've had artists from all over the world in our studio," Amy Wright said. "These artists are super excited to be in Memphis, in general. Memphis is the ground zero for a lot of the music they love."
DittyTV gives artists all of the videos and media it records, at no cost to them. 
Nashville-based singer/songwriter Jacob Thomas Jr. recorded in DittyTV's studios in December. In September, Thomas played AmericanaFest in Nashville, during which DittyTV created a Spotify playlist that included one of his songs. Thomas asked his publicist about the company and then checked out some of its work and was impressed.
He made a day trip to Memphis for the recording. 
"I truly can say it was one of the most enjoyable live recording experiences I've ever been a part of," Thomas said.
Mike Harmeier, of Austin-based Mike and the Moonpies, expressed a similar sentiment. 
"From the moment the doors opened, we knew we found a second home in Memphis," he said. "You're setting up on a sound stage built by artists for artists. During sound-check, you're already wanting to perform ... the atmosphere is just energetic. Everyone around us made us feel like old friends, Robin [Bender] taking care of every need we had (even finding us one extra backline amp from a neighbor) and Amy [Wright] and I just having a conversation rather than making our interview an inquisition.
When you're that candid and comfortable, you can't help but perform your best. We can't wait until our next filming with Ditty TV."
Thomas said DittyTV is concerned about helping artists and delivering a good product. Overall, he was incredibly happy with the result.
"I really cannot say enough about the people," Thomas said. "It's like Memphis' version of 'Austin City Limits.' That's what it feels like. But with some of the set up and the way it's shot, it's slightly cooler."
Downtown store and more
In October, DittyTV, doing business as RNA Properties LLC, purchased 510 S. Main St. for $635,000, according to Shelby County Register of Deeds records. Amy Wright said the network plans a "Merch, Music & Mojo" retail store for the location. It would include DittyTV merchandise, vinyl of DittyTV featured artists, a small café, listening stations, instruments and a place for live music. The upstairs would contain DittyTV office space, as well as a small artist apartment space, where touring musicians could lodge temporarily.
That way musicians could come to the studio for a live studio taping, be taped and in the evening do a concert for up to 40 people in the store space.
There will also be a direct feed from the 508 S. Main studio, where people will be able to go into the retail store and see what's happening next door.
"This gives us a public space for people to learn about the network and the artists, labels, music venues and events we support and promote," Amy Wright said. "… This came out of several of our travel and tourism partners from all over expressing an interest in bringing a 'brick and mortar' DittyTV space to their cities."
Wright said she could not disclose the cities or regions where officials have expressed interest in DittyTV studio and store spaces. The Wrights have also been approached about using the concept for genres outside of Americana and roots music.
The Memphis store will serve as proof of concept, to establish that it can work for other cities and additional genres.
"We want to make sure emerging artists have a home on our network in addition to established artists," Amy Wright said. "Every established artist was an emerging artist at one point."
The husband and wife are completing the retail work at the same time they complete studio upgrades, including custom sets for each of DittyTV's shows in the original building.
"We wanted the store to reflect the same look and feel and vibe the studio has," Amy Wright said. "Which is why you'll see the drop lighting. It reflects the same kind of lighting in the studio. We want it to be a way for people to discover DittyTV and all the music and all the artists."
DittyMobile
This year, DittyTV also plans on DittyMobile hitting the road, allowing the network to enhance its coverage of music festivals and events.
DittyMobile will be a fully equipped mobile TV studio where DittyTV can live broadcast remotely.
"We're being asked by a lot of festivals and music events: 'Can you come and cover it here?' We have on some occasions ... but we didn't really have a mobile unit."
DittyTV hopes to have DittyMobile up and going by summer.
Content and distribution growth
DittyTV is working on growing its content library via negotiations with certain big aggregators, that Wright declined to name. The company is also in talks with "four or five" networks for DittyTV to be added as a channel lineup or to their "skinny bundle" offerings. (Skinny bundles, with less channels than traditional cable or satellite networks, allow people to get their television via streaming and for a cheaper price than the traditional route.)
"We'd love to be on as many platforms as possible, to enable us to reach as many people as possible," she said.
Nonprofit
Finally, DittyTV has a goal of setting up a nonprofit aimed at artist promotion and development, tour assistance and other areas.
"We're already doing that, but I think there's more we can do in that department if we set up a different entity," Wright said.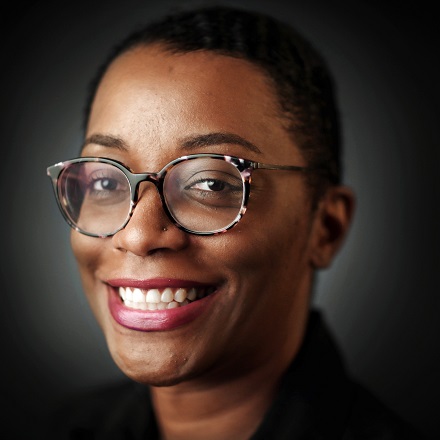 Elle Perry
Elle Perry covers arts and culture and other news for the Daily Memphian. She is a native of Memphis and a two-time graduate of the University of Memphis. Elle previously worked for the Memphis Business Journal and has written for publications including The Memphis Flyer and High Ground News.
---