Hattiloo series commemorates 400 years of African-American history
In 1619, the first documented Africans entered the American colonies, either as slaves or indentured servants, depending on which history source is cited. 
Four hundred years later, in Memphis, Hattiloo Theatre is commemorating the 400 years of African-American history with a free event series called "Lest We Forget."
The series begins tonight, Jan. 28, with a screening of the Steve McQueen-directed film "12 Years of Slave."
Each event will be held from 5:30 to 7:30 p.m. on a Monday at the theater. In addition to the events, Hattiloo has installed a timeline of African-American life on its lobby windows chronicling events from 1619 to this year. 
"Growing up a lot of hip hop songs and Afrocentrists would talk about 'We've been around 400 years' and this August is 400 years," said Hattiloo founder and executive director Ekundayo Bandele. "This is not something we should forget."
Bandele said he did not want to focus on just slavery and struggles, but wanted to include African-American triumph as well. The series includes film screenings, theater events, an event focusing on Christian, Muslim and Yoruba religions and ends with a family reunion dinner that will accommodate up to 120 people.
"We're going to break bread," Bandele said. "I know a lot of people have family reunions, but black folks take family reunions to a whole 'nother level." 
Reservations are recommended for the events and can be made by emailing Elizabeth Baines: events@hattilootheatre.org. 
The rest of the lineup is as follows. 
Feb. 25: Dramatic reading of slave narratives
March 25: Earnestine Jenkins with Charles McKinney: Ripples from Slavery
April 29: Lay in (People will lay on floor, shoulder to shoulder, to re-create the feeling of being on a ship.)
May 20:  Journey through African-American Music
June 24:  Our Faith, Our Story (Pastor J. Lawrence Turner, Minister Anthony Mohammed, and Sadio)
July 29: "Sankofa" film screening
Aug. 26: Family Reunion Dinner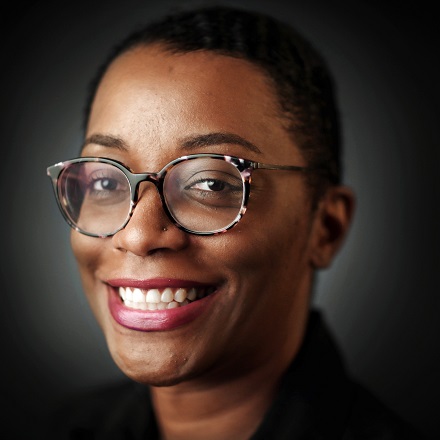 Elle Perry
Elle Perry covers arts and culture and other news for the Daily Memphian. She is a native of Memphis and a two-time graduate of the University of Memphis. Elle previously worked for the Memphis Business Journal and has written for publications including The Memphis Flyer and High Ground News.
---